Ferrari 599 HGTE
In HGTE form, the 611bhp Ferrari 599 supercar is more focused than ever
There are two sides to Ferrari. On one you have the over-exposed, crimson-clad megabrand that inhabits duty-free malls and pumps out licensed Mubadala baseball hats by the million. On the other you find engineering artisans creating immaculate, high-revving, measured-in-milliseconds, magnetorheologically suspended masterpieces that we'd all sell a vital organ to drive, and a close relative to own.
At no single event in the Ferrari calendar do these two worlds collide more graphically than the Ferrari World Finals. An annual melting pot of the haves and the have-nots, this extraordinary open-doors event is perhaps the only place you'll find billionaires with the means to buy and drive a multiple race-winning ex-Schumi F1 car cheerfully rubbing shoulders with those for whom spending 45 euros on a polo shirt is their reality-strapped expression of devotion. When it comes to Ferrari, it seems passion is one of the few things to which you can't attach a price tag.
We're due to experience the intensity and intimacy of the Ferrari World Finals for ourselves tomorrow, but first we need to get there. Our transport, I'm somewhat chuffed to inform you, is a magnificent 599 HGTE, while our route is a blissful, 230-mile charge from the heart of Barcelona to Valencia's Autodromo Ricardo Torno, because this year, for the first time, the World Finals are being held not in Italy, but in Spain. With it just having been announced that Ferrari has signed a certain Signor Fernando Alonso to drive for its F1 team in 2010, the choice of venue is almost certainly no coincidence. However, whether the two-times world champion will make an appearance at the Finals remains to be seen – he is, after all, still under contract to Renault – but we've got our fingers crossed.
Our journey will take us across fertile plains, over verdant mountains and along fast, smooth autopista – the perfect means to get to know the firmer, spikier, more driver-focused 'Handling GTE'. Truth be told, it's also my and photographer David Shepherd's Cinderella moment, as we milk the privilege of driving a V12 flagship to the Ferrari Ball for all it's worth. Right now, though, we're standing expectantly outside the entrance to Cars Barcelona, waiting for 'our' 599 to appear. When it does, it's enough to make your knees tremble. Modern GT cars come no mightier than this.
Partnership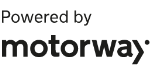 Need to sell your car?
Find your best offer from over 5,000+ dealers. It's that easy.
Visually the HGTE is all about those 20in split-rim, starfish-pattern alloys, a slightly lower stance, a new grille, a matt black diffuser and four Gatling gun-like exhausts poking out the back. Inside, swathes of carbon and some embroidery on the carbon sports seats are more clues to the HGTE's enhanced status.
Dynamically the HGTE upgrades are less immediately noticeable, but there's no question the combined effects of a 10mm reduction in ride height, a 17 per cent front and 15 per cent rear increase in spring stiffness, a 19 per cent increase in roll stiffness (thanks to 1.5mm thicker anti-roll bars and re-calibrated magnetic dampers), an additional 16 per cent of pitch stiffness and grippier Pirelli P Zero Corsa tyres make themselves felt. There's a muscular tension that runs through the 599 HGTE, and it feels more alert and responsive to steering inputs even as we trundle along in Barcelona's rush-hour traffic.
Inevitably this heightened dynamism does come at the expense of ultimate ride comfort, although if you're willing to be more diligent and creative with the manettino settings, twisting it to the setting for wet conditions when you're driving around town, you can round off the sharpest edges and restore most, if not quite all of the standard 599's ride comfort.
As we power onto the motorway, we get a vivid reminder of the 599's firepower. Its Enzo-sourced 6-litre V12 is epic in every respect, from its knife-edge response and animalistic cry to its generous spread of power and torque, and humungous reach. It's one of the few areas of the 599's hardware that hasn't been tweaked in the transformation to HGTE-spec, but I find 611bhp and 448lb ft with just 1688kg to haul tends to be enough on the public road…
With thoughts of low-speed ride comfort banished and a rapidly intensifying thirst for all-out performance to slake, your fingers soon make the short journey from leather-bound steering wheel rim to anodised spoke-mounted toggle, where one deliberate clockwise twist – perhaps two if you're feeling bold – awakens the ogre within the 599. Immediately the transmission pops in a downshift, as if to signal its impatience to get on with things. Then all that's left for you to do is squeeze the throttle, catch the wave of adrenalin and brace for the onslaught of accelerative G. It's a wild ride.
Upshifts come thick and fast – 85-milliseconds fast to be precise, thanks to the re-mapped control software for the F1-SuperFast transmission. Now more than ever it feels like a sequential race 'box, only without the gear- whine and brutal shift action. Aggressive enough to make you feel connected (there's still scope to finesse the shift quality with an ever-so-slight lift of the throttle), but so punchy you won't bemoan Ferrari's recent decision to consign manual gearboxes to history, full-bore driving is the HGTE's preferred zone.
Having peeled off the motorway and onto the relentless twists and turns of the hills near the Idiada Proving Ground, the HGTE's increased agility and sharpened response are welcome, but they take a little time to adjust to. Turn-in is so immediate and requires such minimal steering inputs (20 per cent less than the standard car, according to Ferrari), you really have to calm your driving down if progress is to feel smooth. It's a confidence thing as much as anything. Once you learn to put your trust in the front- end's enthusiasm for direction changes, believe Pirelli's stickiest road tyres can deliver the grip to lean on and understand that the huge carbon-ceramic Brembos will take great bites out of your momentum, the rest comes naturally.
If there's one frustration, it's that to completely free the 599's rear-end from the shackles of the traction and stability control systems, you need to go to the 'CST off' setting, which also winds the suspension up to its stiffest mode. That's fine on a track, and I suppose there is an argument that a circuit is the only place you should drive by the seat of your pants, but in reality there are always occasions – say, an inviting, clearly sighted, slightly uphill second-gear corner – when you want the full, uncensored, destiny-in-you-own-hands experience.
Ideally the 599 would allow you to adjust its driver aids independently of its suspension. Just like in the new 458 Italia, in fact. Unfortunately, if there's one unwanted side effect of Ferrari's pace of technological change, it's that you always crave the latest advances, even if you're driving a model that's still in production. That's not the 599's fault, but you can't help wanting more.
It's a niggle that rears its head on these tricky mountain roads. The stiffest suspension settings are pretty uncompromising, and there's no doubt that having the option of a little more pliancy, while at the same time having F1‑Trac and CST disabled, would make the HGTE a more adaptable and effective partner on these less-than-smooth roads. As it is, there are times when the stiff suspension and the V12's prodigious poke conspire to momentarily break traction on the exit of a corner; first at one wheel, then the other as, unaided by F1-Trac, the limited-slip diff and rear tyres fight to regain grip over an awkward undulation or camber. It's not a malicious trait, but it's a hint that your wits need to be sharp if you're to be a match for the HGTE's elevated limits.
Leaving the mountains behind, we head back onto the motorway, and all too soon we spot signs for the World Finals as we approach Valencia. Despite the impending repossession of the 599 and a horrid return to normality, it's hard not to feel smug when you arrive at a Ferrari celebration in one of the most desirable Ferraris of the modern era. There aren't the heaving throngs of fans we'd expected, but still there are enough excitable bystanders to feel a buzz. Flags and hands wave, fingers point, whistles and cheers ring out. They want to hear the V12 sing, and I'm happy to oblige. Pull back both paddles to select neutral, pause for a second or two, then give the throttle pedal three meaty stabs: Brrrappp! Brrrappp! Braa-aaa-app! It's juvenile and gratuitous, but the looks on their faces (and the new ringtones on their mobile phones) are all the justification I need.
Whatever you think of the unstoppable brand juggernaut that is Ferrari, when you strip it back to the pure driving experience, very little comes close. You can believe the hype.
Specifications
| | |
| --- | --- |
| Engine | V12 |
| Location | Front, longitudinal |
| Displacement | 5999cc |
| Cylinder block | Aluminium alloy |
| Cylinder head | Aluminium alloy, dohc per bank, four valves per cyl, variable valve timing |
| Max power | 611bhp @ 7600rpm |
| Max torque | 448lb ft @ 5600rpm |
| Transmission | Six-speed automated manual gearbox with paddleshift, rear-wheel drive, LSD, ASR, CST, F1-Trac |
| Front suspension | Double wishbones, coil springs, adaptive dampers, anti-roll bar |
| Rear suspension | Double wishbones, coil springs, adaptive dampers, anti-roll bar |
| Brakes | Ventilated and cross-drilled carbon- ceramic discs, 398mm front, 360mm rear, ABS, EBD |
| Wheels | 8.5 x 20in front, 11 x 20in rear, aluminium alloy |
| Tyres | 245/35 ZR20, 305/35 ZR20 rear, Pirelli P Zero Corsa |
| Weight (kerb) | 1688kg |
| Power-to-weight | 368bhp/ton |
| 0-62mph | 3.7sec (claimed) |
| Top speed | 205mph (claimed) |
| Price | £207,194 |
| On sale | Now |