New v used – which car should you choose? - Abarth 124 Spider v Porsche Boxster - New v Used
Foregone conclusion, right? The second-hand Porsche Boxster will wipe the floor with the upstart Abarth?
Twist the key and wait for that briefest sliver of a second: whump-burrrrr. Ah, bliss. There you are, old friend. That naturally aspirated flat-six catches with a yelp and settles into a gargling cold-start idle. Makes me go all tingly inside. I imagine if you'd just spent £30,000 on a second-hand Porsche 981 Boxster like this very car, it would make you smile too, and generally feel a glow of Zen-like happiness that, through your daily endeavours, the ups and the downs of life, it was there on your own driveway, every morning, come rain or shine. Yours. A proper Porsche. 
That burst of feel-good adrenaline is such a big part of why we all go through the financial pain, sacrifice, arguments and everything else in the quest for the best performance car we can possibly afford. It has to make you smile. That the very same smile contorts into a grimace when a four-pot 718 Boxster fires up from cold is part of the problem Porsche is facing at the moment. Anyway, right now I'm already falling back in love with the 981, and wondering what on earth is the point in a comparison between said German sporting marvel and an Abarth that's really a Fiat that's really a Mazda. However, I can tell you now that there is an interesting day ahead, and it won't end how you might think.
The Boxster has ruled the posh end of the roadster market ever since the very first, the 986, appeared in 1996. This is because it has always combined a largely painless ownership experience, surprising practicality and that badge with the attributes of being sublime to drive and properly quick with it. It's the sports car that appeals to both enthusiasts and the wider public, and no other manufacturer has quite managed to pull off the same trick.
Partnership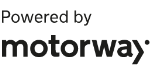 Need to sell your car?
Find your best offer from over 5,000+ dealers. It's that easy.
As the last of the naturally aspirated Boxsters, the 981 holds a special place in all our affections, and residual values reflect that. Paradoxically, a 30,000-mile Boxster that's three to five years old feels in the gut like a lot of car for the money, but it's also one that has retained a good proportion of its original sale price. To drive the Boxster is to love it, but I'm purposefully going to shy away from that at first as I know it well enough, and it's the braggadocio of the little Abarth parked alongside that begs to be investigated first.
Yes, it's dripping in retro marketing tinsel, but the Abarth's riffing on its maker's rally escapades with the original 124 Spider back in the early 1970s are rapidly grinding any cynicism out of me. Matt-black bonnet and bootlid? Paint named 'Turini 1975 White'? Those Scorpion badges? A 'Monza Record' exhaust? I just can't help it; resistance is futile.
Stripped of all these addenda, though, the 124 has all the hallmarks of a car designed around the hardpoints set for another model. It looks lovely from some angles, blocky and unconfident from others. It's patently an MX-5 at heart, and its swollen-in-places panelwork gives the impression, however absurd, that underneath the Italianate cladding lies a bemused Mazda, ready to emerge blinking into the sunlight.
> Click here to read our Porsche Boxster review
But the little Abarth has every right to look cocky, and I'm about to discover why. You see, it knows something many others do not. It knows the way to strike deep into the soft underbelly of the Boxster, the bit almost no one gets to see. And I don't just mean the engine, hidden under its inspection hatch. I mean because the Abarth understands fun.
It's obvious the 124 isn't going to take itself too seriously from the moment the longitudinally mounted 1.4-litre four-pot coughs into life. It idles with a brazen off-beat gurgle that sounds like a canal boat manoeuvring through a lock. This is no apologetic, low-pressure modern turbo engine: it's a bad-mannered street scrapper with surprisingly sharp throttle response and a lack of inertia, particularly when the 'Sport' toggle switch has been flicked forwards. Other than that switch, the Abarth is refreshingly free from adjustable this and that; you just jump in – almost literally when the roof is down – and drive.
That it drives very much like a current MX-5 is hardly a Dieselgate-esque revelation, but that's no bad thing in itself. There's less of the exaggerated roll and pitch found with Mazda's roadster, and while the stubby gearlever has the same delicious shift action, the engine it is connected to gives the car as a whole a distinctly different character.
> Click here to read our Abarth 124 Spider review
The Abarth demands to be driven hard, everywhere. No, scratch that. It begs you, waves its arms around and bawls at you like a Neapolitan market trader, urging you to extract every last ounce of performance it can muster. It's impossible not to succumb to this persuasion in the finest tradition of sporting Italian cars. The turbocharger- fed torque-to-weight ratio (a torque peak of 184lb ft means you have 176lb ft per ton) is the chief culprit. It pitches the Abarth's nose upward and shoves it forward whenever you demand it, and with an immediacy an MX-5 can't match.
It's not an especially quick car by modern standards – 0-62mph in 6.8sec is the claim – but rarely has a car illustrated a contempt for mere numbers so clearly. Because its 168bhp is so accessible, it's easy to use all of the Spider's performance so much more of the time. When I took the Abarth home on a warm summer's night I arrived at my destination in what felt like a cloud of brake dust, sweat and dead flies – and with a dazed smile on my face. The speeds hadn't been antisocial, but I'd had more fun on that journey than I can remember in just about anything else.
Suddenly, I'm no longer looking at the Porsche with the same sense of desire. There's something else that's troubling me, too – I've just glanced inside the cabin. It's a PDK. 'Oh come on, don't start all that,' I hear you say. And no, I'm not about to berate the car for having Porsche's excellent twin- clutcher (even though, deep inside, the thought that it doesn't have the slick manual makes me rageful). The problem is it's a PDK without paddles. With the standard-issue push-me-pull-me lozenges on the steering wheel, both of which do the same thing, it essentially sends out the message that this car was specced to be driven around as an automatic. What a shame.
> Click here to read our Mazda MX-5 review
It's the related issue of gearing that's the 981's other significant flaw, for the ratios are simply far too long. Second stretches well beyond the legal motorway limit, which in a 'small' sports car is ludicrous. It's also bad news for the lovely, fizzy little 261bhp 2.7-litre motor in a way that's far less of an issue for the 3.4-litre S model. Because the standard car musters 'only' 206lb ft at a relatively high 4500rpm, it struggles to climb the heights of the ratios until it's in the final reaches of its rev- band. Hence a good B-road becomes an exercise in the judicious use of the appropriate gears, with first often the reality on the really tight stuff if the engine isn't to bog down. Finding a manual car would resolve the problem of the unintuitive gearchange action, but it wouldn't solve the fundamental problem. Does anyone make lower final drives or new gearsets for 981s yet?
Otherwise, as you already know, the 981 is a gloriously polished drive, its handling beautifully fluid and balanced, its suspension never caught out by anything, all the controls with the uniformity of weighting and action that Porsche does so well. Yet after the Abarth there's a slight remoteness – a sense of passiveness to the experience that only peels back as the speeds rise. Everything is satisfyingly precise, but the car's competence, and the muted feedback of the electrically assisted steering rack, make it a more grown-up machine than its 987 predecessor, and it's only when you're troubling the top of the rev range and putting proper loads through the chassis that it really starts to talk back. It's a surprisingly big car too, requiring most of a lane on smaller country roads where the Abarth's slender physique bequeaths a multitude of choices through a corner.
The 124's relationship with the road is like that of a bluebottle caught on a sturdy breeze. It zips along, skipping over the bumps instead of crashing into them, the steering quick enough that any inputs need to be calm to avoid deliberately upsetting the car – it's all too easy to take corners in a series of jagged angles, rather than one fluid motion. Traction, at least in the dry, is rarely an issue, but let the boost rush in on a roundabout and you'll soon be teasing the standard-fit limited-slip differential in a gentle, entertaining way.
> Click here to see our favourite track cars of 2017
Of course, the Boxster is in a different league when it comes to refinement, long-distance comfort, driving position, fit-and-finish, panel gaps, instrumentation and so on. The Abarth is badly hamstrung by the lack of a reach-adjustable steering wheel, so anyone over six-foot has to adopt an 'arms straight' driving position as though they're Stirling in a 250F. It's a needless flaw. The rather high-set seats also lack shoulder support.
Michael Watkins, sales manager at Surrey-based Cridfords, where this Boxster is for sale, sells around six 981s a month, and confirms that their strength is how they appeal not only to enthusiasts but also to all sorts of buyers after 'a nice car'. Servicing is only every two years or 20,000 miles, and the cars are young enough that, for now, you can hope to avoid big bills. As for the Abarth, that's just under £30,000 with its Heritage Look pack.
Personally, my feelings are unchanged on the 981 Boxster. It's a stunning car – something I'd love to own, although not in this spec – and I can't imagine anyone being disappointed by one. However, quite a few of us at evo are now in love with a curious little Italian roadster whose soul is considerably bigger than its engine displacement.
Specifications & running costs
| | | |
| --- | --- | --- |
| | Abarth 124 Spider | Porsche Boxster (981; 2012-2016) |
| Engine | In-line 4-cyl, 1368cc, turbo   | Flat-six, 2706cc |
| Power | 168bhp @ 5500rpm | 261bhp @ 6700rpm |
| Torque | 184lb ft @ 2500rpm | 206lb ft @ 4500rpm |
| Weight | 1060kg | 1310kg |
| Power-to-Weight | 161bhp/ton | 202bhp/ton |
| 0-62mph | 6.8sec (claimed) | 5.4sec (claimed) |
| Top speed | 143mph (claimed) | 164mph (claimed) |
| Basic price new | £26,920  | £38,810 (2015) |
| Used price now | n/a | £27,500-35,000 |
| Servicing | £265 minor, £524 major | £480 minor, £610 major |
| Tyres | £89 front and rear (Yokohama Advan Sport V105) | £141 front, £170 (Dunlop Sport Maxx RT) |
| Warranty | Included (3 years) | c£700 per annum |
| Road tax | £200 first year, then £140 pa | £280 per annum |
| evo rating | 4.0 | 5.0 |