New v used – which car should you choose? - Volkswagen Golf R Estate v Mercedes C63 AMG - New v Used
Four-wheel drive and 306bhp make the Golf R Estate a formidable foe, but could you resist an old C63 AMG Estate for the same money?
It would have been all too easy to decide the outcome of this encounter on noise alone. You wouldn't even need to get behind the wheel; simply close your eyes and ask a willing assistant to fire each contender into life.
Car one catches quickly then immediately settles into an idle with just a hint of low-frequency burble. It's an unremarkable four-cylinder soundtrack, one that's overlaid with a dash of turbocharged whoosh when the throttle pedal is given a quick stab. It clearly means business, but it could be any car. Your pulse certainly isn't racing with the revs.
Move on to car two and there's a brief mechanical churning before the engine erupts with a flare of revs and a baritone blare that could only come from a very special V8. Squeeze the throttle and the soundtrack quickly changes from a rumble to a glorious cacophony of cracks and pops as the crank spins past 3000rpm.
If you're not already smiling like a loon and thinking of your favourite driving roads, then your assistant's next job will be to check you for signs of life. We have a winner, surely?
Not so fast. If anything, the stark differences between the exhaust notes of our duo act as a metaphor for the head-versus-heart battle that defines this contest. Both are compact estate cars that'll set you back around £35,000, but they go about their business in very different ways.
In the blue corner is the freshly facelifted VW Golf R Estate, which oozes cutting-edge appeal and is packed with the latest performance-enhancing technology. In the white corner is a pre-loved W204 Mercedes C63 AMG Estate – an old-school muscle machine that's arguably the last of its kind.
> Click here for our VW Golf R review
Despite the differences, these cars do cover similarly broad briefs. For starters, they won't be weekend warriors or hidden away in a garage, waiting for high days and holidays. Instead, they'll be expected to earn their keep, tackling everything from the daily grind to frequent, just-for-the-hell-of-it blasts down roads that are only found when you take the long way home.
Partnership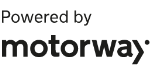 Need to sell your car?
Find your best offer from over 5,000+ dealers. It's that easy.
They also have to make sense when you do the sums – regular fill-ups and massive maintenance bills can quickly lead from honeymoon to heartache when it comes to a family motor. Whichever way you look at it, these cars really do have the toughest of briefs, making the struggle between the sensible and the emotional hard to reconcile.
Nearly a decade after making its debut, and six years after this example rolled out of Affalterbach, the C63 still demands your attention. With its power-bulged bonnet, pumped-up wheelarches bursting with 19-inch rims, and a quartet of field-gun-style exhausts, the AMG is unlikely to be confused with a garden C-class wagon. This is a car that means business, and with a set of age-disguising vanity plates it still looks as fresh as a daisy. A really muscular and angry daisy, that is.
> Click here for our Mercedes-AMG C63 review
By contrast, the go-faster Golf looks a little, well, subdued. Eighteen-inch alloys, deeper front and rear bumpers and multiple tailpipes are the very minimum you'd expect for entry to the high- performance club, but in all other respects the R is just a little low-key. For some, the only way to go is incognito, but when you're dropping this amount of cash on what's essentially a mainstream estate, you want a little more razzamatazz. Advantage Merc.
Yet the tables are turned once you're inside. The pursuit of premium is stronger than ever these days, so nothing is likely to date a used car more than its interior – and the Mercedes is no exception. Where the Golf is all soft-touch materials, curved surfaces and slick touchscreens, the Mercedes is hard edges, heavily grained plastic and clumsy-looking switchgear. There's nothing wrong with the way it's screwed together – shiny steering-wheel rim and crumpled leather trim aside, our 37,000-mile example feels as tight as a drum – or the quality of materials; it's just a little old fashioned.
Worst offender is the infotainment system, with its tiny five-inch screen, blocky graphics and almost dial-up levels of connectivity. There's Bluetooth, but that's about it. Smartphone disciples will feel far more at home in the Apple CarPlay- and Android Auto- equipped Golf, which has wall-to-wall TFT screens and more access to the web than most internet cafes.
The AMG also has the more cramped rear and, crucially, the driver doesn't get as much seat and wheel adjustment. That means you sit higher in the Merc. You're also on more intimate terms with your passenger as there's not as much shoulder room. However, the C63 rides with greater suppleness than the occasionally stiff-legged VW – both are on passive dampers here, but the Golf is available with optional, and very worthwhile, adaptive items.
Okay, so maybe with all this talk of practicality and ride comfort we're listening too much to the head. Let's allow the heart have its say, because on the move the C63's wild side comes out to play, and it refuses to act its age.You'll no doubt be familiar with the Merc's bombastic V8, but it's always worth revisiting its vital statistics. The hand-built 6.2-litre unit is one of the last of the great naturally aspirated engines, pumping out a thumping 451bhp at 6800rpm and a herculean 442lb ft. The latter arrives at a heady 5000rpm, but with plenty of twist available much lower down the rev range, the AMG feels quick from the get-go. Few engines offer such an intoxicating power delivery and, as we've already discovered, such a glorious soundtrack. There's so much to feel and hear when you bury the throttle that you find yourself gunning it at every available opportunity.
Despite its large capacity, the V8 needs working hard to give its best, only really starting to come alive as the revs rise beyond 3000rpm. Get caught napping at low revs in a high gear and the turbocharged Golf will easily pull a couple of car lengths out of a corner. In fact, despite its measly looking – in this company, at least – figures of 306bhp and 280lb ft, the VW has little trouble keeping the AMG in its sights. This is partly down to the benefits of forced induction (peak torque arrives at just 2000rpm), but mostly a result of its lighter kerb weight (1518kg plays 1720kg).
> Click here for our VW Golf GTI review
Factor in four-wheel-drive traction and easy- peasy launch control and the DSG-only VW will sprint from standstill to 62mph in a claimed 4.8sec. More impressively, it'll do pretty much the same figures come rain or shine. With perfect conditions and a peachy getaway, the more powerful Merc will cover the same benchmark in 4.6sec. That's remarkably close, yet the way they go about generating this performance is poles apart.
One word springs to mind when considering the Golf's tried-and-tested EA888 2-litre: 'clinical'. It's not particularly characterful, but there's no denying it gets the job done with ruthless efficiency. There's torque everywhere and once the turbo is boosting – from about 1800rpm – the VW accelerates with real vigour. Various drive modes sharpen the throttle response (and add weight to the electrically assisted steering), but whatever setting you choose, the R is never anything but blisteringly quick down the straights.
Yet there's no joy in extracting the performance. A clever sound-symposer adds a growl in the sportier drive modes, but your ears aren't fooled, and the linear delivery doesn't encourage you to wring every last rev out of the blown four-pot.
Back in the Benz and the contrast couldn't be starker. Keep the big V8 on the boil and it's startling: not only are you assaulted by the NASCAR bellow as the needle on the rev-counter swings quickly around to the 7000rpm war-paint, but the C63 also accelerates with real violence.
Perhaps more surprising is the effectiveness of the Merc's 7G-tronic transmission. The torque-converter is a bit old-hat these days, especially compared to the VW's rapid-fire seven-speed twin-clutch DSG, but it's perfectly suited to the AMG's 6.2-litre engine. And because the power delivery is far more progressive than with the current crop of turbocharged AMG motors (which dump great gobs of torque all in one sitting), traction is surprisingly strong. Bumpy or wet roads will have the ESP light flickering, but most of the time the Merc is impeccably behaved. In fact, the AMG is so approachable that you can switch off the electronic safety net without fear of sudden spikes of destabilising wheelspin.
This gives you the confidence to push the AMG hard through corners, where despite its greater mass it initially feels slightly lighter on its feet than the Golf. The steering isn't as quick or hefty, but it delivers more feedback, and the combination of prodigious power and rear-wheel drive gives you the option to trim your line using the throttle. It's a process that's as absorbing as it is entertaining.
Of course, with nearly 40,000 miles under its wheels, this Mercedes is starting to sag a little, and its older springs, dampers and bushes mean it can't hope to contain body movements nearly as well as the Golf. Try to match the R's outright speed through a corner and the discombobulation will result in white knuckles at best.
Where the Benz can get scrappy near its limit, the Golf remains totally unflappable and completely planted. And where the Merc is expressive and adjustable, the VW is taut and accurate. It simply demolishes torn and twisty British back roads with a laser-guided precision. The process is simple: stand on the brakes, turn-in, stamp on the throttle and then let the four-wheel drive sort out the rest.
This might paint the R as a one-dimensional companion, but it melds this incredible competence with genuine interaction. It won't be goaded into pulling the same hilarious shapes as the Merc, but if you want, the car's balance and trajectory can be subtly altered with a lift of the throttle. The clever AWD, meanwhile, shuffle torque so unobtrusively that the R feels like an agile front-wheel-drive machine with unbreakable traction.
So, the Golf is fast, fun and comes with the peace of mind that only buying a new car can bring, plus it'll return 30mpg (the Merc's consumption is hovering around 18mpg. Gulp!). On the other hand, the AMG is a hand-assembled performance thoroughbred that's powered by one of the greatest engines of the last decade. It's also every bit as fast as the young pretender in a straight line, but even more fun to drive. And while the running costs will inevitably be higher, someone else has already shouldered the depreciation. And then there's the noise. Sometimes, it really does pay to listen to your heart.
Specifications & running costs
| | | |
| --- | --- | --- |
|   | Volkswagen Golf R Estate | Mercedes C63 AMG Estate (2008-2014) |
| Engine | In-line 4-cyl, 1984cc, turbo | V8, 6208cc  |
| Power | 306bhp @ 5500-6500rpm  | 451bhp @ 6800rpm |
| Torque | 280lb ft @ 2000-5400rpm  | 442lb ft @ 5000rpm |
| Weight | 1518kg | 1720kg  |
| Power-to-Weight | 205bhp/ton | 266bhp/ton |
| 0-62mph | 4.8sec (claimed) | 4.6sec (claimed)  |
| Top speed | 155mph (limited) | 155mph (limited) |
| Basic price new | £35,300 | £56,765 (2012) |
| Used price now | n/a | £27,000-35,000 |
| Servicing | £185 minor, £399 major | £200 minor, £800 major |
| Tyres | £102 (Goodyear Eagle F1 Asymmetric 2) | £106 front, £117 rear (Goodyear Eagle F1 Asymmetric) |
| Warranty | Included (3 years) | £250-600 per annum |
| Road tax | £800 first year, then £140 pa  | £535 per annum |
| evo rating | 5.0 | 5.0 |