Hyundai Coupe V6
The Hyundai Coupe may not yet be king of the track day but it's definitely speeding in the right direction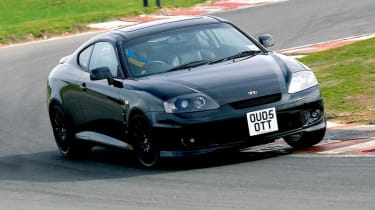 The Coupe seems to be steadily building a cult following for itself. I see them everywhere these days, and it turns out that I'm not alone in tinkering with the car either. This, I have to admit, came as a bit of a surprise, as fitting non-Hyundai upgrades immediately invalidates the security blanket of the standard five-year warranty.
The craze is spreading from the States, apparently, where they have been tuning and 'pimping' Coupes - or, as they call them, Tiburons - for years. We recently received an email from reader John Maidment who has been investigating the American scene and has started his own series of upgrades with parts he's had shipped over. Perhaps the most interesting of these is an Alpine Developments supercharger, which cost him £1700 and reportedly added a very useful 50bhp at the wheels. In the US these have become so popular that they can be fitted by main dealers.
This definitely warrants further investigation, but right now I'm still on the hunt for some stronger stoppers. The standard items are fine on the road, but they need to be used economically on track to prevent them fading. John has pointed me in the direction of www.sharkracing.com, which has a massive range of options, from bodykits through to performance parts, that I shall be looking into.
Darth Vader, as our Coupe has become known, has proved a hit on our evoactive trackdays both with those in the team who have driven it, and with evo readers who have come along for a ride. High-speed corners such as Riches and Coram at Snetterton are particularly good fun. Both are approached with a light squeeze on the brakes before turning-in with a slightly more aggressive style than you would normally use for fourth-gear corners. The nose responds instantly, while the tail shifts just enough to point you towards the apex, allowing you to get straight back on the throttle to power through the corner. It's all very neat, and largely down to the stickier Dunlop SP9000 rubber and the Quaife diff we had fitted a few months back (evo 087). Amazingly, the Hyundai is still on its standard suspension at the moment, meaning I get to ride home in comfort!
Partnership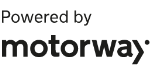 Need to sell your car?
Find your best offer from over 5,000+ dealers. It's that easy.
Although I was able to gain on staff writer Catchpole in his Golf GTI through the aforementioned turns, he had the legs on me down the Revett Straight, and there was little chance of matching photographer Andy 'Mr Commitment' Morgan into the corners as he demonstrated that he could out-brake everything this side of an F1 car in his Mégane Trophy. So there's clearly still work to do before the Coupe can call itself king of the trackday, but it's certainly heading in the right direction.
Running Costs
| | |
| --- | --- |
| Date acquired | August 2005 |
| Total mileage | 9234 |
| Costs this month | £0 |
| Mileage this month | 703 |
| MPG this month | 24.1mpg |