Watch - Jaguar Project 7 video and review
Limited edition F-Type showcases SVR's talents. Now updated with a video review.
What is it?
Project 7 is the new halo car for JLR's Special Vehicle Operations department, the same people who recently gave us the XKR-S GT and the Range Rover Sport SVR. Based on an F-Type R convertible, Project 7 is lighter (by 45kg), more powerful (up to 567bhp from 542bhp), has a much more aggressive chassis set-up and is the first F-Type to produce proper downforce, too. Of course the styling calls to mind the gorgeous D-Type but this is very clearly more than an F-Type sprinkled with evocative details. Just 250 will be built and the price is circa £135,000. It's already sold out and 80 will be delivered in the UK.
Technical highlights
SVO has been through pretty much every area of the F-Type R convertible to find more performance and sharper responses. The 5-litre V8 isn't hugely different from the standard R but with a bit more boost from the supercharger Project 7 produces its 567bhp at 6500rpm and 502lb ft at 2500-5500rpm. It drives through the usual 8-speed 'Quickshift' automatic gearbox but with unique programming for faster shifts. The top speed is 186mph and 0-62mph comes up in 3.8-seconds. Project 7 is the most powerful Jaguar ever. 
However, it's the chassis and aero where the real work has taken place. The suspension is heavily revised, with unique suspension knuckles to radically increase front camber (up to 1.5 deg from 0.5), the spring rate is up by 80-percent at the front, there are new top mounts, the spring platforms are height adjustable and Project 7 also gets bespoke anti-roll bars. Carbon-ceramic brakes are standard as part of weight saving measures that also include unique lightweight seats unique; it weighs 1620kg. The standard 20-inch wheels come equipped with new Continental ContiForceContact tyres and Project 7 also uses torque-vectoring by braking.  
In terms of aero the large front splitter, rear venturi and fixed rear wing combine to reduce drag slightly over an F-Type when the is roof down but massively increases downforce – it's up 177-percent at 186mph. The new EPAS system also has a unique calibration, as does the throttle (it's more progressive than the F-Type R). In other words, it's a proper job.
What's it like to drive?
Very amusing. This car isn't a complete step-change over the F-Type R but the sense of agility, mid-corner grip and traction are all improved, whilst the standard car's sense of sheer fun has been preserved. I was worried that in searching for grip and lap time the easily manipulated balance might have been sacrificed, but Project 7 is still as exuberant a car as you could hope to find. 
Partnership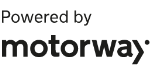 Need to sell your car?
Find your best offer from over 5,000+ dealers. It's that easy.
First thing's first, though. It might not have a roof (well, there is an occasional roof suitable for low speed driving) and hark back to racecars such as the D-Type, but Project 7 is very, very easy to drive and amazingly supple. In fact, in its standard set-up the ride is more compliant than the F-Type R but there's a much more noticeable gap when you select Dynamic mode that gives the car a more aggressive feel. 
On smooth Spanish roads where we drove the car Project 7 is at its best in the more aggressive set-up. It still feels fluid and poised but there's greater front-end response and the car seems to dig into the surface with more bite. The chassis also seems to give even more options. In the F-Type R the car seems to be either gripping or sliding dramatically into oversteer. That's fun of course, but Project 7 hangs on much better mid-corner and allows you to shift its balance with more subtlety and greater control. It's still a natural oversteerer but despite more grip I think it might be more fun on the road as you can be more precise as you tweak and play with its balance.  
The engine remains a mighty, mighty performer and the noise is almost comically OTT. It howls and crackles and booms on the overrun, and the noise and the swirling air just add to the sense of occasion. It really is an experience to make you smile. However, there are some disappointments. The F-Type has never been a great communicator through the steering and the new EPAS system remains accurate but slightly light on feel. Despite the chassis digging in you don't feel much grit through the steering wheel and so using that extra grip is a matter of learning to trust the car rather than feeling everything that the treadblocks have to give. 
On the track the Project 7 is impressive up to a point. There's greater turn-in agility, the car hangs on mid-corner with more control and you feel you can hustle it more without the grip just falling away… but it's still a pretty hefty thing and even those grippy tyres can't stop the car displaying time-sapping understeer and then big oversteer on corner exit. This is no GT3, that's for sure.
Nevertheless, Project 7 is a seriously enjoyable car. At £135,00 it's around £40,000 more than an F-Type R and has those lightweight seats and carbon-ceramics as standard. Then add in its limited build numbers and it almost looks quite cheap. For me Project 7 could go further still… More aggression, a still more focused set-up, but it's certainly no pastiche. I hope any future F-Type SVR (just a guess, but surely a no-brainer) uses Project 7 as inspiration but pushes the car further and showcases SVR's full potential. 
How does it compare?
Project 7 faces tough competition from a purely dynamic point of view. The AMG GT S has more grip, a more capable chassis and a similarly entertaining balance. Then there's the gorgeous Aston V12 Vantage S Roadster and the ruthless, eye-poppingly capable 911 Turbo Cabriolet… But in reality the people buying it are collectors and that hardly seems to matter. They'll be chuffed with its combination of rarity, drama and usability.
Anything else I need to know?
The US-bound Project 7s do without the cut-down windscreen and lightweight seats as side airbags are a necessity. Oh and Project 7 does a 7:35 around the Nürburgring.
Video
Specifications
| | |
| --- | --- |
| Engine | V8, 5000cc, supercharger |
| Power | 567bhp @ 6500rpm |
| Torque | 502lb ft at 2500-5500rpm |
| 0-62mph | 3.8-seconds |
| Top speed | 186mph |
| On sale | Now |