Jaguar XE D180 HSE R-Dynamic AWD review - the driver's choice
Jaguar's small saloon finally shines in a congested market. Chassis quality from ride to dynamics is exemplary, and its style is sharper than ever inside and out
In 2015 Jaguar's answer to the BMW 3 Series arrived, and while the XE offered a suitable alternative to the BMW and other rivals predominantly from Germany, it was let down in a few key areas namely tech, interior quality and some questionable engine choices. 
Fours years on from its debut and Jaguar has given the XE its midlife nip and tuck with some exterior styling tweaks, a refreshed interior including a much needed upgrade for the infotainment system and a less complex, more straightforward engine line up. 
Top of the range sits the new XE P300, with its 300PS (296bhp) 2-litre four-cylinder turbocharged Ingenium engine, and while a six-cylinder motor would feel so much more apt in a small Jag, this four-pot is on a par with BMW's latest 330i unit. But here, in a rare bout of real-world road testing evo has decided to test the smallest of the XE's engine options: the 180PS turbodiesel. Don't say we don't do anything for you…
Engine, performance and 0-60mph time
In preparation for the XE's 2020 makeover Jaguar simplified the XE's engine options, offering just three 2-litre variants of the Ingenium engine (sadly, like the recently revised F-Type there's no six-cylinder engine option), of which one is a diesel. 
Producing 178bhp and 317lb ft of torque, it's 9bhp down on a 320d and 22lb ft up. Drive on this particular model is to all four wheels via Jaguar's Intelligent Driveline Dynamics all-wheel drive system (rear wheel drive is still available) and an eight speed automatic gearbox; the six-speed manual gearbox has gone, primarily because no one bought it. 
At 1640kg, the XE D180 HSE R-Dynamic AWD is no lightweight, despite 75 percent of its body being made from aluminium, and its sprinting performance is hampered by it: 60mph arrives 7.8 seconds after launch and it's out of puff by 140mph. That's 110bhp/ton for you. 
Technical highlights
Beneath its sharper lines that incorporate new LED headlights and a tighter treatment to the nose and bum, the XE retains its double wishbone front and integral link rear suspension and is also fitted with torque vectoring by braking. 
Partnership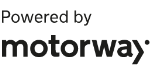 Need to sell your car?
Find your best offer from over 5,000+ dealers. It's that easy.
Inside there's a new infotainment system that actually works. Available at additional cost are Matrix LED lights, a ClearSight interior mirror that displays footage from a rear mounted camera onto the interior mirror screen, a head-up display and a heated windscreen.
What's it like to drive? 
It takes very little time in the latest XE models to remember just how good a car this is and question why more people don't buy more of them. Initially it's the ride comfort that hits you. Compliant, fluid and delicate when it needs to be and taught and controlled when you begin to push. The steering is a delight, not overly assisted, completely linear in its action to a point that there are makers of sports cars that would benefit hugely from asking Jaguar how it does it. And this is its entry level car, remember. 
Like Alfa Romeo's Giulia, the XE is a car that feels developed to a higher standard than any rival when it comes to driving engagement. Where rival brands deliver this level of tactility and precision only when you are prepared to buy the cream of the crop, this low level XE D180 feels as engaging to drive as its more powerful and costly cousins.
 It will cruise for days on tedious motorway hauls and sprint along a B-road while dismissing A-roads with utter disdain. Its refined, quiet, rewarding to drive within its limits and doesn't fall apart when you push beyond them. 
Throw in a cabin that's both distinctive and premium in look and feel and it starts to make others feel a little half hearted. It makes a 320d feel anaemic, Mercedes C-Class unremarkable and Audi's A4 lacking substance.
Price and rivals
The Jaguar XE D180 HSE R-Dynamic AWD retails at £42,835, with Mercedes's rear-drive C220d (194bhp) AMG Line Edition priced at £39,955 and the Sport Edition £38,460. If it's refinement you're after the Mercedes is probably best for you, but the XE runs it very close. 
A comparable Audi A4 comes in the form of a 186bhp Sport 40 TDi quattro starting at £38,300 or £39,875 for an S Line model. Better looking as an Avant (sorry, there's still no XE estate and there never will be), the A4 still leaves a great deal to be desired dynamically, and although its engine is stronger than the Jaguar's its S tronic gearbox can be frustratingly slow.
The BMW 320d? £39,825 will get you a 320d xDrive M Sport with 190bhp. While BMW's new 3 Series, the once defacto executive sports saloon, still delivers the most rounded performance across the board it's lost much, if not all, the character that defined the model and the genre it created for so many generations. A car that's easy to be impressed by, but one that's hard to love. 
And the Alfa Romeo? The 2.2 litre, 190bhp Giulia Speciale costs from £37,795 is rear wheel drive, has an eight speed gearbox and looks to die for. A very mild facelift has improved a few of the infotainment glitches of the original cars and it remains one of the most desirable in its class if looks and dynamics are top of your agenda. 
Then there's Volvo's S60 to consider (underwhelming to drive, nice to look at), Kia's Stinger (how much for your money?), Peugeot's 508 (stylish if lacking in the dynamic department)  and later this year a new Skoda Octavia vRS.