2013 Range Rover Sport Supercharged review
Cheaper than the Range Rover and with the option of seven seats, but does the new Sport hit the performance SUV bullseye, too?
What is it?
This new Range Rover Sport. Predictably, it's a sportier version of the new Range Rover launched in late 2012 and compared to its predecessor (which was based on the underpinnings of the overweight Land Rover Discovery), Land Rover is claiming significant fuel savings and much better dynamics. Technical highlights?
All-aluminium construction is the big news here, with Land Rover saying the weight savings are up to 420kg, but that soon disappears once a few tasty options have been ticked, as we'll see in a moment. Another important change is a 178mm longer wheelbase, offering significantly more interior space than the old version, allowing the option of a third row of 'occasional' seats for the first time in a Range Rover, making this a potential seven-seater.
Browse more than 50 Range Rover Sports for sale here
At launch, only the 288bhp 3-litre SDV6 diesel and 503bhp 5-litre supercharged petrol V8 will be available in the UK (254bhp 3-litre TDV6 and 334bhp 4.4-litre SDV8 diesels arrive in early 2014). All deliver their power via the excellent 8-speed ZF automatic gearbox we've experienced elsewhere.
The Sport's suspension has been fully revised too, with wide-spaced aluminium double wishbones at the front and a multi-link layout at the rear, which, combined with the (optional) anti-roll technology, torque-vectoring and new electronic power steering, are claimed to dramatically improve the Sport's on-road handling.What's it like to drive?
Much like the new Range Rover actually, which came as a bit of a surprise. We drove the supercharged version and while it's an even more refined car than ever before (with a beautifully designed interior), we weren't blown away by the dynamics in the way the press literature led us to expect.
The electric steering is more direct but offers little in the way of feel and while Land Rover claims it's the quickest rack ever fitted to a Range Rover, it never matches the dynamic feel of the steering on a Porsche Cayenne. There's more roll than we expected too, even in 'Dynamic' mode. From the driver's seat the feeling is one of competence, rather than outright sporting ability and that's disappointing. 
Partnership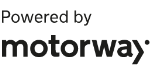 Need to sell your car?
Find your best offer from over 5,000+ dealers. It's that easy.
What is impressive, though, is the combination of instant grunt from the supercharged engine, matched to an eager gearbox that makes the most of the ample power on tap. This car can deliver some serious performance when roused (0-60mph in 5.0sec) but we'd like more information flowing back to the driver when pushed and the car always feels heavy when driven like this. I suspect the longer wheelbase has dulled the dynamics slightly and Land Rover's insistence on fitting dual-purpose tyres means it'll never have the outright grip of its rivals, which all use performance tyres as standard.
But the big shock came when we weighed our test car because it tipped the scales at 2494kg, 184kg more than Land Rover claims and 324kg more than a Cayenne Turbo. It seems going for tasty options like the glass roof, 22in wheels, 23-speaker Meridian sound system and seven seats adds significant weight, to the point where the dynamics start to be affected. How does it compare?
If you're after a sporty SUV, this new Range Rover Sport still can't match the on-road dynamics of the Porsche Cayenne Turbo or Mercedes ML63 AMG. But if you want a sportier, cheaper version of the new Range Rover, then this ultra sophisticated (and very handsome) new Sport makes a significant case for itself. It's superbly built and offers terrific off-road ability but never really gives the feeling of being a true performance model.
Anything else I need to know?
We really struggled to get anywhere near the claimed fuel-consumption during our time with the Range Rover Sport, despite using it on longish commutes and never driving it in town. Land Rover claims a combined 22.1mpg but we only managed 15.2mpg, giving a usable range of around 290miles between fill ups. Few people will buy this version in the UK, though, as most will go for the SDV6 diesel with a claimed 37.7mpg and a 6.8sec 0-60mph time.
Specifications
| | |
| --- | --- |
| Engine | V8, 4999cc |
| Max power | 503bhp @ 6000-6500rpm |
| Max torque | 461lb ft @ 2500-5500rpm |
| 0-60 | 5.0sec (claimed) |
| Top speed | 155mph (claimed) |