Lexus IS review - price, specs and 0-60 time
Hybrid drive makes the Lexus IS a company car champion, though it's less impressive to drive than its rivals.
evo Verdict
Lexus has steadfastly refused to toe the line in the junior executive saloon marketplace, being resolutely different in its approach to its German Audi A4, BMW 3 Series and Mercedes-Benz C-Class rivals. Admirable as that might be, its two-car offering looks limited against its key rivals, the IS available in conventional petrol IS 250 form and as the IS 300h - which gains some batteries and hybrid tech. Add bold styling inside and out and it's not difficult to see why the Lexus IS is a divisive choice in the huge compact executive marketplace, though one that can make a lot of sense if you're determined to limit your company car tax liability. However, competitors' diesels run it close and offer a more conventional and ultimately more rounded driving experience.
evo Tip
Lexus says that the IS spent a great deal of time lapping the Nürburgring during its development. There's some evidence of that in the chassis, which offers decent balance and a ride comfort that's commendably more pliant than some of its harsher German rivals', but the hybrid drivetrain in the 300h feels completely unsuited to fast lapping at the Green Hell. That might not be relevant for company car drivers, but it also feels fairly compromised on the road, thanks to the fitment of an 'E-CVT' automatic transmission and the tiny operating window of electric-only running.
evo Comment
That Lexus is prepared to buck the trend in the face of such huge sales elsewhere in the executive class shows a rigorous adherence to the company's push for hybrid technology. It also underlines that the IS - and indeed many other Lexus models - aren't really designed with the typical European, or certainly evo, buyer in mind. Lexus has long courted the huge American marketplace, and to good effect, its sales over the Atlantic so vast its European operation looks trifling in comparison. That's not to say there's not appeal in the different approach Lexus takes, but it's one that takes time to appreciate - even if we'll never quite get on with the way that E-CVT goes about its business. Striking design helps its case, the Lexus standing out in the company car park not just because of its non-German badge, but because it looks so daring. That's sure to appeal to many buyers bored of slightly newer, better but fundamentally the same versions of the car they've just handed back when their three-year lease expires.
Partnership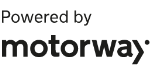 Need to sell your car?
Find your best offer from over 5,000+ dealers. It's that easy.