Lotus Exige
Carbonfibre specialists give Lotus Exige some extra attitude
If diamonds are a girl's best friend then I reckon carbonfibre is a man's. Where diamonds have their flawless sparkle, carbonfibre has its beguiling weave. Diamonds are hard; carbonfibre is strong and light. Just think of all the best sports equipment you can't afford that's made out of it. If you're not the exercising sort then imagine a carbonfibre remote control and how much less effort it would take to lift it up and change channels.
In the same way that you can have better and poorer quality shiny rocks, not all carbonfibre is equal either. Buy an aftermarket gearknob for twenty quid and, although it may be carbonfibre, you won't find the same item in an F1 pit lane. Reverie knows this all too well, as for the last seven years it has been perfecting the dark art of producing pre-impregnated autoclaved carbonfibre. This is the same stuff used for Kimi and Fernando's cars, but Reverie is doing it for a price that, whilst not cheap, hurts the average wallet a little less.
The company's owner and founder, Simon Farren, used to work for Lotus, and although his company makes parts for any number of cars, Lotus owners are his main customers. This Exige is owned by Phil Peek, a chap who's owned so many Elises, Exiges and 340Rs that he's not quite sure where the list starts or ends. Phil and Simon have been working together for some time to create this Exige, and the result looks wild.
The additions include a huge front splitter (£939 excluding fitting), front canards (the fillets just below the lights – £234 for the pair), a Reverie Motorsport rear wing (£1469), a wider rear floor section including three Naca ducts (£516), a three-element rear diffuser (£687) and finally the wheelarch kit (£1734, and actually not carbon but GRP), which you can have blended in like Phil's car or just bolted on. To this you can also add horizontal sill extensions (£504), louvre panels to go on top of the front and rear arches (£387 per pair) and anything else you would like Reverie to make for you…
Partnership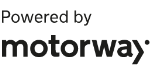 Need to sell your car?
Find your best offer from over 5,000+ dealers. It's that easy.
The standard Exige feels like it could have escaped from a Scalextric track. This version looks like it should be sitting near the front of an FIA GT3 grid. It's so much lower, wider and more aggressive that, despite the stealthy deadly nightshade paintjob (a Lotus colour, apparently), it grabs twice the attention of a standard Exige on my way through numerous sleepy Suffolk villages. The aerodynamic aids such as the canards may seem just too aerodynamically utilitarian for some people, but I suspect just as many will love the sheer purpose of it.
The aero gains are very real as well. After a day in MIRA's wind tunnel, Reverie had achieved a 249.6 per cent gain in downforce over the standard car with only a 14.8 per cent rise in drag. The difference this makes would require a circuit to discover, but what it is possible to discern on the road is that the Nitron springs and dampers also fitted to this car, along with some Team Dynamics wheels, work very well. There's a touch more weight to the steering and a smidgen of ride quality has been sacrificed, but there's a commensurate increase in cornering grip. And despite the bumpy roads, not once does the front splitter kiss the tarmac.
This S2 Exige also has a Komo-tec 250S Turbodrive supercharger with a chargecooler, which takes power up to a mighty 256bhp. Despite the fact the conversion also brings the Toyota engine's cam change down from 6200rpm to 4500rpm, it doesn't feel quite as rapid as an Exige S low down. However, if you couldn't live with the S's supercharger whine, the Komo-tec upgrade could be an option, as although there's quite a boom and lots of bass to the Quicksilver exhaust, there's not a hint of scream.
The crux of the Reverie Exige, though, and the reason that I'm sure some will scoff at it, is that when all's said and done, it's a body kit. But a car as brilliant as the Exige deserves a body kit that has all the quality and engineering detail of the car it's attached to, and that's what Reverie has achieved.
Specifications
| | |
| --- | --- |
| Engine | In-line 4-cyl, 1795cc, supercharger |
| Max power | 256bhp @ 7800rpm |
| Max torque | 178lb ft @ 6300rpm |
| 0-60 | 4.1sec (est) |
| Top speed | 150mph+ (claimed) |
| On sale | Now (www.reverie.ltd.uk) |