Mercedes-Benz A45 AMG review – furiously fast, but frustratingly, not much fun (2015 - 2018) - Ride and handling
Dramatic performance and plenty of grip for AMG's smallest offering, but you can find more fun for less money elsewhere
Ride and handling
Initially, the A45 AMG experience is dominated by the car's ride. It's seriously stiff, jiggling and jolting at low speeds so badly that even a Renaultsport Megane Cup owner would baulk at the discomfort. You certainly don't need to use the stiffer of the damper settings on the road.
Things don't improve much from there. This isn't a car that gives more than cursory rewards beyond the thrill of pure speed. The steering is heavy and responses are keen, but there's no encouragement to go and find the massively high limits, let alone try and breach them.
The balance is predominantly mild understeer even when you select the looser AMG Sport ESP mode, which in theory makes the four-wheel-drive system keener to send power rearwards. In low- and medium-speed corners you won't notice, and it feels like a front-driver with strong traction but without the sense of agility of the best.
It's more exciting through quicker turns, where you can feel the tail start to come into play. But you emerge from it certain it would be a more rewarding car to drive if it had less grip and a chassis that enabled you to explore its limits, even if that meant less straight-line pace.
The A45 is massively quick across country then (and wet weather proves little obstacle to its abilities), but in terms of pure enjoyment, you'll get more from the engine than you will the chassis.
Out on track, where you can really push the A45, it becomes a more involving car but, still, it lacks the spirit of a great hot hatch. The extra space that a track grants you and the forces you can exert on the car sadly doesn't suddenly make it an expressive car, but trial brake into a corner and there's enough movement in the chassis to have the mini-Mercedes enter a corner with a satisfying amount of attitude.
Partnership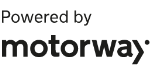 Need to sell your car?
Find your best offer from over 5,000+ dealers. It's that easy.
Once on the power, the four-wheel drive system doesn't make itself aware as you might expect. Instead, the front wheels seem to deal with most of the drive and, if you aren't patient and sensitive with the throttle, you end up with understeer from apex to exit of a corner.
Just like on the road, the A45 relishes fast corners. When all that's needed is a dab of brakes and a flick of steering to get the car pointing in the right direction, so you can unleash all of its power in a straight line, you experience the car's best assets; its corner entry agility and acceleration.
The A45's stiffer damper mode, which is too firm on the road, is well suited to track driving. It contains body roll exceptionally well, even in quick and severe direction changes. It also helps the A45 remain predictable even when dealing with the much higher forces it has to endure on track.
Considering the A45 is most frisky when braking into a corner, its brakes have to withstand a lot of abuse. But they hold up well, and although they can smell pretty pungent after a few laps they never showed any sign of fading.
The AMG remains fast and effective in just about every situation; on the road, in the wet and even on track. Sadly, it never shows a playful side.
evo Comment
'The A45 rides firmly along a broken road surface. Its chassis always feel very tough and tightly wound, picking out imperfections and failing to deal with bigger intrusions such as potholes. It's hard to imagine a road where the firmer of the two damper settings would offer any sort of dynamic advantage. Still, this revised model is an improvement in terms of ride quality, if only a slim amount' - Dan Prosser, Road test editor (evo 221)
evo Tip
AMG Ride Control (a £595 option) enables you to choose between two damper settings that address the previously uncompromisingly stiff ride and well worth selecting. You can also specify a limited-slip in the front axle as part of the AMG Dynamic Plus package, we haven't tried it but we can't imagine you'd need much more grip, though.
If the A45's performance appeals but you can't get on with the styling, the same drivetrain is also available in the CLA 45 AMG saloon, CLA 45 AMG Shooting Brake and the GLA 45 AMG crossover. All are more expensive, but each offers its own unique take on the all-wheel-drive-and-powerful-engine formula that makes the A45 appealing. Unfortunately, they also share many of its negatives.