The FIA has confirmed details of the incoming 'hypercar' category, which will replace LMP1 as the flagship class in the WEC. Alongside these updated regulations, Aston Martin and Toyota have already confirmed their intentions of entering the class, which will fit within the new regulations and compete from the WEC season commencing in 2020 and also at the 2021 Le Mans 24 Hours. The main driving force behind the regulation changes is to dramatically reduce costs while continuing the environmentally friendly hybrid theme currently in use in LMP1.
The 2020 hypercars category – which is now the agreed official title – will make its debut for the 2020 season and race fans are hoping it will have overtones of both the GT1 and Group C eras. The rules are fixed through to the 2025 season but will allow for evolutionary changes to be made to the cars for each season.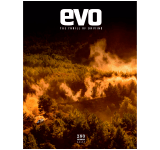 Subscribe to evo magazine
Subscribe today to have every issue of evo delivered straight to you. You'll SAVE 39% on the shop price, and get evo for its original cover price for a whole year!
> Hypercar face-off - Mercedes-AMG Project One vs Aston Martin Valkyrie
The racers themselves will need to be based on a production hypercar design, with at least 20 road-legal units produced to comply with homologation. As mentioned above, Aston Martin Racing has already confirmed its entrant based closely on the incoming Valkyrie – the seven-figure hypercar co-developed with Red Bull Racing. Toyota Gazoo Racing has also confirmed its involvement with the GR Super Sports car.
'Sleeker prototypes with more marque cachet' is how the rulemakers are positioning the new formula, adding rather dryly that 'aerodynamics cannot take precedence over aesthetics' – a rather pointed critique of the purposeful but hardly attractive LMP1 machines of recent seasons. The FIA is keen to make a clear connection between the hugely popular world of supercars, hypercars and 'prestigious GTs' seen on the road, and what it hopes will be a new generation of machinery battling at Le Mans, Spa, Fuji and Sebring.
The current hybrid LMP1 cars have set new standards for performance, efficiency and lap times, but at a terrifying cost that's proved to be beyond the reach of most privateer teams, and certainly beyond their ability to be competitive. All teams will field hybrid cars with systems they have already developed, or that have been rented from a hybrid system supplier at a cost of €3million (the running cost for two cars over a whole season) for private teams. The goal is for a team to be able to compete, and vitally be competitive, in the top class with a budget set at €20million for two cars over a full WEC season.
The hypercar class will have aerodynamic downforce and drag heavily restricted to a defined point, removing the incentive to seek gains in the wind tunnel, and thereby allowing manufacturers to concentrate on making their cars look good – and recognisable as cars from their brand.
The choice of engine is completely free, from small-capacity turbo motors to large-displacement naturally aspirated engines with a maximum output of 740bhp (520kW), while one 200kW (264bhp) electric motor is allowed which must be fitted to the front axle. Minimum weights for the engine (180kg), battery (70kg) and electric motor (50kg) are, according to the FIA, easily achievable, which will prevent manufacturers developing hugely expensive ultra-lightweight systems. Performance will also be controlled by fuel consumption limits which are designed to prevent expensive engine development.
The cars' minimum weight will be set at 1100kg – up from the originally envisaged 980kg – which will make the new hypercars 230kg heavier than the current LMP1 cars. They will also be larger, with a maximum length of 5000mm – 350mm up on the maximum of an LMP1 machine – while also being 100mm wider, too.
Further cost-capping measures will include a limit on the number of technical staff permitted to work on each team's two cars – a maximum of 40 – while there will also only be one tyre manufacturer who will provide a choice of three slick and two wet tyres.
Perhaps the most controversial element of the new rules will be a success ballast system which will add 0.5kg to each car for every championship point it earns, up to a maximum of 50kg. This success ballast will then be removed for the Le Mans 24 Hours which will act as the season finale. Whether the system will work well in practice remains to be seen.
Ultimately, the hope is that there will be a huge variety of marques represented, from major car companies to supercar start-ups, and for the first time in recent history it should also allow privateer teams to run competitive cars. Lap times are expected to be several seconds off the pace of the LMP1 cars, with a goal of a Le Mans qualifying time of around 3min 30sec, compared to Nakajima's 2018 qualifying time of 3min 15.3sec.
The new regulations are due to come into force from September 2020, so the first time the new cars will be seen at Le Mans will be at the 2021 race. We look forward to seeing which manufacturers will sign up to the series and hope that the hypercars can rekindle the glory days of the WEC.