Nissan 370Z
Not just a great looker, our 370Z is practical, too
Practicality isn't a very sexy subject. Mind you, neither is the weather, but it sure as hell makes a difference to your life, so I thought I'd scribble a few words on the subjects of keys and load space and the like.
The Zed has a sort of small pellet instead of a key. You just leave it in your pocket, then to unlock the car you simply press the button on either door or the boot. At the end of your journey you press one of the buttons to lock the car again. The advantage of this button system over some older keyless systems (where you only have to pull a door handle and the doors unlock) is that if you're the sort of person who worries about whether you left the cooker on when you're 30,000 feet in the air on the way to Corfu, you can check you really have locked the car by giving the handle a tug.
Inside, still with the pellet in your pocket, you simply press the starter button and the 370Z grumbles into life. Not having to use a key might seem like a trivial thing but, like getting water from a tap rather than a well, it's amazing how you get used to it.
The old 350Z used to have a huge strut brace across its boot but in the 370 this has been moved forward to just behind the seats, making the load space much more useable. Now you can fit as much as a bicycle in the back, which is not something most two-seater coupes could claim. Meanwhile, the 72-litre fuel tank beneath means that, although the Zed's 25mpg average isn't great, you can still get up to 400 miles between fills.
Just like any self-respecting 911 Carrera, the Zed also has a rear windscreen wiper, which isn't exciting but when I go outside in the morning and there's dew or meltwater on the rear screen I like having it. And in 'GT Pack' spec like this car, your life is made easier still by the addition of bi‑xenon headlights, cruise control, Bluetooth and heated door mirrors. Choose to spec the sat-nav rather than sucker a TomTom to the windscreen and you'll be pleased to hear that it takes you where you want to go by perfectly reasonable routes. Which is nice.
Partnership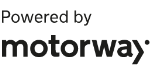 Need to sell your car?
Find your best offer from over 5,000+ dealers. It's that easy.
All this boring practicality and the Zed is still undoubtedly the best-looking car in the Evo Towers car park. It's like that weather forecaster you fancy.
Running Costs
| | |
| --- | --- |
| Date acquired | July 2009 |
| Total mileage | 7867 |
| Costs this month | £0 |
| Mileage this month | 1715 |
| MPG this month | 25.3 |