Nissan 370Z Nismo review and pictures
Still a lot more money than the standard Z, can the latest Nismo version justify the extra expense?
What is it?
There's no denying the Nissan 370Z is getting a bit long in the tooth, but this updated Nismo version serves as a timely reminder that a muscular front-engined, rear-drive coupe is a recipe with enduring appeal. It doesn't seem like that long since the first 370Z Nismo went on sale, but in true Japanese fashion it's already been subject to a number of detail design and engineering updates.
Technical highlights?
Nissan has addressed criticism that the original Nismo lacked compliance and refinement by revising the rear spring and damper rates and introducing new inner wheelarch liners and carpets to absorb road noise. These measures have achieved some level of success, but the car still lacks the refinement of a Golf GTI or BMW M235i. That's not necessarily a bad thing, but if you're used to more grown-up machinery the lack of isolation from road and mechanical noise will challenge you a little.
The heart of the 370Z Nismo remains its 3.7-litre V6. No different to the outgoing model's, and in all honesty little different from the regular Z's, that means peak power and torque outputs of 339bhp at 7400rpm and 274lb ft at 5200rpm respectively – up 16bhp and 400rpm, and 6lb ft at the same revs, compared with the non-Nismo 370Z.
Those are respectable figures, but the Z is a relatively chunky 1535kg, so the Nismo works with a power-to-weight ratio of 224bhp per ton. That's the same as an M235i and roughly halfway between a Cayman and a Cayman S. For context, the GT-R Nismo has around 50 per cent more horsepower to propel every kilo but asks for more than three times the money for the privilege.
What's it like to drive?
The Nismo Z only comes in coupe form with a six-speed manual, so there's no doubting its credentials as a pure drivers' car. This sets the tone for what is a very simple and transparent driving experience. The big V6 starts with the push of a button and settles into a lusty idle. It's not vocal in the contemporary, contrived sense. Indeed, it would benefit from being more exuberant, to live up to the expectation set by the extrovert styling.
Partnership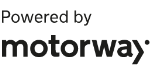 Need to sell your car?
Find your best offer from over 5,000+ dealers. It's that easy.
The control weights are reassuringly substantial, the ride no-nonsense firm but with enough low-speed compliance to suggest it'll work on real roads. There's a barrel-chested swagger to the way the Nismo Z goes about its business, with plenty of part-throttle response and urgency. The steering responds with encouraging immediacy: a roll of the wrists is all that's needed to peel into fast- and medium-speed corners. In the wet you're quickly mindful that the front-end responds more rapidly than the rear-end can support, but in the dry you can lean on the nose with greater conviction and trust in the available traction and inherent balance of the chassis.
Circumspection is prudent in the rain, but dry roads require a more robust approach. The ride is busy and the Z is constantly deflected off-course on bumpy roads, albeit only slightly, but if you're prepared to boss it around, the Nismo comes alive in entertaining fashion.
A standard limited-slip diff means it'll slide when provoked, but the diff could be faster to react: as it stands there's a delay between getting into the throttle, the diff locking and the tail beginning to slide. Consequently the transition between grip and slip feels like a clutch kick rather than being smoothly progressive. The Z therefore lacks delicacy and precision compared with a (slower) Toyota GT86 or a (classier) Cayman.
An area of disappointment is the 3.7 V6. Undeniably effective, yet never less than coarse, it feels and sounds reluctant to rev much beyond 6000rpm, even though the red line suggests you've got the best part of 2000rpm left to play with. Aurally there's little pleasure to be had from working it harder, but persevere and the rewards are there in terms of pace. The gearing is tall, but more playful than a Cayman's, and you have the option of an annoyingly sweet rev-match mode that activates a throttle-blip function (something Nissan pioneered). The motor might lack sparkle and an appetite for revs, but there's no doubt the Nismo Z ups its game when wrung-out.
How does it compare?
At a little short of £38k the Nismo Z is a big chunk more money than the car on which it's based, but the fact a standard Z represents great value compared with a GT86 distorts the picture slightly. The Nismo is also a couple of grand cheaper than a bum-basic Cayman and £11k less than an un-optioned Cayman S. If you're prepared to look beyond the coupe genre, the more rapid and infinitely more practical Golf R is £7k cheaper.
Anything else I need to know?
The Nismo's aero package has been tweaked (via a reshaped front bumper and smaller rear wing) to achieve greater overall downforce and a more even balance front to rear. Nissan goes so far as to claim the Nismo Z has more downforce than any sector rival.
Inside, the Z's cockpit is dominated by a pair of new Recaro seats. Trimmed in red and black leather and Alcantara, they are built around a shell structure rather than a tubular structure, so they're lighter and more rigid. Greater adjustment and increased support also makes them more comfortable.
The 370Z Nismo relies on you buying into its niche appeal. It looks the part, but it either needs sweeter, heavier under-bonnet ordnance or a more pliant, fluid chassis – preferably both – to commend it to a wider audience.
| | |
| --- | --- |
| Engine | V6, 3696cc |
| Power | 339bhp @ 7400rpm |
| Torque | 274lb ft @ 5200rpm |
| 0-62mph (claimed) | 5.2sec |
| Top speed (claimed) | 155mph (limited) |
| MPG (combined) | 26.6 |
| On sale | Now |