'Why roofless collectables tarnish the image of the cars that inspired them'
I cannot conceive of any moment where you wouldn't look like a complete pillock in any of them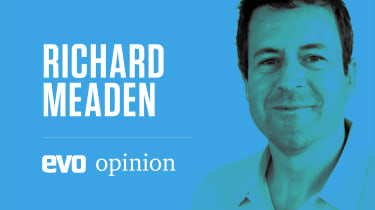 I don't know about you, but there are some cars I just don't get. Foremost amongst these is the roofless sports or supercar. There's been a rash of them lately, from Jaguar's Project 7 to McLaren's Elva. Not to mention Ferrari's SP1 and SP2 Monzas. 
Feel free to flame me, but I just don't know what they're all about. Never have and probably never will. It's certainly not a price thing – I've always felt the same unease about the more affordable efforts such as the Renault Sport Spider and Lotus 340R. Of these more modest examples the most laughable has to be the Smart Crossblade, which was just wrong on every conceivable level. And then there was the Mercedes SLR Stirling Moss.
Whatever the brand or the price tag I can't help but see these things as a barometer of the market and a sense check of those blessed with the means to indulge their four-wheeled whims. Perhaps I'm being harsh, but they just seem to be a clear indication that design departments have run out of ideas. I'll admit I'm about as far from the target customer as it's possible to get, but surely as someone who loves cars there should be something about these that appeals to me? Instead they irk me.
> Ferrari Monza SP2 and SP1: full details and ride review on the ultra-exclusive V12s
I know my purist automotive leanings often give me a somewhat harsh view of things, but it's the attempt to somehow connect these concoctions to some of the most beautiful competition cars of all time that winds me up the most. You might not be into '50s and '60s sports racing cars, but you surely can't deny a Jaguar C-type or D-type has breathtaking beauty and perfection of form. Likewise the countless Astons, Ferraris, Maseratis, Mercs and McLarens that raced and won at Le Mans, Mille Miglia, Targa Florio and, in the case of McLaren, the sensational Can-Am series. Their pedigrees couldn't be better, their authenticity and achievements beyond question.
It's wonderful that new roofless cars continue to inspire, but more often than not the end results seem so vulgar and vainglorious they debase the very cars they purport to pay homage to. Of course, my rant should be qualified saying these cars are almost always beyond the bounds of normal journalistic duties. Waved under the noses of collectors way before we ever get wind of them, these collector specials are invariably built in small numbers and sold out (for very large sums) before mere mortals even know they were for sale.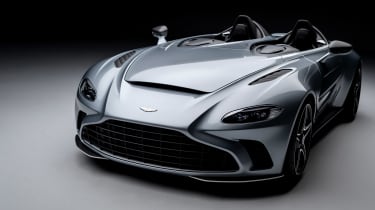 Even when viewed from afar it's clear some have a bit more about them than others. The Elva will undoubtedly be a monster, and wild fun to drive if the expressive, entertaining dynamics of the 600LT and 720S are anything to go by. Likewise the Monzas, which sound like banshees and must go like high-velocity bullets. It's just a shame they look like a pair of Kanye West's plimsolls.
Even if I do admit to harbouring nascent feelings of intrigue and sufficient curiosity to want to drive one, those thoughts are soon tainted by the belief that these things are really the worst kind of trinket. I have no doubt YouTube influencers will be drawn to them like flies around, well, you get the idea, but they are about as tasteful as a suite at a seven-star Dubai hotel and as useful as a chocolate teapot. The dealbreaker for me is I simply cannot conceive of any moment where you wouldn't look like a complete pillock driving any of them.
Weirdly, this intense dislike of such cars goes entirely against my liking for roadsters, which I seem to enjoy more and more with each passing year. There was a time when if asked to choose between coupe and convertible I would feel compelled to opt for the former out of some kind of misplaced manly pride. These days I find myself increasingly drawn to soft-tops. I'd definitely have a DB11 Volante over a coupe, and I think I'd take a 718 Spyder over a Cayman GT4. I wouldn't have a 991 Speedster over a GT3 RS, but at least the Speedster has a windscreen and vestigial roof.
> 2020 McLaren Elva – further details of next Ultimate Series supercar
This probably paints me as an arch hypocrite, but the way I see things there's a fundamental difference between a car that can be used in all weathers but offers greater enjoyment when the sun shines, and one which limits you to short journeys and sunny trackdays, or exposes you to the risk of sitting in a multi-million-pound bathtub if you get caught by inclement weather. It's not even as though being smashed in the face by the slipstream is much fun.
While there will be few of these cars that are driven, I bet even these are only used while the kudos and novelty of a new toy is strongest. After which they'll languish in air-conditioned garages like the carefully curated contents of wine cellars and whiskey casks no one drinks. Each to their own, but when a car is destined to spend its life covering more miles in covered transporters than under its own power you surely have to question the point.