'Driving a new Ferrari on those glorious roads was to feel like we had been given the keys to a kingdom'
Our passion for the thrill of driving owes so much to the thrill of Italy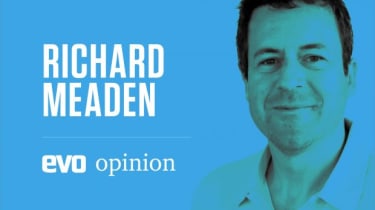 When giving the backstory to taking his favourite image of a 550 Maranello for our 'Life Through A Lens: The Italian Jobs' feature, Gus Gregory touches upon the magic of working in Italy. In talking to him for that quote I was reminded of what a huge part Italy has played in both our lives, and in the success of this magazine. For a golden period Gus and I would be in Italy at least once a month, sometimes to attend press launches (either as invitee or covert interlopers parked round the corner in a rival car), but often for drive stories I'd arranged.
If we travelled by plane these trips would tend to follow the same routine: a horrendously early flight to Bologna Guglielmo Marconi Airport (which is actually on the outskirts of Bologna), or if we couldn't slip a couple of BA tickets by Harry Metcalfe's hawk-eyed scrutiny, a Ryanair flight to Bologna Forlì, 60 miles from the city. To be honest, it didn't really matter. We were heading to Italy to shoot something fast and exotic, so life was good. Naturally enough, Ferrari often formed the basis of these missions, but we would also be regular visitors to Maserati, Lamborghini and Pagani. Wherever we went we could expect a warm welcome, but we also knew the car probably wouldn't be ready, or there would be some confusion over our arrival date, or perhaps a paperwork issue. It would all come good in the end, but only after a bit of arm-flailing and a PR representative shouting 'Dai! Dai!' at somebody (or possibly nobody) down their mobile phone. I've never learned to speak Italian, but loitering in assorted supercar factory reception areas waiting for cars soon taught me that 'dieci minuti' actually means at least three quarters of an hour…
> €5m Pagani Imola revealed with 815bhp twin-turbocharged V12
My first visit to Lamborghini predates evo, but only by a few years, when I went to drive the Diablo VT Roadster. These were the pre-Audi days and the factory was just as I imagined, with its distinctive 1960s architecture and quaint production lines that looked much like the black and white archive images I'd seen of Espadas and Countaches in the books and magazines I devoured as a kid. The car was epic, if somewhat unwieldy, but the best part by far was being shown around it by legendary test driver Valentino Balboni. Some years later I would spend the day with him in a Miura SV, hooning through the Apennine Mountains. Even as I type that statement it still seems like it must have been a dream.
Those roads, in particular the Futa and Raticosa passes, became our playground. Countless times Gus and I would grab a car from Maranello or Sant'Agata and absolutely gun it for 70 miles down the A1 autostrada, knowing that although we were burning precious time getting there, we would be in a driver's and photographer's paradise once we arrived. Inevitably we would spend too long up in the hills and have to drive back at speeds more suited to Moss and Jenks in the '55 Mille Miglia to make our flight home or get to the Ristorante Bounty in San Cesario sul Panaro before it closed to guzzle a cold Peroni and the world's thinnest pizza diavola.
Gus describes those times as the days when we were kings. Not out of arrogance, but because to drive a brand new Lamborghini or Ferrari on those glorious, deserted roads was to feel like we had been given the keys to a kingdom. Our job was to bring back the best images and experiences so we might share them with you.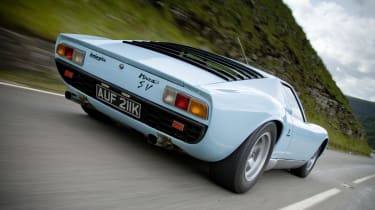 Back then we were just as likely to drive out to Italy as we were to fly. I know we're all experiencing wanderlust right now, but just thinking about driving to Italy fills me with joy. All continental road trips have an occasion to them, but few hold more fond memories than the run down through France, up and over the St Gotthard Pass, before charging down towards the Italian Lakes and spearing across the fertile, crop-laden plains of Reggio Emilia to Supercar Valley.
Of these glory days three trips stand out. The first was in a Jaguar XKR (evo 014), three-up (myself, Gus and friend of evo John Hayman) with all Gus's camera gear and no room for spare clothes. We drove there on Friday afternoon, arrived at the Maserati factory at 6am Saturday, grabbed a couple of hours' sleep before taking a 3200GT away to conduct a twin test, returned it to the factory late that afternoon and then drove straight back to the UK in one hit.
The second is driving to Maranello in a Viper GTS. Again on a Friday, again non-stop, this time accompanied by photographer Andy Morgan. For reasons best known to myself, I drove the whole way, experiencing fatigue-induced Hunter S Thompson-style hallucinations along the way. It was worth it to join the rest of the evo team on 'The Devil's Playground' supercars test for issue 022.
And the third? Driving to Tuscany and Umbria via Lake Como for my honeymoon. All of which goes to prove if you have a drop of petrol in your veins then it figures you also have Italy in your heart.