Lotus Exige S vs C63 Black, M3 GTS, 911 GT3 RS 4.0 and Nissan GT-R Track Pack - The verdict: Lotus Exige S vs C63 Black, M3 GTS, 911 GT3 RS 4.0 and Nissan GT-R Track Pack
After driving on every kind of road in all types of weather, what is the verdict on the Exige S?
We watch the ominous black clouds roll in one final time and, as the rain starts to fall hard, it feels like Mother Nature is telling us to go home before over-exuberance claims a splitter, wing or worse on this incredible circuit. Besides, after three days of driving on every type of road in every kind of weather, on the wide expanses of the GP track and on the ruinously narrow, ragged Nordschleife, we feel we know these cars inside-out.
I'm in the GT-R for the final leg of the journey back to the UK, and as it carves through the standing water it feels good. This is a truly remarkable car. Okay, so it can't defy the laws of physics on the GP track, where it feels a little heavy, but on the road it's an incredible thrill and on the old circuit this Track Pack edition is startlingly effective and a huge amount of fun to boot. And yet in this remarkable group it doesn't trouble the top spot. For all its performance, grip and adjustability, it just lacks the raw feedback and endless challenge of the best. I'm definitely not one of those who consider the GT-R to be some sort of clinical speed generator – it has character in spades – but against cars as lightweight and single-minded as some of those gathered here, the mighty coupe struggles to feel quite as special.
It edges the C63 AMG Black, though – a car that disappointed more than any other here, which is to say hardly at all. There's no question it's a terrifically desirable car and its thunderous engine and appetite for oversteer (at least in the wet) is highly amusing. But… well, it just isn't as fiery as the old CLK63, nor as controlled at speed as the others. More than that, its heft was exposed by some freakishly fit opposition. There's no hiding from 1710kg on roads as tough as these, and where the BMW, Porsche and Lotus jinked, darted and gripped, the big Merc felt like it was flattering to deceive – pointy and edgy but not actually agile enough to back up the attitude. Barker has it ahead of the GT-R, but Wallace, Catchpole and I all have it dead last. I doubt a car this good has ever come last in an evo group test before.
Partnership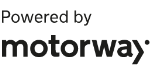 Need to sell your car?
Find your best offer from over 5,000+ dealers. It's that easy.
So that's two heavyweight scalps for our lightweight hero. The Exige S shocked us with its performance, delighted us with its steering and sweet balance and made us genuinely excited about what might lie ahead for Lotus if only it can find the stability and investment it deserves. It's the most exciting Lotus we've driven since the 2-Eleven and obviously a much more relevant package. It feels special, it looks stunning, sounds like a racer and goes like one too. If there's a moral victor here, then it's the car from Hethel.
In truth the M3 GTS and GT3 RS 4.0 finally overwhelmed the Exige S. They are cars of spectacular ability, honed until any trace of compromise is eradicated and with drivetrains that probably cost more to develop than Lotus has spent in the past 20 years on its entire model line-up. The GTS is the greatest M-car there's ever been in terms of sheer focus and ability, the RS the best 911 road car yet made. But they are, of course, more than twice the price of the Exige. Head and heart both say that the RS 4.0 is the best car here. Maybe the best car anywhere.
What might beat it? Well, on current form you'd have to say not the 991 any time soon. The 4.0 makes the newest 911 feel ordinary and confused, more luxury coupe than sports car for people who value feel and precision above all. No, if you're looking for purity of purpose, an understanding of what makes a drivers' car alive with feel and intent, from a company that has rediscovered its edge, then perhaps it's the next Lotus Esprit that could really hit the spot. Let's hope that one day soon we get to find out. It would be only right and fitting that the Exige S bridges the gap between old and new, sets the dynamic template for a bright future and is as successful as it is brilliant. Now please open your wallets and fight the good fight… Lotus needs you.
THANK YOU: This feature wouldn't have been possible without the co-operation of Nürburgring Automotive GmbH and the Lindner Group. Find out more about tourist driving days, upcoming races and experiences on the Nordschleife and GP circuit at www.nuerburgring.de. The Lindner Group has two hotels in Nürburg and also offers self-catering holiday homes nearby – visit www.lindner.de for more info