Porsche 964 RS
Richard Meaden drives his 964 RS all the way to Paris to meet its descendant, the 997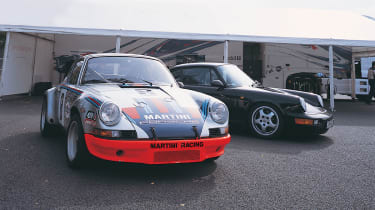 I can't seem to stop driving the RS at the moment. Sure, the prospect of wintery weather brings added impetus, as I don't want to take it out once the roads have been gritted/salted, but for now I'm content to exploit the mild weather.
Porsche's special preview passenger ride event for the new 997 GT3 RS (evo 098) was a case in point. We were offered the chance to travel to Paris on the Eurostar train and be collected from the station. We were even offered a Porsche press car to drive there from the UK. Instead I politely declined both, as it seemed the perfect excuse to get the 964 out for another European adventure.
I was a bit worried about how we were going to squash all of Gus Gregory's camera equipment into the car, but with a bit of pushing and pulling we managed to get his bags behind the seats and through the roll-cage. The 964 might be ruthlessly track-focused, but it doesn't detract from what is an extremely useable car.
On arrival at the CERAM test facility we parked discreetly, to avoid messing up Porsche's carefully orchestrated plans. Having walked across the tarmac apron to say hello to the PR team and to admire some of the new and old RSs on display, I spotted a tall, slim chap looking at my car with a Porsche technician.
Worried I'd parked in the wrong place, I started wandering back, only to discover that the tall, slim chap was none other than Walter Röhrl! During a lengthy chat, it transpired that he had just bought an RS exactly the same as mine, as a kind of semi-retirement present to himself. Apparently he'd been looking for the 'right one' for years, and reckons we've just snuck in before the prices get silly. It's great to see him so enthusiastic and animated about a model I'm fortunate enough to own.
Partnership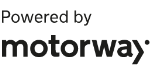 Need to sell your car?
Find your best offer from over 5,000+ dealers. It's that easy.
After the recent trip to the Ring and the daytrip to Paris, the RS looks like it needs some fresh tyres, not to mention the brake-wear sensor looking at. The pads are fine, but the warning light has come on. It's a common niggle, apparently, so hopefully it'll be sorted easily.
It'll certainly take more than a flaky warning light to wipe the smile off my face. After all, if a black 964 is good enough for 'Mr 911', then it's certainly good enough for me.
Find used Porsche 964's for sale on the Classic and Performance Car site here.
Running Costs
| | |
| --- | --- |
| Date acquired | July 2006 |
| Total mileage | 58,493 |
| Costs this month | £0 |
| Mileage this month | 2,471 |
| MPG this month | 24.3mpg |