Porsche Taycan review – ride and handling
There's impressive depth to the chassis and engineering. It feels uncannily Porsche-like
Initial impressions are extremely good. The seating position is low, the steering wheel comes straight out towards you, and the scuttle is low, with the front arches peeking up just like they do in a 911. That initial turn of the steering wheel is also familiar, Porsche's exhaustive work to perfect the electro-mechanical steering rack on its sports models yielding excellent results here.
Other inputs are initially recognisably 'Porsche' in feel, too, with weight to the pedals and a resolute firmness to the damping that immediately makes the Taycan feel very different to a Tesla Model S.
But it's not as quiet as you would perhaps expect an electric car to be. There's noticeable wind noise from the mirrors and around the frameless doors, and the tyre roar is on par with a 997 Turbo, especially on the 21-inch wheels that you'll want to specify.
What you don't notice, and where the Taycan lays down its marker as a very different approach to driving, is the effortless momentum achieved when driving through a town, on a motorway and even along a more interesting section of road. The way in which it delivers its power and torque is borderline undetectable, speed building with no real effort or input required from the driver. With the naff sport sound generator turned off you're hard pushed to know if you're travelling at 40mph or double that speed. Find yourself on a long drive, set the cruise to your prefered speed and as a driver you're nearly as removed from the process of driving as any passengers. Little wonder that those who find driving a bore and a chore enjoy the detachment offered by the EV driving experience.
But a Porsche must deliver a driver experience above and beyond the accepted norm, and to a high degree the Taycan offers just that. Its ride and body control are on another level compared to a Panamera, let alone a Tesla Model S. There's a tautness to the ride and a level of damping from the PASM chassis that does an admirable job of masking the Taycan's weight, allowing it to flow with an unexpected precision.
Away from the headline acceleration figures the Taycan feels so much more than a point and squirt performance car. You sense there's an inherent dynamic level within it that is above that of any other electric car on sale. The steering is too heavy, no matter the scenario, but it's remarkably accurate, if lacking in any detailed feedback, and you sense there's a strong dynamic car within the Taycan's DNA.
Partnership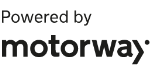 Need to sell your car?
Find your best offer from over 5,000+ dealers. It's that easy.
But. No matter how much finesse and precision Porsche has been able to engineer into the Taycan, it just can't escape the impact 2.3 tons of mass has in a sports car at your disposal, especially in top-tier Turbo S form. The rate of acceleration is so intense, so unrelenting, that you're quickly headbutting speeds that would have a Lamborghini Huracán scratching its head – until you need to stop or steer. Even the Turbo S's 420mm carbon-ceramic discs and ten-piston calipers can't quite keep up with the sheer momentum at play. On anything but smooth, predictable surfaces the lateral grip also falters, making the Taycan Turbo S almost feel overpowered like an old-school American muscle car.
Of course, to reach this point you have to be travelling at quite astonishing speeds, but the Turbo S reaches them so easily, it's almost impossible not to reach the limits of the brakes and chassis with worrying ease. Provoke the Taycan, however, and there is an undeniably enjoyable balance to exploit, especially in low-grip situations. Add in the electric motor's instant response, and it has an almost Lancer Evo-like playfulness exaggerated by Porsche's torque vectoring and the over-powered rear axle. It really is possible to make the Taycan dance for its supper.