Renault Clio Trophy
Harry Metcalfe's four-year-old Renault Clio Trophy is still earning its keep - in the hands of his 13-year-old son
My Clio Trophy last appeared in evo when I was running a Clio 197 as my main long-term car, and it proved a constant irritant to Renault at the time as I thought the older car was so much more enjoyable to drive than the new one. That's also why the Trophy is still around some two years later, as I'm sure that it, and the Clio 182 on which it is based, will go on to be all-time greats, much in the same way the Peugeot 205 GTI has proved to be. So this one's a keeper.
At the moment the Trophy is earning its keep by being the car my 13-year-old son, Charlie, uses when we go along to events organised by the Under 17 Car Club. The idea of this unique club is to prepare youngsters for driving on the public road by teaching them how to drive safely at private venues. Kids have to be 13 before they are allowed to join, but if you fancy giving it a go it's best to get registered as early as possible as there's quite a waiting list. Visit www.u17cc.org for more details.
While Charlie thought the Zonda would be the perfect car to learn to drive in, I reckoned the Trophy might be better to start off with. Small dimensions, good visibility, a beefy engine (so less chance of stalling) and four seats (a club requirement when starting out) seemed to make it the perfect choice. Others seemed to have had the same idea as there were plenty of hot hatches present, although one dad (an evo reader) got accused of child cruelty for bringing along his new, left-hand-drive Ford Mustang for his petite 13-year-old daughter to have her first driving experience in!
The first meet is all about getting your Grade 5 certificate. To pass you need to show an instructor that you can adjust the mirrors and set up your driving position correctly, then prove that you have good clutch control, can change gear and can do an emergency stop. It's very peculiar driving to a venue and then handing your car over to your 13-year-old son for the rest of the day. They soon pick it up, though, and most of the kids were reverse parking by the end of the day.
Partnership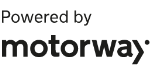 Need to sell your car?
Find your best offer from over 5,000+ dealers. It's that easy.
The Clio worked fine at the first event, but driving to the following meet (held at Castle Combe) the Trophy felt wrong, corkscrewing at the front over bumps and not its usual, dynamic self. It was obvious the front dampers weren't right, the one on the drivers' side in particular not working as it should. It didn't stop us driving on the day, but it was annoying all the same.
Back home I checked the excellent www.cliotrophy.co.uk forum and, sure enough, other owners were suffering the same sudden front damper failure. Now, on the Trophy all the dampers are ultra-trick Sachs motorsport items, and while they work well, the downside is their eye-watering cost – a new front damper from Renault costs a ludicrous £1265! However, the upside of them being proper motorsport dampers is that they're designed to be rebuilt rather than binned when they fail. The main UK service centre for Sachs is BG Motorsport Ltd (01327 855200), based at Silverstone, so all I had to do was remove the dampers from the car and drop them off to be overhauled.
Thankfully the Trophy's suspension struts are easy to remove – not much harder than changing a wheel – and I soon discovered what was wrong: the offside front damper had lost its gas, while the nearside one was showing a slight oil leak. These trick dampers may give the Trophy its acclaimed handling qualities, but it seems the seals on the separate oil/gas reservoirs aren't very good at keeping road grime and especially salt out of the working parts. I'll report back on how the rebuild goes next month.
Running Costs
| | |
| --- | --- |
| Date acquired | November 2005 |
| Total mileage | 16,850 |
| Costs this month | £0 |
| Mileage this month | 521 |
| MPG this month | 33.0 |