BMW 3-series review – does it still reward the keen driver?
The 3-series majors on refinement and cutting-edge technology but still offers a rewarding, if not overly sporting, drive
It's hard to believe the 3-series is about to celebrate its 45th birthday but the recipe that made it such as success for BMW back in 1975 when the first generation was launched still stands today. Entertaining manners, strong engines, good build quality and a premium image that shows no sign of being significantly diluted even when the 3-series is now such as ubiquitous part of the motoring landscape. 
Now in its seventh incarnation the 3-series is up against tougher opposition than ever. Arch rivals in the form of the Mercedes C-Class and the Audi A4 keep raising the bar and while the previous generation 3-series was a decent premium exec it had begun to slip behind its rivals in certain areas. Its interior was lagging behind while big steps in refinement from the opposition saw BMW having to play catch up.
> Mercedes-Benz C-class review - Can it take on the mighty 3-series?
The biggest question mark though, was whether BMW would be able to manage this without losing its sporting slant that's characterised the 3-series for the past 45 years. In the most part it's succeeded. Thanks to a stiffer body (by up to 50 per cent in some areas), new damper technology and enhanced soundproofing measures the additional refinement box has been ticked. A thoroughly revised interior packed full of tech from the 5-series ensures the 3-series no longer looks like second best inside when compared to its German rivals.
The engine line up has been slightly slimmed down from the previous generation but there's still a range of 2-litre diesels and petrols, a 3-litre diesel and a soon to arrive M Performance model, the M340i xDrive, along with the de rigueur plug-in hybrid, the 330e. Even the slowest diesel will crack 0-62mph in less than eight and a half seconds while the quickest diesel, the 330d xDrive manages the same task in 5.1sec.
Partnership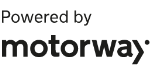 Need to sell your car?
Find your best offer from over 5,000+ dealers. It's that easy.
While the 330d's engine is exceptional both in terms of output and refinement (it even sounds good) the two other diesels also deliver the goods but without being particularly stimulating. Enhanced soundproofing over the older 3-series means they're more or less inaudible unless extended. A 0-62mph time for the 320d of around seven seconds (depending on gearbox, and or whether xDrive has been specified) is plenty quick enough, too. 
The three petrol models (320i, 330i and M340i xDrive) should, in theory, be more likely to stir the soul. The 320i and 330i share the same 2-litre turbocharged 'four and while they're quick enough (the 330i dips under the six-second barrier for the 0-62mph sprint) they're not hugely engaging units, with a somewhat flat and uninspiring soundtrack. The M340i is the only petrol six-cylinder and a brief drive in a pre-production model suggests it's hugely potent – nigh-on M3 levels of performance – while sounding the part, too.
While perhaps the 3-series' engine line up isn't as inspiring as it used to be the good news is that its chassis can still entertain, exhibiting the sort of confidence-inspiring balance that's missing for many rivals. It's a little dependent on specification though – SE and Sport models are entertaining if a little ragged at the limit while M Sport versions are considerably stiffer and corner more enthusiastically. The best compromise is to be found by opting for the M Sport Plus package which adds adaptive dampers. 
BMW 3-series: in detail
Prices, specs and rivals
Entry-level spec is SE and in this guise you'll need £32,565 for a 320i, just £10 more for a 318d and £33,725 for a 320d SE, or £36,925 if you want xDrive all-wheel drive. The 330e SE starts at £37,875. The base SE spec is only available on these four models; a Sport model costs £1400 more and an M Sport is £2900 over an SE.
You do get a fair bit more kit for your money though, with Sport models gaining leather upholstery, heated sport seats 18-inch alloys, and oddly, a larger fuel tank. Opting for the M Sport brings the usual BMW set of upgrades, an M aero kit and different alloys, M Sport suspension and BMW's new Live Cockpit Professional with its fancy new digital instrumentation.
If you're after more performance from your 3 Series the 330i Sport costs £37,785 with the 330d breaking the £40k barrier at £40,065. An additional £1500 will see you in an M Sport. Until the range-topping M340i xDrive arrives the most expensive 3-series is the 330d xDrive M Sport at £43,065.
For most buyers the choice of junior exec will be between the 3-series and its two closest rivals, the Audi A4 and the Mercedes-Benz C-class. In their latest incarnations both are worthy rivals that offer similar pricing and performance but the 3-series has caught up where it was lacking before, mainly in terms of refinement and interior design and technology. While the 3-series' driving experience may have been slightly diluted it's still a better steer than these rivals.
But while the 3-series might have retained its crown as the best German compact exec to drive it's worth considering what the Italians have to offer, specifically the Alfa Romeo Giulia. The Giulia Veloce squares up pretty closely to the 330i and while it doesn't offer the full Quadrifoglio experience it is a pretty brisk performer and with sharp, direct steering and a sweet chassis it does offer an excellent drive.