Subaru Impreza WRX
The Impreza needed time to work its charm on Peter Tomalin
Never really thought of an Impreza as a Golf GTI rival, but that's exactly what it's become in its new, five-door hatchback form. At a whisker under 20 grand, the new WRX is pitched squarely at not only the default hot hatch, but also the Mégane R26, Focus ST and Astra VXR. It's a big ask, but the WRX was a crackingly good car in its previous life, and at this price it looks a genuinely tempting if slightly leftfield alternative.
Problem is, road testers have been at best fairly lukewarm about the new WRX so far. And while only 1000 examples are destined for the UK, it still has to make its mark. If it's a duffer it could seriously dent Subaru's standing among petrolheads. Critically, to compete with the Golf it has to offer something unique and dynamic as an ownership proposition. Over the next few months we'll find out if it does.
BP57 HVL arrived at evo HQ on January 25 with just 150 miles on the clock. First impressions? The Satin White Pearl paint, plastic 'chrome' on the grille and tailgate and fussy LED lights aren't to my taste. The 17in multi-spoked alloys are fine – though the optional 18s would make it look slightly less under-tyred – but the anonymous body shape could have come from any one of half a dozen Far Eastern brands. And whoever sanctioned van-size door mirrors on a sports hatch should be asked to clear their desk immediately.
Inside is better. Where the old Impreza's cabin was generic late-'80s Japanese, this one's more late-'90s Ford Focus, but at least they've made an effort. The gunmetal trim looks smart, the instruments glow red and they also do that flick-round-the-dial thing on start-up, which is neat. There's no satnav, but open the central cubby and – yes! – there's that little headphone socket and the letters AUX which mean I can plug my iPod in. The sound's not bad either. Things are looking up.
Partnership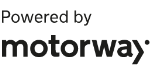 Need to sell your car?
Find your best offer from over 5,000+ dealers. It's that easy.
The driving position's OK, the seats reasonably well-bolstered, though lacking adjustable lumbar support. There aren't many buttons to toy with – no adjustable diffs or toggling between engine maps the way you can in big-brother STI – just one button with a symbol of a skidding car indicating stability control, or in Subarese, Vehicle Dynamics Control. Other standard kit? Xenons, air con, headlamp washers, cruise, CD/MP3 with ten speakers and steering wheel controls… apart from satnav there's nothing I'm going to miss.
What I'm really hoping for is a driving experience that takes all the great bits of the old WRX – the beautifully judged ride/handling balance, the torque-laden, uniquely characterful engine – and builds on them. Within 500 yards of my first drive home, that hope is seriously dented. When I turn in to the first corner the nose feels soft and slow to react. When it does start to tuck in, there's virtually no feel from the road, no sense of connection between steering rack and tyres and tarmac. Several weeks on, I'm still feeling underwhelmed by the WRX's chassis. The ride's consistently terrific, and traction out of corners is great whether the tarmac's dry, damp or streaming wet. But the dearth of feedback, exaggerated roll and predisposition to understeer are a disappointment.
The WRX's saving grace is the 2.5-litre flat-four. Initially, it seemed to run out of puff when it had nothing to 'push' against in the higher rev-range. It felt almost like its breathing was constricted, with a slight flat-spot between about 4250 and 4750. But soon after the 1000-mile service it began to gain an extra layer of muscle. By 1500 miles it was feeling a whole lot fitter, like all 227bhp and 236lb ft of torque were coming to the party. That old Scooby wallop was back. It even seems to be sounding more like the throbbly 2-litre of old.
So it's still got a shot of character, it's comfortable and it should prove reliable and painless to live with. It looks heaps better, too, with a bit of dirt on its flanks. And it's quick. In fact we reckon it's significantly quicker than Subaru's claims. 0-60 in 6.4sec feels about right, but a top speed of 130mph? Even with just a few hundred miles on the clock, ours hit 136mph at Bruntingthorpe. Now that it finally feels like a turbo'd Subaru, 140 should be on. The WRX needs that sort of boost to its credibility. As someone once said, every little helps.
Running Costs
| | |
| --- | --- |
| Date acquired | January 2008 |
| Total mileage | 2450 |
| Costs this month | £117.72 (service) |
| Mileage this month | 1475 |
| MPG this month | 25.2 |