New 2018 Toyota Supra review – has Toyota built a Porsche Cayman beater?
Toyota's joint venture with BMW has resulted in the return of the Supra name and a cracking sports car
The new Toyota Supra may not have been fully revealed yet and Gazoo Racing – who have been responsible for its development – still haven't quite finished it, but online order books for the new front-engined rear-wheel drive coupe are already open and the production cars will be ready to drive next May.
We'll need to wait until the Detroit Motor Show in January to see the new car without its natty camouflage wrap, but we've already had a taste of what the new Supra might be like to drive. With only some final calibration adjustments still left to be done, Toyota granted us access to a development prototype to drive on road and track for an hour or two. 
> Click here for our review of the BMW M2
Technical highlights
A brief recap on the Toyota Supra project. It's a joint venture with BMW that has seen the Bavarians show their hand early in the shape of the new Z4 roadster. You will have spotted the Supra is a coupe, just like the four Supra generations that have gone before, but the differences to its Z4 cousin run much deeper.
Toyota and BMW might have worked together to get the project off the ground - sports car sales levels mean mass market manufacturers have less of an appetite to go it alone with such cars - but the intention was always to decide on what kind of car each brand wanted to make first, then work together to see which components each firm had in its locker that were most suited to reach the desired results both were after. This is no Subaru BRZ/Toyota GT86 re-run. 
To this end the new Toyota Supra is fitted with its own specification of springs and active dampers with three settings (Normal, Sport and Sport +), an electronic diff, Brembo brakes and Michelin Pilot Sport tyres fitted to 19-inch wheels. The anti-roll bar is a complicated affair, but necessary to dial out the high-speed understeer a conventional ARB resulted in. 
Partnership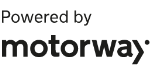 Need to sell your car?
Find your best offer from over 5,000+ dealers. It's that easy.
The steel and aluminium shell is stiffer than that of the carbon Lexus LFA, and the centre of gravity is lower than that of a GT86. At this stage Toyota isn't confirming specifics, but expect the Supra to weigh under 1500kg.
Engine, transmission and 0-60mph time 
The BMW supplied B58 turbocharged 3-litre straight-six retains all the same mechanical hardware as you would find in a 340/440i paired with the same eight-speed automatic gearbox sourced from ZF. However, Gazoo, under the stewardship of Tetsuya Tada, has spent a not inconsiderable amount time devoted to mapping both components to achieve the sports car feel it was after. 
Power and torque figures are, like the finished design, being kept under wraps until Detroit. However, BMW has confirmed that's new Z4 with the same engine will produce 335bhp between 5000-6500rpm and 369lb ft from 1600rpm. BMW is also quoting 4.5-second 0-62mph time, but expect the lighter Supra to be closer to four seconds with a 165+mph top speed. You can also expect a Nürburgring lap time to accompany those figures nearer to the Supra's official launch.
What's it like to drive?
Oh it's good. Very good. The straight-six will sound a little muted for some on start-up (Jaguar F type drivers most likely, although interestingly that's one car Gazoo didn't benchmark the Supra against), but it's got a muscular delivery and, for a six-pot, it revs with a serious attitude. It piles on the power with the athleticism of a rev-hungry four-pot without any of the coarseness. 
The eight-speed auto keeps up with the action, the shifts are quick in Drive or if you use the paddles (these need to be bigger, please Tada-san) and it will hold a gear rather than changing up if you are running in either of the Sport modes. 
But it's the balance of the chassis that fuels your enthusiasm. There's the right amount of roll and pitch for you to work with rather than against, the steering gets the nose into the corner in a single sweep with none of the constant steering corrections electric systems often require as you hunt around for feel. 
On tight roads it's a precise machine, more composed than the hyperactive GT86 and it really maximizes on its 50:50 weight distribution and near perfect wheelbase-length-to-track-width ratio. And it's deceptively quick. It builds serious speed on remarkably short straights and maintains the pace through the really quick stuff, installing huge confidence in the driver who can thrive on its balance and precision, working with the car and at no point fighting it.
Where the Supra showed a mix of GT and sport car credentials out on the road, on the Jarma GP circuit it's a pure sports car. In the braking zones the Brembos pull you up lap after lap without a hint of a grumble. In the slower, tighter second gear turns that linear steering that showed such directness and smoothness on the road is still there. It guides the nose to the apex and locks on with serious intent.
Feed in the power and unwind the lock as you exit and the Supra flows across the circuit with real finesse. Always working with and for the driver, never throwing up any surprises. Through high-speed directional changes it darts from point-to-point without hesitation. It feels Porsche precise, as engaging as Alpine's A110 and, crucially, the Toyota Supra is a genuine thrill. 
Price and Rivals
Toyota will confirm the Supra's price at the Detroit motor show, but don't expect much change from £50,000. As for rivals, you only need to take a look at the cars Toyota sourced to benchmark the Supra against: Alpine A110, Porsche 718 Cayman GTS, Audi TT RS, Mustang GT V8 and BMW's M2. Quite a cast list and when we gather a production Supra with the aforementioned it promises to be quite the show.