Vauxhall VXR8 GTS-R review
Holden, once a giant of performance cars in Australia, is no more. We pay our respects with one final drive in its ultimate export to the UK: the 587bhp Vauxhall VXR8 GTS-R
Oh god. Another one. Another piece about the death of a car that represents the love that dare not speak its name. The love of noise and engines greedy for fuel, of power that feels sumptuous, laced with a hint of savagery. Simply the love of a big, straightforward, overly powerful and gratuitously entertaining machine. Only this tale is worse. Much worse. It's the tale of an entire company disappearing. Holden is dead.
I know what you're thinking. Who cares, right? Unless you're reading this magazine in Australia the passing of Holden will have little to no effect on you whatsoever. GM is getting out of what it describes as the 'highly fragmented right-hand-drive market' and concentrating instead on the US, China, Mexico and South America, so it seems only natural that Holden should go quietly into the night. However, there's more going on here. GM is ditching a company that has been supported by millions of Australian tax dollars. Meanwhile Holden's recent turmoil, sparked by currency fluctuations, GM's lack of investment and clumsy rebadging efforts, suggests that the endless push for globalisation – in a time when the bespoke, the authentic (insert puking emoji) and products with a strong sense of identity and character are evermore sought after – might be the thing that kills huge car companies bit by agonising bit. Simply put, Australians didn't want Holdens that didn't seem even remotely Australian anymore.
> W205 Mercedes-AMG C63 S saloon (2015-2022) review
Annoyingly, us Brits didn't really want Vauxhall VXR8s that weren't really Vauxhalls either. Or if we did, the thought of ploughing huge sums of money into a thirsty Aussie muscle car was such a barrier to entry that the initial Monaro coupes and then the Commodore-based VXR8 saloons were always going to be a niche proposition. They sold in dribs and drabs from 2004 to 2017, but here at evo we always loved their infectious character, insistent heavy metal performance and surprising poise. Whereas US performance cars often feel woefully out of their depth on European roads, the brawny VXR8s displayed dynamics that really could stand toe to toe with M3s or M5s or whatever else we threw at them. A different flavour, certainly, but not a world away. I feel I should make a Vegemite/Marmite joke here, but won't insult you or demean myself in such a manner.
Partnership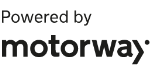 Need to sell your car?
Find your best offer from over 5,000+ dealers. It's that easy.
Of course, you could argue that Holden died the day that it stopped production of the V8-powered, rear-drive Commodore in Elizabeth, Australia, back in 2017. After producing 7.6 million cars in Australia and at one point accounting for over 50 per cent of the entire domestic market, the story of Holden really had unravelled. Car production in Australia was finished. Even a seemingly clever plan to sell the Commodore as the Pontiac G8 and later the Chevy SS in the US couldn't stop the rot. And with no more rear-drive V8-powered Holdens there were to be no more performance variants built by its official tuning and motorsport partner Holden Special Vehicles.
Typically, HSV went out in style with a limited run of 300 units of the brilliantly named HSV GTSR W1, a 636bhp monster powered by the LS9 6.2-litre supercharged V8 seen in the last generation of the Corvette ZR1, accompanied by a unique six-speed 'box and more extreme chassis tuning with fixed-rate dampers (replacing Magnetic Ride Control). Vauxhall wanted to mark the passing of the legendary Commodore and HSV models too, bringing 15 of the still nutty but not quite as extreme GTSR variant here to the UK. It made do with the LSA 6.2-litre supercharged V8 with 'just' 587bhp and 546lb ft. Back in 2017 the VXR8 GTS-R, as it was rebadged, was priced at £74,500.
Even in Nuclear Eucalyptus Green (I'm not sure that's the official colour designation), the GTS-R doesn't look like a car costing £74,500. And it certainly doesn't feel like one when you settle down into the squishy seats. Instinctively you'll fumble for the electric controls to lower the base right down, but it's no good. You really do sit that high. The steering wheel is huge too, which seems at odds with the Alcantara grip. Look just beyond it, though, and there's immediately plenty to smile about. The rev counter goes to eight and the speedo reads to 180mph. Press the big starter button to the left of the wheel and the LSA booms triumphantly and then recedes ever so slightly to a deep, ribcage-rattling beat. It's not enough to part the clouds on a truly miserable day, but I swear the temperature clicks up at least a couple of degrees.
It feels good to sense the GTS-R gradually limber up as water vapour swirls in the rear-view mirror. The short-throw, stiffly sprung six-speed manual 'box has just the right heft, the fat tyres seem to skate across the surface at first but then slowly soften to meld with the road, and with every passing mile you're freed to taste a few more revs and break into the vast reserves of power. This is a big car and at 1880kg it's no lightweight, but there's something highly intuitive about the way it rides the bumps, about the way the steering response is so nicely in tune with the car's reflexes. The very newest supersaloons have become machines that require real acclimatisation thanks to the adoption of active anti-roll systems, four-wheel drive and rear-wheel steering; by comparison, the GTS-R feels completely honest and utterly faithful. Plus, it summons quite remarkable traction considering the standing water and ever-present torque.
It's still a physical experience, though. The front 255-section Contis hunt around for cambers more than I recall, and despite magnetic dampers that smother body movements as you click up through Touring, Sport, Performance and Track modes via a dial on the centre console, the GTS-R never truly disguises its weight or size. It feels well sorted, that's for sure, but it seems to celebrate its girth and the fury it possesses with a weighty, deliberate feel and a noise that emanates from the car's very being rather than screaming out of the exhausts. The GTS-R might be a friendly beast, but it's a beast all the same.
I'm reminded of this on a drive between photo locations. This brilliantly gregarious car has sucked me in and I'm starting to trust it to cut through the water and put down all its power. The massive 410mm front brake discs with six-piston calipers breed further confidence and I'm fiddling with various drive modes to see how effective the brake torque vectoring system is (it only works in Performance and Track modes). The road is deserted and I guess my pace has ratcheted up a little too high for the conditions. It's so hard to resist feeling the engine climbing and climbing, though. And the GTS-R feels so composed and locked-down. Then, suddenly, it doesn't. I hit a patch of standing water and the big Vauxhall almost changes lanes. The moment is over before I'm really aware how it started. Lesson learned. Show the GTS-R some respect.
HSV as an entity might never have been if not for the relationship breakdown between Peter Brock and General Motors. Brock, a legend in Australia for winning the Bathurst 1000 an unmatched nine times and wrapping up three Australian Supercar titles, went into partnership with Holden when he took control of Holden Dealer Team in 1980. Initially HDT did just what its name implied – race. However, such was its success and the magic dust that Brock sprinkled on Holden products in Australia that soon his company was an official tuner for Holden, with cars being sent from the factory to HDT Special Vehicles for upgrades and finishing. From Group A homologation specials to more conventional tuning work, HDT was on a roll.
Things were not to stay that way. Holden and HDT's relationship became strained and the launch of the HDT Director in '87 pushed it to breaking point. The car itself was Commodore-based, blighted by a bodykit that could only be the product of the 1980s and Australia, but intended to take on the very best from Europe and launch HDT to the world. It had tasteless leather, polished wood trim, and the chassis was tuned to be sophisticated rather than overtly sporting. In fact, Brock even adopted the independent rear suspension from the Vauxhall Senator to create his take on the pinnacle of performance and luxury.
With a 4.9- or 5.6-litre V8, brakes from the Corvette, Recaros and a Momo steering wheel, the Director was fast and well received by the few magazines that tested it. Even if Holden felt the whole thing had been rushed and Brock pushed through the unveil against its wishes. However, a mysterious feature called the DB Tech Energy Polarizer was to be Brock's undoing…
What exactly was the Energy Polarizer? That's precisely what Holden wanted to know. Essentially a small box filled with crystals and magnets and screwed to the body of the car, it was claimed to 'transmit a high energy' called 'ABA Energy', which, and I quote, 'causes all molecules in its sphere of influence to be aligned or polarized to the direction of the high energy transmission, and held in a linked or aligned state'. Brock had fallen under the influence of Dr Eric 'Ric' O Dowker and had come to believe in the powers of crystals. They'd started to show up in engine dyno rooms and in race cars a few years earlier. The Energy Polarizer was the natural conclusion of this strange tale. I love that Brock hadn't lost his Australian sensibilities despite the crystal remedies, though. When asked by Wheels magazine what the Energy Polarizer did, Brock was much more succinct. 'It makes a shithouse car good,' he said. GM realised it was a load of nonsense and HDT was no more. Holden Special Vehicles, founded by Tom Walkinshaw, was created to fill the void.
Despite being a very long way from the Gold Coast, the GTS-R really is an effective tool, and as the road slowly dries out it gets better and better. The big Vauxhall's real magic lies in its ability to feel composed and accurate whilst wrapping you up in so much drama. Your mind's eye is painting a picture straight out of the Australian V8 Supercar series: flames licking from exhausts, wheels bouncing from kerbs, and an almost overwhelming sense that you're taming this fearsome machine and all the excitement that goes with that process. Yet the reality is that the Magnetic Ride Control is soaking up the ravaged surface, the lovely linear delivery of the supercharged engine gives the rear tyres a fighting chance and the traction control system works brilliantly in Competition mode. By which I mean it'll give you just enough rope to hang yourself if you're not on top of it, but ample room to play in relative safety once you've learnt the car's capabilities.
Ultimately the GTS-R slips into understeer if you try to carry too much speed, and in damp conditions it can slither quite far wide of the apex. That's 1880kg for you. But who carries maximum apex speed on the road? Instead just exaggerate the safer and arguably more fun slow in, slow-but-spectacular out technique and the GTS-R will indulge like few others. The combination of a long wheelbase, predictable power delivery and, well, 546lb ft is pretty irresistible. And few saloon cars are as beguiling at low speeds. The LSA engine is wonderfully overendowed, the six-speed 'box offers connection and demands finesse and the GTS-R just feels big, badass and proud.
How does it stack up next to the new wave of supersaloons: the M5 Competition, E63 S AMG or Panamera Turbo? In truth, it does now feel from a different world. It's looser and less controlled, it demands bigger inputs and the structure doesn't feel hewn from billet like the very best from Europe. And despite putting its power down brilliantly, I can't imagine it would see which way an M5 Competition went on road or track. Yet as a testament to Holden and HSV, as the last example of a breed that created such rabid loyalty when Holden and Ford were smashing each other to pieces week in, week out in the V8 Supercar series, as a car that embraces theatre and doesn't try to meekly melt into a 'normal' saloon when you're not going quickly, the Vauxhall/Holden GTS-R remains unbowed. We mourned this car's passing in 2017 and it seems right to mourn Holden's passing today, as its flickering flame waits to be snuffed out for good.
For now you can still buy a Holden in Australia while stocks last. The seven-seater Acadia SUV is built in Tennessee and wears a GMC logo in the US, the smaller Equinox SUV is a rebadged Chevy; there's also the Astra hatchback, and the latest and last Commodore, which is nothing more than a Vauxhall Insignia with the Holden lion-and-stone badge grafted to its nose and rump. It's a meek, bland, highly uninspiring range that possesses little or no real Holden DNA, a tragic way for this once proud symbol of Australian grit, power, humour and sheer bloody-mindedness to bow out. It's a warning, too. Economies of scale look great on a spreadsheet, but if you cut the heart out of a brand so loved, a brand that's genuinely part of the fabric of society, it will inexorably fail.
So let's remember Holden and HSV the right way: V8 at full cry, wheels cranked over on opposite lock, suspension straining to control the weight of a saloon car shape cut and slashed with cooling ducts and swollen with powerdomes. Full noise, full drama, and all delivered with a shrug and a wry smile. The GTS-R and its close relatives really were the last of a proud breed and there's no question the motoring world is a poorer place for their loss. However, in the last few years Holden has been a brand name rather than a living, breathing company with its own ideas and philosophy. Maybe it's better the once revered badge goes out now and we cherish the good times instead of limping on with cars built anywhere but Australia. Here's to the good times and the memories. Don't rest in peace, Holden. Raise hell. Just like you always did.
Vauxhall VXR8 GTS-R specs
| | |
| --- | --- |
| Engine | V8, 6162cc, supercharger |
| Power | 587bhp @ 6150rpm |
| Torque | 546lb ft @ 3850rpm |
| Weight | 1880kg |
| Power-to-weight | 317bhp/ton |
| 0-60mph | 4.2sec |
| Top speed | 155mph (limited) |
| Price when new | £74,500 |