Volvo C30 T5
This is goodbye to AJ57 WKN, our Volvo C30 T5. It's not perfect, but credit to Volvo for having a stab at being different
One Volvo with the stunning Dynaudio Premium Sound System? Check. One drummer with DW drums and Zildjian cymbals? Check. One multi-storey car park late at night? Check. Rocking out to your favourite tracks and waking up the city? Priceless.
I may be a little deaf, but the grin still hasn't left my face. Why? Well, to say our C30's stereo is good is an understatement – it rocks! It is a £1150 option, but it's worth every penny. It has Dolby Pro Logic II surround sound, a 5 x 130W amplifier and ten speakers. I don't know how Volvo fitted it all in, but I'm glad they did. Even at full volume the sound isn't distorted, and you get to hear bits on your favourite tracks that you simply haven't noticed before.
Sadly, though, this is goodbye to AJ57 WKN, as it's time with evo has come to an end. Overall, I've enjoyed running the Volvo, but my feelings about it have changed several times over the eight months that I've held its key. At first I didn't understand it, then I fell in love with it, then I hated it, and now I feel sad. Ish. Let me explain…
A Volvo hot hatch. Initially, I just didn't think it could work, but I was proved wrong when friends of mine started contemplating buying a C30. Thirty-somethings with disposable income and spiky hair interested in a Volvo! Seems the Swedish company was on to something after all.
My own love for the car grew on my daily 65-mile commute. Thanks to the turbocharged 2.5-litre five-cylinder lump from the Focus ST, the C30 T5 is quicker than you might expect, and even though it's a little soft through the bends, I found it gripped well enough for a mere mortal like myself. Ollie Marriage, our associate editor,  was less enthusiastic, though. When he tested our C30 against the Mazda RX‑8, BMW 123d and VW Scirocco (evo 122) he said of the Volvo: 'It's puddingy around corners; not sloppy exactly, but lazy, with no verve or urgency. The lightly sprung steering's pretty wayward, requiring broad, sweeping inputs. Suspension control is lacking too.' Maybe a second opinion would save the T5's reputation? I asked motoring ed Barker for his thoughts. 'I really wanted to like it,' he began, somewhat ominously. 'I was expecting – hoping for – a grown-up Focus ST, a coupe that puts ride quality ahead of ultimate dynamics. Yet the C30 T5 delivers neither a supple ride nor involving handling. Shame.'
Partnership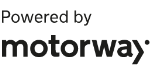 Need to sell your car?
Find your best offer from over 5,000+ dealers. It's that easy.
Not what I wanted to hear about the car that was getting under my skin, but when I later tried some of the C30's rivals for myself, I began to see where they were coming from.
It wasn't the handling that caused hate to rear its ugly head, though. It was the hook at the base of each of the C30's front seats. They're there to help you reach the seat belt when seated, but if you slide a front seat forward to gain access to the rear ones, the belt is dragged across your path. So annoying.
Yet being able to cover 18,000 miles before the car's first service was not. Pity a dangerous bulge that was spotted on one of the rear Pirellis added £184.65 to the bill.
There were moments of utter joy with the Volvo, too, like when it blasted my pregnant wife and me down the A1 for the arrival of my second boy. It was there to bring him home safely too.
And now comes the sadness. I'm going to miss my first long-termer. It wasn't perfect, but I'm glad Volvo had the courage to branch out. The C30 may be a bit of an oddball that doesn't quite ring the bells of its target audience. It may also be too expensive when you've specified all the nice bits, but it is different. It really stands out on the road and you do feel special driving something other than the usual Golf, Civic or Focus. But if you want one, choose wisely. I know now isn't the best of times to be trading-in a car, but our T5 lost nearly £1200 a month in depreciation. Ouch! Maybe a diesel C30 would be a better bet?
Goodbye AJ57 WKN. It's been different.
Running Costs
| | |
| --- | --- |
| Date acquired | December 2007 |
| Total mileage | 20,624 |
| Duration of test | 12 months |
| Average MPG | 25.4 |
| Servicing costs | £11.75 (wiper blade), £15 (oil),£276 (two front tyres), £268.83 (18,000-mile service), |
| Price new | £28,445 |
| Trade in value | £14,400 |
| Depreciation | £14,045 |