1978 Aston Martin V8 Vantage review – Britain's brilliant brute
Post David Brown, Aston Martin entered the most turbulent period in its history, but somehow it pulled through. Nothing epitomised the fighting spirit better than the V8 Vantage. We drive one of the best
Zak Dhabalia is smiling the smile of a man who has just discovered something good. 'That's the first time I've actually heard what my car sounds like from outside,' he says. 'I can see now why it turns so many heads!'
The 45-year-old commodities trader has been standing on a snaking stretch of Dartmoor road, watching (and listening) as I gun his  Kensington Silver AM V8 Vantage to 5000rpm before throttling-off for a tight right-hander. Even from the inside, the sound of that V8 growl reaching its crescendo before being swiftly followed on the overrun by a series of angry crackles from the twin exhausts is reason enough to want to own one of these testosterone-heavy bruisers. 
These are special cars, fast emerging from the shadow of their DB predecessors, though it has to be said that Zak's car is somewhat more special than most. One of just 458 Vantage versions of the AM V8, it is in fantastic condition, having benefited from restoration work to the tune of a staggering £140,000, carried out by respected marque specialists RS Williams and Excalibur Engineering – only for its previous owner to give it up in favour of a DB4.
'A friend of mine deals in DB4s and DB5s as a sideline,' explains Zak. 'He took the Vantage in part-exchange for a DB4 and, knowing I wanted to get on the Aston ladder, he contacted me about it because it was such a great car with a great history. It is unusual to find one that has been restored to this level because, at the moment, it doesn't really make economic sense. I paid more than the average price, but I think I got an exceptional car in return.'
When Zak talks about history, he doesn't just mean the vast file of receipts, the complete list of owners, the photographs of the rebuild and the comprehensive record of the annual mileages that the car has clocked up – he is also referring to the intriguing early life of YHX 720T.
Partnership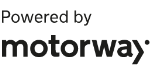 Need to sell your car?
Find your best offer from over 5,000+ dealers. It's that easy.
Registered on November 1, 1978, it was one of the 44 original 'Oscar India' (for October Introduction) cars that were built between October 6 of that year and March 1980.
Being an early build, it was used in AML sales literature (wearing its original, canary yellow paintwork), also served as a demonstrator and made appearances at various UK circuits to illustrate the sporting nature of the Vantage upgrades. Specially prepared by Works Service, it was even sprinted by then Aston Martin sales director Tony Nugent and also by well-known Aston racer David Ellis, who drove it to victory at the Goodwood sprint in 1979.
Indeed, Ellis recounted that drive in a letter to Zak – along with the story of how Nugent generously loaned the car to Gilles Villeneuve to run a quick errand in while he was taking part in a Formula 1 event. His return was, apparently, witnessed by several Ferrari officials who were less than impressed at the sight of their top driver turning up behind the wheel of an Aston Martin.
But then the Vantage was a different animal to the Astons that had gone before. The DBS V8 of the early '70s, and the AM V8 that it had morphed into, were fine sporting GTs, but they didn't have the firepower or the road presence to match the Italian and German 'supercars' that were plastered over magazine covers and teenage boys' bedroom walls in the late 1970s – cars like the Lamborghini Countach, Ferrari Berlinetta Boxer and Porsche Turbo. Something altogether more serious was required.
As David Burgess-Wise recounts in our 'Aston Years' timeline below, the early 1970s had been turbulent times for the company – indeed at one stage it looked like car production might end completely. But by the late 1970s, and after several changes in the boardroom, the company's fortunes had picked up, to the extent that it had an unprecedented £2.5million worth of orders in the bank. 
> Driving the one-off Aston Martin DB7 GT prototype
It hadn't happened by accident. Build quality had been greatly improved, and a raft of engine refinements had made the 'regular' AM V8 coupe faster, quieter and a tad more economical. 
There's no doubt that any of these later AM V8s is a better car to own than one of the early DBS V8s, with the final versions of the 'standard' saloon – which ran from 1985 to 1989 – featuring Weber-Marelli fuel injection and producing around 305bhp from an engine that nestled beneath an almost subtle bonnet bulge.
Subtlety is not, however, a feature of the most desirable model of all, the V8 Vantage, which first appeared in 1977 and is instantly recognisable (assuming it's a genuine one) by its blanked-off radiator grille and bonnet scoop, twin additional driving lights, boot-lid spoiler, front air-dam and Perspex-faired headlamps. The visual transformation was wholly justified, too. In the past, the 'Vantage' appellation had generally indicated a more powerful version of the standard engine; this Vantage was a whole new model in its own right. 
The heart of it, of course, was a highly tuned version of Tadek Marek's all-alloy quad-cam 5.3-litre V8. You can read the full story of this remarkably long-lived engine starting on page 100. For the new Vantage it gained higher-lift camshafts, bigger inlet valves, a higher compression ratio, four 48IDF Weber carburettors with a larger airbox for better breathing and a revised exhaust system. The result was a claimed 32 per cent increase in power, giving around 375bhp in the earliest cars, later rising to 400bhp-plus.
To keep it all in check the suspension was made tauter, with adjustable Konis, springs cut down by one coil and a beefier front anti-roll bar. Vented discs reduced brake fade, an increase in castor angles gave more steering feel, and fatter, lower-profile 255/60 VR15 tyres provided extra grip and traction.
'You'll find it like a battleship with a rocket strapped to its stern,' said Geneva-based classic car consultant and enthusiastic V8 Vantage owner Simon Kidston when I told him that I'd be driving one for this feature. That certainly sounded interesting, but I was slightly concerned that I wouldn't really get the chance to experience the Vantage's power on the roads near Zak's home, which is only a short commute from the crowded periphery of London.
The alacrity with which he subsequently offered to drive to me, 250 miles away in deepest Devon – where the roads are relatively empty and far more 'entertaining' – made it immediately obvious that, despite its superb condition, this is one Vantage that gets used as it should be used.
And so, at precisely 9am on the appointed day, our normally tranquil garden began to reverberate to the sound of 5340cc of V8, just nicely warmed through after a four-hour early- morning cruise from south east to south west.
What I hadn't told Zak was the roads right near my home are not actually roads but lanes,  no more than inches wider than the six-feet- broad Vantage. Getting out onto the more sports-car-friendly tarmac of the open moor was going to require several minutes of excruciatingly slow driving of a type for which this beast was never designed.
> Aston Martin Bulldog: the story of Aston's first hypercar
Once I was behind the wheel, however, the Aston  seemed less vast than it looked from the outside. The sombre black leather interior, while contrasting nicely with that gleaming silver paintwork, wasn't, perhaps, ideal for the hottest day of the year – although the fulsome seating certainly offered a sort of club armchair comfort that belies the V8's sporting credentials.
In the best old-car tradition, it gave off a pleasant whiff of sun-soaked hide which, after a prolonged spin of the starter, mingled headily with the aroma of high-octane unleaded as the engine burst back into life and settled into a steady idle, the quadruple Webers sucking hungrily at air and fuel as the valvegear gently chattered in that characteristic Aston way.
Zak's car is fitted with a lovely, non-standard, wood-rimmed Nardi steering wheel, which affords a clear view of the half-dozen instruments, while the console-mounted switchgear seems to sum-up everything that was bad about British car design during the 1970s, both aesthetically and functionally.
And that steering wheel is, perhaps, about the only feature of the car that could be termed 'delicate'. Everything else seems  to be saying 'are you man enough?' from the vast bolsters of those big seats to the moody, black expanse of the dash-top and the perfectly straight, almost truck-like gearlever.
The clutch itself, of course, requires a no-nonsense attitude, as does the five-speed ZF 'box with its unconventional gate in which first is found to the left and back, slotting in with the help of a hefty tug.
Getting off the mark with finesse requires a certain amount of practice, which is all to do with having faith in the huge torque to get the car rolling with the merest touch of throttle but, surprisingly, without a hint of the transmission clunk that is so often a feature of such big-engined, big-bodied manual gearbox cars.
Once underway, the Vantage is unfeasibly easy to drive slowly – something we had to do for around five miles as we made ginger progress around blind bends and seemingly endless hedgerows. Indeed, the massive range of second gear, which the engine will pull cleanly from 10mph up to around 75, almost negated any need to change gear until we emerged from the lanes onto Dartmoor proper – and what must be some of the best driving roads in England.
It was then that I discovered what all the fuss is about, and that Kidston's battleship/rocket analogy was not far off being right. Back in the day, Aston Martin was generally reluctant to release horsepower figures, but a dyno read-out in the file for Zak's car shows it making 422bhp at 6000rpm and 405lb ft torque at 5000rpm.
Even with 1815kg to shift, that's still a hell of a lot of grunt – and the shove in the back, combined with that exhaust growl and a third gear that's good for 110mph, suggests that all the superlatives that were used to describe these cars when they were new were entirely justified. The V8 Vantage really is a missile, albeit one perhaps better deployed on the autoroute than an English B-road.
Usually, I drive around here in a narrow, nimble Porsche 911 SC, which positively relishes the bends, dips and climbs. In contrast, booting the throttle in the Vantage quickly brings on the feeling that things might get out of control very easily. That bend that seemed relatively far away five seconds ago looms instantly closer, requiring a Herculean stab on the somewhat underwhelming brakes and a tight grip on the Nardi as you heft the Vantage through.
But this thing is so addictive that, before you're even out the other side, it's impossible to resist the temptation to floor it again and wait for that rush of acceleration and adrenalin that positively floods in after 4000rpm. Never have I driven a car to which the maxim 'slow in, fast out' seemed more applicable.
Of course, no-one should expect an Aston to behave like a Lotus Seven, and in truth the suspension on Zak's car is currently more suited to touring than fast road driving. Indeed, RS Williams has recommended a damper upgrade that will bring it closer to Simon Kidston's car (which can be seen being put through its paces in the Alps in the short movie 'Power Corrupts' on kidston.com).
But with that engine, those looks and the fact that Zak's car is generally so superbly sorted and clearly dependable, it was difficult not to fall in love with it. The lasting memory of my V8 Vantage experience is that these cars are everything a modern supercar is not – brutal, mechanical, unforgiving, uncompromising and absolutely, thoroughly visceral. No wonder Zak was so willing to make the drive… 
1978 Aston Martin V8 Vantage
| | |
| --- | --- |
| Engine | V8, 5340cc |
| Max torque | 422bhp @ 6000rpm |
| Max power | 405lb ft @ 5000rpm |
| Transmission | Five-speed manual, rear-wheel drive |
| Brakes | Vented 11.5in discs front, vented 10.4in discs rear |
| Tyres | 255/60 VR15 front and rear |
| Weight | 1815kg |
| 0-60mph | 5.2sec |
| Top speed | 168mph |
| Price new | c£20,000 |
| Price today | £100,000+ |
This story first appeared in issue 003 of 'Vantage', our quarterly sister magazine based on all things Aston Martin. Subscribe to Vantage magazine here.