Audi R8 4.2 FSI V8 quattro: review, history and specs of an icon
Audi's first mid-engined car was utterly brilliant straight out of the box – and it proves every bit as seductive today
A Hollywood movie trailer copy-writer might have put it thus: 2007, the year everything changed. Of course, anyone myopic enough to attach the gravel-voiced pronouncement to the advent of a mere car might find it hard to dismiss the following year's global financial meltdown as a minor diversion. But this was personal. 
For well over a decade, nothing had come close to challenging the notion that the Porsche 911 might just be the world's most perfectly resolved driving machine. It was the benchmark that wouldn't rub out, the endlessly evolved marvel that confounded convention, bestriding the sports car/supercar divide with charisma to burn and the only serial winner of evo's Car of the Year.
> An unplanned excursion in an Audi R8 GT – evo Archive
That the Audi R8 4.2 FSI quattro, launched in 2007, had it on the back foot straight out of the box quickly took on the look of the mythologised great reset, delivered in a bolt of lightning. Fourteen years on, the shock of the new has faded. The R8 – now V10-powered, heavier, brawnier, with aesthetic alterations that appear to have been pinched from cinematic Batman's recent muscle-suits – is more Lambo Huracán wingman (same powertrain and platform) than the lithe, supple, junior supercar that beat the naturally aspirated, all-drive 911 of the day at its own game.
Who says? Well, I did. Back in the summer of '07 we'd convened in the south of France, specifically at a hotel owned by Bernie Ecclestone near the Paul Ricard circuit, predictably nicknamed Bernie's Inn. Audi's chosen venue for the European launch of its first ever mid-engined road car had a conveniently long parking rank right outside, all the better to fill with pristine R8s, not so subtly multiplying the impact of the new car's futuristic shape and signature 'blades', the contrastingly hued panels behind the doors running from roof to sill. Parking a BMW M6 (E63), an Aston Martin Vantage (with Prodrive upgrades) and, yes, a Porsche 911 (997 Carrera 4S) on the end of one of the rows would rather have spoiled the effect, never mind given away our intention to introduce the R8 to some notably fit, fierce and talented friends.
So while I grabbed the R8 keyfob from the Audi desk at hotel reception after breakfast, Henry Catchpole, John Hayman and photographer Andy Morgan were waiting down the road with the six-, eight- and ten-cylinder welcoming party. As the group test convoy got underway, it didn't take long to realise that something extraordinary, indeed unprecedented, was afoot. Updating our impressions at every car swap, it became more and more apparent that while the Aston had the most dramatic soundtrack, the BMW the heaviest fists and the 911 a full measure of grip, grace and 911-ness, the R8 had simply moved the game on and beyond the reach of its assembled rivals. 
Partnership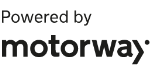 Need to sell your car?
Find your best offer from over 5,000+ dealers. It's that easy.
I came to a pretty stark conclusion in evo 106: 'Purity of purpose and breadth of ability win the day and no car here – probably none under £100k – expresses the fusion more perfectly than the R8. There are faster supercars but we can't think of another currently in production that takes a demanding road apart with quite the surgical precision and cool-browed composure of Audi's hugely desirable R8. The outcome we doubted we'd ever witness. Audi humbles Porsche.' It meant something then, too. Over the next couple of years, the ties between the Volkswagen Group and Porsche became more binding, leading up to the Group's buy-out of Porsche in 2012 and the subsequent attitude adjustment of competing brand model-lines to form a more coherent and profitable whole.
But the R8's story began, as so many do, as a show concept. Covering the car's development genesis in evo 081 – coverline 'Look out Porsche!' – Harry Metcalfe related the pivotal meeting on Friday, April 22, 2005, when Professor Winterkorn and Dr Pischetsrieder met their fellow Audi board members to decide whether to green-light a production version of the mid-engined Le Mans quattro concept car, designed by Frank Lamberty and Julian Hoenig and first seen at the 2003 Geneva show.
After a day driving V8-engined prototypes built around the modified core structures of the first-generation Lamborghini Gallardo, the relevant bosses had no qualms in pressing the button and vowed to fast-track what was assumed to be the R9 (R8 already taken by the actual Le Mans racer), setting the target launch date for late 2006. Details were sketchy back in 2005, but Harry correctly divined that the new mid-engined, four-wheel-drive junior supercar would be built at Audi's Neckarsulm plant, where the company's pioneering aluminium engineering expertise (A2, A6, A8) resided. More relevant still, in light of the tight timetable, the Gallardo's aluminium sub-structure and body panels were also fashioned there before being packed off to Sant'Agata for final assembly. No detective work required, then, as to what would lie beneath the final iteration of the revolutionary Audi's sleek form, finally manifested as the Audi Space Frame. 
Helpful, of course, that Audi's sporting subsidiary, then called quattro GmbH, was also based at Neckarsulm, where it had previously developed the RS4 and therefore could quickly fit a dry sump to an otherwise 'oven-ready' naturally aspirated 4.2-litre, direct-injected V8 with north of 400bhp, to slot into the carbon cradle reworked from the Gallardo's. Not that the production R8 had anything of the crisply angled Lambo about it. Gratifyingly, it emerged looking almost exactly the same as the stunning Le Mans quattro concept. Talking to Harry, Stephen Reil (general manager of development at quattro GmbH) said: 'You'd have to be an Audi designer to spot the difference between them.' A slight exaggeration, but the R8 was as close to its show star progenitor as concept-spawned production cars ever get. 
A priority from the start was useability. A 2+2 configuration was initially mooted, not inconceivable as the R8's wheelbase was 90mm longer than the Gallardo's, but soon dropped in favour of a spacious two-seater layout with a sizeable bench behind the seats to augment the deep but rather narrow boot in the nose. The Gallardo's V10 was slated to be added as a later option from the outset and there was even talk of shoehorning in the Group's 6-litre W12 (cripes!) but, again, a sense of proportion guided the project back towards a more focused remit.
No great fan of paddleshift transmissions, Reil championed a manual for the R8 roll-out, with an R-tronic single-clutch automated manual to follow at a later date. Thank heavens he did. The resulting open-gate, six-speed gearbox swiftly became a defining element of the car, subverting the idea that a good-looking 'scrape-clack' affair, which no self-respecting Italian exotic had been without for decades, was tricky to master by engineering a smooth and sublimely satisfying shift quality to rival that of any car on the planet. It brilliantly encapsulated what the R8 was about: pure supercar visuals and sensations unsullied by compromises, awkwardness and quirks.
Much more typically Vorsprung durch Technik, however, was Audi's decision to stick with a quattro drivetrain, albeit one with 30 per cent of the torque going to the front and 70 per cent to the rear – the same split as the all-drive Gallardo. With the 4.2-litre FSI V8 developing 414bhp and giving an estimated power-to-weight ratio of 271bhp per ton, the projected performance figures ran 0-60mph in the mid-4s, 100mph in a little over 10sec and 0-125mph in around 15sec, the R8 going on to a top speed of 177mph. The sprinting stats turned out to be pretty spot-on but the top speed fell 10mph shy of what the production R8 eventually recorded. In a world where a lot of high-performance metal was limited to 155mph, simply read 'very fast'.
While evo registered its unalloyed enthusiasm for the R8 at the first call, others weren't far behind: 2007 hosted the biggest love-fest for Audi since the original Quattro in 1980. My old magazine, Autocar, scarcely able to catch its breath, declared it 'the world's most sensible supercar' after its first encounter. In its formal road test, it unequivocally supported our view that the first mid-engined Audi road car in history had smashed through the company's presumed glass ceiling, writing: 'We'd seen too many fast but dud Audis to doubt that this one could crack the dark art of supercar design at the very first time of asking. But it did.'
Perhaps the least easily impressed R8 owner, but arguably the one who did most for the R8's freshly hatched image, was Robert Downey Jnr, aka Tony 'Iron Man' Stark of the Marvel Cinematic Universe. Audi knew that the one area in which it couldn't hope to match or better the 911 was lineage, provenance and iconic clout, so it had to spend some money creating its own. Hooking up with the biggest movie franchise on the planet was a shrewd move. A V8 coupe featured in the first of the Iron Man films, a V10 Spyder in Iron Man 2 and an electric e-tron prototype in Iron Man 3. A 2016 V10 Plus cut a dash in both Avengers: Age of Ultron and Captain America: Civil War, with another Spyder popping up in Spider-Man: Homecoming. What else? Think what you will about Marvel and bare-faced product placement, but the sequence of films charts a neat timeline that parallels the evolution of the R8.
The Surrey Hills are a long way from the MCU but, although very pretty, I can't help feeling that the winter scenery is improved by the presence of our charcoal and silver R8. After so many V10-flavoured encounters with the R8 in recent years, it's good to be reacquainted with an original V8 from 2007 – especially one that's covered a modest, well-cared-for 56,000 miles, has for the majority of its life called Audi's press garage home, and now lives a comparatively quiet existence as part of the company's heritage fleet. 
It's a beautiful thing. As beautiful as the Le Mans concept shown at Geneva 18 years ago. More beautiful than its aggressively angular and appended V10 successors. There's a delicious juxtaposition of understatement, purity of line and, that ultimate supercar motif, a see-through engine cover. Like the seductively slick open-gate gearchange, it's Ferrari through a Teutonic lens. 
The leather seats may have grown a little baggy, the steering wheel a bit shiny and the aluminium gearknob's once pristine gleam dulled by the contact patina of a thousand wedding rings but, all told, the years have been extremely kind. And I can't begin to tell you what a joy it is to settle my gaze on a set of properly designed, exquisitely clear and readable analogue dials instead of cutesy-kinetic, solid-state virtual cockpit avatars. For me, it's a no contest of Rolex versus Casio proportions. As with the instantly comfortable low-slung driving position, the outstanding visibility, the naturally 'correct' control relationships and the perfect weighting of the hydraulic power steering, the original R8 makes it hard to argue that things became any more rewarding in the following years.
Today, when you can buy a hot hatch with over 400bhp, the R8 V8 posts performance stats that are fast rather than furious. I reckon that's no bad thing. We seem to have lost our sense of perspective when it comes to travelling swiftly down an enjoyably challenging road. Driving a 611bhp R8 V10 Performance with a mind to 'make progress' is more NASA high-G-force astronaut training session than elegantly choreographed ballistic ballet and you'd better have the stomach for it. The V8-engined car is entirely different and goes all the way from relaxingly anodyne – a smooth, low-energy state further massaged by an outstandingly supple ride – to properly awake and arcing excitement on a beautifully linear trajectory to the 8250rpm red line, the final 2000rpm supported by a creamy, hollow howl from induction and exhaust. It forms a kind of constantly fulfilling feedback loop, comfortably the right side of sanity: just enough thrust to widen your eyes, just enough aural stimulation to keep your toe heading downwards. You might not go any faster than a Volkswagen Golf R, but the experience will be one to savour long after you've parked up and walked away.
To buy an '07-plate R8 V8 in this condition would cost at least £40,000 and, although higher-mileage, lower-spec examples can be had for £30k or less, we'd still be looking at a stone cold (junior) supercar bargain. Successive R8s may have become faster and more brutally thrilling but the original V8 is a sweeter, more nuanced, more satisfying steer than any of them. 
One final thing. So well balanced was the first R8, so effective at deploying its 414bhp, it recorded a time around Bedford Autodrome's West Circuit that beat the 911 GT3 by over a second and lagged just eight-tenths behind a Ferrari Enzo. Sensational.
Audi R8 4.2 FSI quattro specs
| | |
| --- | --- |
| Engine | V8, 4163cc |
| Power | 414bhp @ 7800rpm |
| Torque | 317lb ft @ 4500rpm |
| Weight | 1560kg |
| Power-to-weigh | 270bhp/ton |
| 0-60mph | 4.4sec |
| Top speed | 187mph |
| Price when new | £78,195 |
| Value today | £30,000-40,000 |
This story was first featured in issue 284.