Audi RS6
Harry Metcalfe has fallen under the RS's spell
Ah, cool! That was the first reaction of my 12-year-old son to the news that an RS6 would soon fill the space my Maserati GranTurismo had just vacated. Not everyone in the Metcalfe household was as enthusiastic about the news, though. Bad memories of the previous-generation RS6 long-termer that I ran back in 2002/3 still lingered. Some didn't see the funny side of that car's wooden ride quality, even though it was honed at the Nürburgring. Others moaned about the strange lack of space inside, especially for back-seat passengers, which for such a big estate car was close to unforgivable.
So I'm glad to be able to say the new RS6 is a very different car. The interior space problems are no more and the ride comfort borders on being exemplary, especially when you consider this Audi's ridiculous dynamic capabilities. When the kids discovered that hooking up an iPod results in its contents appearing on the screen in the dash it was mission accomplished as far as the new RS6's integration into the family was concerned.
For some reason I'd been quite blasé about the Audi's arrival. I think maybe I was still lovesick for the Maser. But the first drive home in the RS6 soon slapped me out of my coma. I knew it was going to be fast, but this thing is conversation-stopping, passenger-nausea-inducing fast. Everywhere. Then there's the noise it makes. It may lack the brilliant V8 beat of the old model, but it more than makes up for it with a muted snarl beyond 5000rpm. The real icing on the cake, though, is when the auto gearbox grabs another gear. There's clearly some very clever electronics at work, almost like some sort of anti-lag device, as when the next gear pops home, what sounds like a slight backfire can be heard before full power unleashes again. Ka-boom! It sounds so cool. The only trouble is you want to hear it again and again as each gear cracks home in succession, but then you're travelling at highly illegal speeds in no time at all. That's my excuse anyway, officer.
Partnership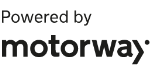 Need to sell your car?
Find your best offer from over 5,000+ dealers. It's that easy.
I should confess that I have found one slight problem with the RS6, though, and that is that it likes a drink. However, this may have something to do with the driver, as I have to admit I haven't been overly gentle with the throttle – life's too short for such nonsense! But then perhaps my average of 17.7mpg isn't too bad. Turns out the first two fill-ups during last month's performance test of this very RS6 against an R8 produced lows of 7.8 and 8.7mpg respectively…
But we ought to get all this twaddle about fuel consumption into perspective. If I were to cover 14,000 miles a year in the RS6 then the financial difference between 17.7mpg and a frankly unachievable 25mpg would be around £1200 at today's fuel prices, and that's next to sod all compared to what I expect the total running costs of this RS6 will be over a year. So because of that I'm going to make a point of not mentioning fuel consumption again. After all, the RS6 is the most economical 572bhp estate car ever created, and that's all you need to know.
Running Costs
| | |
| --- | --- |
| Date acquired | July 2008 |
| Total mileage | 4400 |
| Costs this month | £0 |
| Mileage this month | 2960 |
| MPG this month | 17.7 |