Audi RS6
New rubberware on the RS6 restored handling precision
After covering just over 16,000 rapid miles, the big Audi's tyres finally succumbed, so a trip to the tyre fitter was in order this month. There seemed little reason to stray from the original-fit Pirelli P Zeros as the first set had done a heroic job of containing the RS6's rampant horsepower; even when they were on their last legs the grip they could eke out on our typically greasy winter roads was nothing short of miraculous.
Lord knows how many tyre fitters I've visited over the years, but recently I've been using the services of Tyres Northampton, five minutes from Junction 16 on the M1. These guys are simply the best I've ever come across. They're both speedy and good value, but their outstanding quality is professionalism. Wheels are always perfectly balanced, with the weights hidden out of sight whenever possible. It's a small point, but it's the sort of thing most car enthusiasts appreciate. It's also why it's the only place I now trust with the Zonda.
Re-booted, the RS6 was refreshed and had lost its slight tendency to tramline on rough tarmac. I just hope I can make the new tyres last as long as the previous set.
The RS6 is increasingly becoming the Metcalfe family wagon and over Christmas I even found my wife nicking it for longer trips into London. That's never happened with any of my long-termers before. It's nothing to do with the ridiculous performance on offer – having 570-odd bhp at your beck and call is about as important to Mrs M as having Swahili available as a language option on the satnav. No, it's because the RS6 ticks so many boxes in terms of user-friendliness. It's spacious yet not intimidating, relaxing to drive but not boring, and it also has an ingrained feeling of quality, the kind that, once upon a time, you used to find in Mercs. In fact, I reckon that in years to come the current A6 Avant will be looked upon as fondly as that old Mercedes warhorse, the E124 estate.
Partnership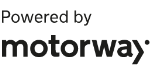 Need to sell your car?
Find your best offer from over 5,000+ dealers. It's that easy.
The way this Audi is bolted together I'm sure it'll be just as capable of terrifying occupants in 20 years' time as it is now. If we'll still be able to do so, though, is another matter.
Running Costs
| | |
| --- | --- |
| Date acquired | July 2008 |
| Total mileage | 16,760 |
| Costs this month | £1079.96 (tyres) |
| Mileage this month | 1890 |
| MPG this month | 18.4 |