Geneva motor show 2016 – all the cars that matter - Geneva motor show 2016 - page 3
A new Maserati, new Ferrari and new Aston Martin - not to mention the Bugatti Chiron - made the 2016 Geneva show one to look forward to
nanoFlowcell Quantino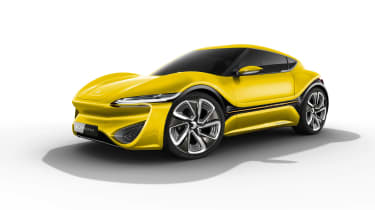 We're yet to be convinced by the science behind nanoFlowcell's batteries of the same name –claims of being able to fill a battery like a fuel tank have a hint of porcine aviators about them – but the car it revealed in Geneva is still appealing in concept.
A compact sports coupe, the Quantino is a 'production-ready' version of the concept presented at last year's Geneva show. And if there really is substance behind the claims, it could solve one of electric vehicles' current issues – recharging time.
Porsche 718 Boxster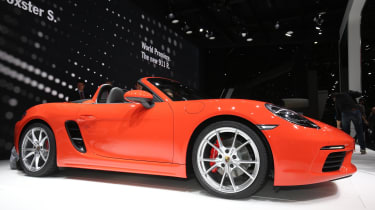 This isn't an all-new Porsche Boxster, but with a new name and for the first time, a turbocharged four-cylinder powerplant, it's certainly a heavy revision.
There are power and torque gains, some small styling alterations and a needlessly large badge on the back, but the real test will come when we drive the 718 Boxster – just what might we lose with the move to a four-pot engine?
Rimac Concept_S
With 1018kW at its disposal - that's 1365bhp in old money - Rimac is another of the manufacturers displaying a 'one megawatt' hypercar at Geneva.
It's all-electric, and sprints to 62mph in 2.5sec. In addition to its substantial carbon-ceramic brakes, the Concept_S produces an additional 536bhp of regenerative braking.
RUF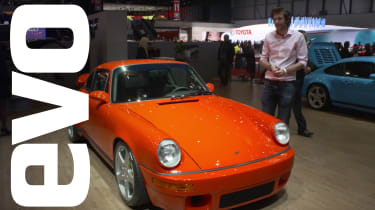 We didn't include RUF in our Geneva preview, but perhaps we should have - the company's lineup of four new 200mph supercars went down a storm on the evo website earlier in the week.
There's certainly something very appealing about the honest 964 and 993 body shapes and the potential inherent in their lightweight platforms and tiny proportions. Click on the image above to see our video of RUF's Geneva lineup.
SEAT Ateca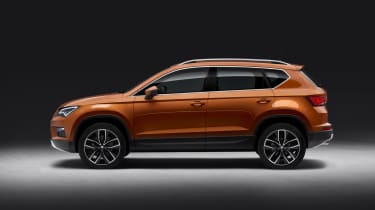 Taking a leaf from the Leon's book, the new Ateca is SEAT's first foray into the world of SUVs. Some may be surprised it's taken this long, but the segment is now successful enough that, like Skoda, SEAT can no longer ignore this potential market.
Unfortunately, there's no Cupra version confirmed just yet – instead, we'll see 1- and 1.4-litre turbocharged petrol powerplants, and 1.6- and 2.0-litre turbodiesels. The styling is typically SEAT, as is the cabin – but we'll wait and see whether SEAT's claims of a dynamic drive come to pass.
Skoda VisionS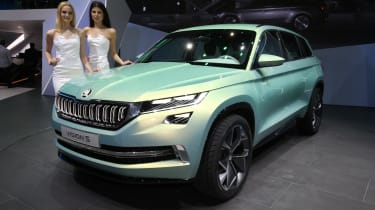 No, a Skoda SUV isn't traditional evo material, but the company continues to impress from a design perspective - certainly in its concepts - and the Vision S is a neat, simple piece of styling.
It's sure to be wildly popular when it eventually reaches production too, and if the Superb-previewing Vision C is anything to go by, the production Vision S should be quite close to the concept.
Spyker C8 Preliator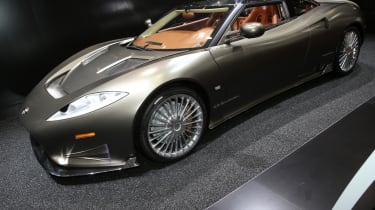 Spyker has produced some of the most eye-catching sports cars of the past few decades, and the C8 Preliator making its debut at the Swiss show continued that tradition, both inside and out.
A successor to the C8 Aileron, the Preliator takes its predecessors' 4.2-litre Audi V8 and adds a supercharger, for a supercar-suitable 518bhp and a 201mph top speed. And its interior - like all Spykers - is magnificently detailed.
Subaru XV concept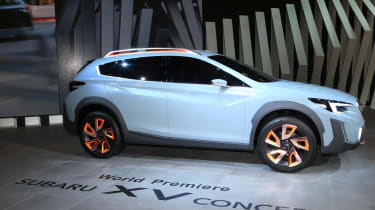 The existing Subaru XV doesn't seem to have been around for long, but already a replacement is on the way – as evidenced by Subaru's promise of an XV concept at Geneva.
You can expect the normal Subaru attributes – all-wheel drive, a flat-four engine – along with sharper styling and the latest interpretation of the firm's 'hawk-eye' headlight design.
Toyota C-HR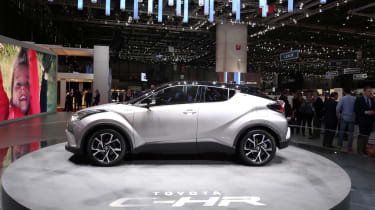 This could be the most divisive shape since the Nissan Juke, and it's probably not coincidental that Toyota's C-HR also serves the compact crossover market.
No performance model is yet planned, but if Toyota can pull a rival for the Juke Nismo RS out of the bag, it could prove a quirky alternative to the traditional hot hatchback.
Vauxhall GT Concept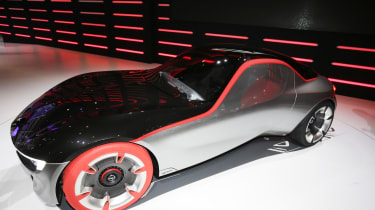 Few could have seen this one coming. Content to produce competent but mostly dull hatchbacks, saloons and estates, Vauxhall this year graced Geneva with a striking sports coupe.
While no production confirmation has been made, we're intrigued by the prospect – the concept features a turbocharged 1-litre engine, sending power to the rear wheels, and a sub-ton kerb weight. MX-5, watch out.
Volkswagen Up turbo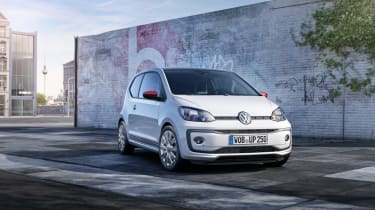 Ever since VW previewed the Up GT concept at the 2011 Frankfurt motor show, we've been hoping the company would offer its Up city car with a little more pep.
Our wish has finally been granted in Geneva, albeit not quite in GT form just yet. Instead, there's a new 89bhp turbocharged 3-cylinder engine under the bonnet, good for a 10-second 0-62mph dash, with a series of other quality and trim revisions to freshen-up the city car. Let the aftermarket tuning commence...