Lamborghini Murcielago
There was no mistaking the Lambo Murcielago was from Blighty at Le Mans. A huge Union Jack on the roof saw to that...
I've often wondered just how us Brits would handle 100,000 Frenchmen descending on, say, Oulton Park every year. Not well, I would imagine, but to give credit to our Gallic friends, they seem to take our annual pilgrimage to Le Mans in surprisingly good humour in the most part.
There was to be no mistaking the Lambo was from Blighty this year - the addition of a huge Union Jack on the roof saw to that. Apart from the Mini Cooper jokes, I was amazed by the positive reaction it got everywhere it went, so much so that it's staying on for the summer at least.
The old Ferrari-baiting 'fighter pilot' stickers were another addition just to wind up my friends who, save for a stunning Gallardo Spyder and a beautiful Dino 246, were travelling in a variety of Ferrari V8s. But as my co-driver for the trip had to drop out at the last minute, they got their own back: just before we set off to catch the excellent SpeedFerries service to Boulogne on Thursday morning, I found my vacant passenger seat mysteriously occupied by a blow-up doll dressed in full Ferrari regalia...
After passing through French immigration, where 'Wendy' caused much bemusement, we made the mistake of taking the new motorway to Le Mans. With the gendarmes out in force we thought trying to keep a steady pace on the motorway might be a better move than using the usual N138. I can't say I'd recommend it, though. It's very, very boring.
As we travelled south and the temperature outside rose rapidly, the Murcie's air scoops lifted up automatically to aid cooling. While it showed no signs of overheating, when we arrived at our campsite and realised that we'd only brought a small barbecue, we found that the V12 was more than hot enough to keep the bangers warm. (Well, you have to try and justify £170,000 somehow...)
Partnership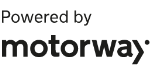 Need to sell your car?
Find your best offer from over 5,000+ dealers. It's that easy.
Next morning we headed off to Indianapolis corner, where there's always a huge variety of supercars to gaze at. I was pleased the Lambo got recognised from these pages nearly everywhere it went, although I wasn't too sure of the remark overheard from one guy who, stood next to SG54, commented to his friend that he always read about 'that Lambo' while 'sat on the bog'!
Managing to blag a pass to Aston Martin Racing's hospitality on the Friday night meant best behaviour, but for the Saturday evening during the race, one of my friends had hit the jackpot, managing to book the Restaurant des Hunaudières located on the Mulsanne Straight. It was a fabulous experience being sat literally two metres from the action in the early hours, the diesel Audis sounding like spaceships, and the privately entered Murciélago screaming demonically past, spitting flames and almost knocking everyone's pints over.
The journey home the next day saw us stop at the idyllic fishing village of Honfleur for the first proper meal and bed in days. Returning to the cars parked in the main square, all was well - until I realised I'd only booked a single with SpeedFerries. This meant I that had to deviate to Calais and the Eurotunnel, where I was rudely charged a ridiculous 240 euros for the return journey.
Apart from that, a great few days was had, and with the Lambo safely home and on top form I hope it stays that way, as I've just realised that the warranty expires in September...
Running Costs
| | |
| --- | --- |
| Date acquired | September 2004 |
| Total mileage | 32,655 |
| Costs this month | £0 |
| Mileage this month | 2259 |
| MPG this month | 13.0mpg |