Mazda MX-5 review, price and specs
Available with soft and hard tops and 1.8 and 2.0 engines, we review the third-generation Mazda MX-5 range
What is it?
The Mazda MX-5. Not the all-new one, which has seen its lightweight Skyactiv chassis previewed recently, but quite probably the last round of updates for the car it will replace. Prices start at £18,495.
Technical highlights?
There are a few choices to make when speccing a Mazda MX-5. You can choose between 1.8- and a 2.0-litre engine naturally aspirated petrol engines, while there are soft-top and hard-top 'Roadster Coupe' options, though you can't quite have your cake and eat it – as the third-generation car enters the late stages of its life, the more powerful engine can only be matched with a folding metal roof. If this is the only combination you'll consider there are several used examples to choose from, though the prevalence of second-hand Roadster Coupes perhaps vindicates Mazda's decision.
The 1.8-litre engine produces 124bhp and 123lb ft, enough for a 9.9sec 0-60 time and a 123mph top speed. Fuel consumption and CO2 emissions are a claimed 39.8mpg and 167g/km respectively. The 2.0-litre's peaks are 158bhp and 139lb ft, resulting in a 2.0sec-quicker 0-60 time (7.9sec) and a higher top speed of 136mph. Its consumption and emissions are up around 10 per cent, at 36.2mpg and 181g/km.
The smaller engine gets a five-speed manual gearbox, the larger mated to a six-speed manual as standard, with a 'Powershift' automatic optional. Both get stability control as standard, but only the 2.0-litre comes with a limited-slip differential.
What's it like to drive?
Since the mk3 received its 2009 facelift, the MX-5 has been the class leader for affordable, habitable rear-drive fun. While the gearchange is sweet and super slick, the rest of the controls don't quite match, and your first impressions may be of a car that can't truly satisfy. In many ways it feels all at sea, rocking and rolling under braking and through corners, understeering on turn in, slip-sliding at the rear if you nail the throttle early. Its steering is too light and has very little feel, the brakes could be more reassuring…
Partnership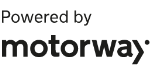 Need to sell your car?
Find your best offer from over 5,000+ dealers. It's that easy.
And yet it serves up all the engagement and entertainment for which you could wish. There are serious barriers to revealing the MX-5's intrinsic chassis balance – the oddly disconnected steering and poor low-speed body control highest on the list – but once you've got it all loaded up, the disparate ingredients finally meld into something that is joyously transparent. If any car should be labelled 'My First Rear-Wheel-Drive Car' it's the MX-5. Short of a Caterham on Chinese remoulds, it'll educate on the dos and don'ts of car control like nothing else. The MX-5 is terrific fun if you push beyond its initial awkwardness and drive the wheels off it.
As far as engine choice goes, we'd give the 2.0-litre the nod; it has more power, a standard diff and an extra gear ratio to add to the MX-5's usability. It's a little charmless, though, and needs revving hard to give its all, though there's certainly a change in character at the top end that makes maximum revs worth chasing. In truth though, nearly all of the MX-5's most fun traits can be found in the 1.8, too, and in normal road driving – where the tail-happy benefits of the diff aren't as accessible as on a trackday – it will please most drivers. The soft-top is also the sweeter handler too, with its lower centre of gravity notable (even though the hard-top only adds a sliver of extra weight, its at the car's highest point), though it takes back-to-back drives to really split the cars apart in this regard.
How does it compare?
The MX-5 practically sits in a class of its own, and its closest competitors aren't direct rivals. If you want a rear-drive sports car at this price, most comparable is the slightly flawed but very fun Toyota GT86 and its Subaru BRZ twin (£24,995, 197bhp), while the Ford Fiesta ST (£17,250, 179bhp) boasts one of the highest entertainment-per-pound ratios in any performance car genre, though its frantic front-drive hot hatch nature differs from the MX-5's calmer, open-air experience.
If it's a convertible you seek, the only truly satisfying alternative at this price point is a Caterham. The Seven 160 costs £17,995 and comes with a tiddly 660cc three-cylinder turbo engine with 80bhp, while a more traditional four-cylinder Roadsport 125 has 125bhp and kicks off at £22,995. Both are a much more committed experience than the Mazda, but as a weekend or track toy a Seven is hard to beat.
Anything else I need to know?
As we've mentioned, the mk3 MX-5 isn't long for this world, and you can read all the latest information on the new fourth-generation MX-5 here.
There are also numerous MX-5 tuning packages to choose from, perhaps the best coming from BBR. Read about the MX-5 BBR GT270 turbo here.
Specifications
| | |
| --- | --- |
| Engine | In-line 4-cyl, 1999cc, 16v |
| Max power | 158bhp @ 7000rpm |
| Max torque | 139Ib ft @ 5000rpm |
| 0-60 | 7.9sec (claimed) |
| Top speed | 136mph (claimed) |