Porsche 718 Boxster review – why everything Porsche touches doesn't always turn to gold
The once untouchable Boxster has come unstuck, swapping a naturally aspirated 'six for a poor sounding, poorly performing turbo 'four
What is it?
This is your entry point to open-top Porsche motoring, the new 2-litre 718 Boxster. Where once you had a sonorous naturally aspirated flat-six boxer engine, you now have two fewer cylinders, a single turbocharger and the second smallest engined Porsche you can buy after the base model Macan.
In the 20 years since the original was launched, the Boxster has been a constant contributor to Porsche's profits, a serial group test winner and the car of choice for those who have outgrown their Audi TT but aren't old enough for a Mercedes SLK (or SLC as it's now known). But is the Boxster still the roadster of choice? The more powerful 2.5-litre S still tops its class, but we stripped it of half a star due to its engine's lacklustre performance. With a smaller capacity and less power the 2-litre 718 Boxster has a tough task ahead of it.
Engine, transmission and 0-60 time
The engine in the 2-litre 718 Boxster is a sleeved down version of the flat-four fitted to the 2.5-litre S. Its 1988cc capacity is 509cc smaller and its 296bhp and 280lb ft is 49bhp and 29lb ft down on the larger unit. It is, however, a 35bhp and 74lb ft increase over the outgoing 2.7-litre 'six.
Peak power arrives at 6500rpm but it's the arrival of peak torque at 1950rpm that represents the biggest change and indication of what's to come. Unlike the more powerful S engine, the 2-litre motor does without Variable Geometry Technology for its turbocharger.
A six-speed manual gearbox is standard, the seven-speed PDK available as an option and fitted to our test car. If previous sales figures are anything to go by this will be one of the most popular driveline specifications.
Performance improves, with 4.9secs (4.7 if you go for the optional Sport Chrono) all that's required for the 0-62mph sprint, and 11.1secs to reach 99mph (three-tenths quicker still if Sport Chrono is fitted) and it maxes at 170mph. The new engine produces lower CO2 (158g/km) and Porsche has plucked 40.9mpg from the auto industry's random fuel consumption generator.
Technical Highlights
It's not only a case of Porsche fitting new four-cylinder turbocharged engines in the 718, but how the whole car is built has been thoroughly overhauled, too. An aluminium and steel composite is used throughout, with the lighter material used for the underbody, doors and front and rear luggage lids. However, this lightweight construction has been required to keep the weight down because the smaller, but heavier turbocharged engine results in a 25kg overall increase over the old car (1365kg for the new car).
Partnership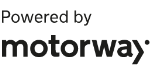 Need to sell your car?
Find your best offer from over 5,000+ dealers. It's that easy.
18-inch alloy wheels are standard, so too are passive dampers and four-piston calipers with 330mm front discs. A Sport button is also standard and switches the engine mapping and sharpens PDK shift speeds.
The spoiler integrated into the bodywork between the rear lights is not only home to some pretty crass badging but also rises into position at 74mph.
Despite its entry-level credentials the 2-litre 718 Porsche comes as standard with Bi-Xenon headlights and four-point brake LED brake lights.
What's it like to drive?
Disappointing. Underwhelming. Soul destroying. All words and phrases I never thought I'd write about a Porsche sports car, but the 2-litre Boxster is a poor Porsche and the disappointment focuses on the moment the engine starts.
If you, or a friend, ever owned an air-cooled VW Beetle you'll immediately recognise the unsophisticated clatter when you hear a 2-litre Boxster for the first time. Unfortunately it's no better from inside, where the tone switches from that of a Beetle run on a student's budget to an Impreza turbo with a blown exhaust.
Normally, in these situations things improve when the engine's under load, but even Porsche hasn't managed to pull off the impossible here. On the move the engine sounds broken, like it's dropped a valve or two.
Then there's the throttle response, which is far slower than expected and when hooked up to the PDK 'box brings the very worst out of the double-clutch unit. On a motorway or A-road with drive selected it will kick down two ratios as a matter of course at the smallest twitch of your right foot sending the engine into a thrashy and embarrassing flare of revs. Want to add 5mph to your speed to clear the middle lane of do-gooders? That will be three gears dropped and 5500rpm, this from an engine that delivers its peak torque between 1950-4500rpm. At times I question if the engine's ECU has been calibrated with the one fitted to the gearbox, because on the majority of occasions it certainly doesn't feel like it.
The engine's turbocharged characteristics just don't suit the car. The mountain of torque arrives with a thump and pushes through to 4500rpm but it's only when the engine starts to reach its peak above 5000rpm does it begin to perform as you expect and want it to. The throttle sharpens and gains some precision so you can start playing with the revs and controlling the car on the throttle, working that brilliant chassis. But it's such a narrow operating window it's inaccessible for large proportions of a drive. 
And that engine sound? Sadly it doesn't get any better, actually it gets worse because at high engine speeds the flat-four just drones on and on and on…
So the engine's pretty awful, but thankfully Porsche hasn't ruined the rest of the car. The chassis still has the best balance in its class, and is so involving and rewarding that even the latest EPAS steering doesn't ruin the enjoyment. The chassis loads up quickly and oh-so sweetly, and what the steering lacks in feel it makes up for in accuracy and a nicely balanced rate of response and speed. Get the Boxster up on its toes and the engine working hard (you may want some ear plugs at this point) and it's still one of the most talented, involving and rewarding sports cars you can buy for less than £100k. It's a shame the engine is no longer in the same league as the chassis.
Price and rivals
£43,661 is what Porsche will ask you for in return of a 718 Boxster 2-litre with a PDK gearbox, which is a £2,929 increase over the old 981.
Rivals? Previously there were few that could touch Porsche's roadster, and in pure subjective terms it still has the best chassis and brakes in the business and while the engine's a flop in terms of noise and usability, it still delivers a performance that less than a decade ago you'd need a 911 to replicate.
While it may be a little stripped back for some, Lotus' 1.8 Sport 220 at £36,500 has the dynamic repartee to challenge the 718 and at just 918kg its 217bhp and 184lb ft isn't the handicap you think it is.
At £46,360 the Mercedes-AMG SLC43 outguns the Boxster for both power, torque and cylinder count; its chassis may not be as talented but the more responsive turbocharged V6 does allow you to get more from it.
You'll need to find £59,050 if you want the keys to Jaguar's 335bhp/332lb ft 3-litre supercharged V6 F Type (although we suspect you'll be able to negotiate discount on the slow selling F type), which offers a chassis between the Mercedes' and the Porsche and an halfway house engine, too.
The 2-litre Boxster's biggest challenge comes from its own family in the shape of Audi's £42,800 TTS Roadster. Its offers both more power and the same level of torque (306bhp/280lb ft) but the Audi icon also has a more refined powertrain and a premium badge that for those put off by the Porsche's poor engine will find comfort in Audi's four-wheel drive roadster.