Porsche Panamera Turbo S E-Hybrid review – 200mph could be on the cards
A brief spell behind the wheel of the potent hybrid Panamera promises good things; we can't wait for a proper drive
With Tesla rolling out ever-more 'ludicrous' acceleration stats for its steadily evolving Model S saloon, it would be hard to imagine Porsche sitting back and letting Elon's boys wrap up the future of high-performance four-door motoring as an electric dream. No sir. But it's taken the 550bhp 4.0-litre twin-turbo V8 from the Panamera Turbo and 136bhp-worth of plug-in hybrid tech – informed by that used in the 918 Spyder hypercar - to produce a Tesla alternative that serves-up Porsche's customary cushion of superiority.
The car is called the Panamera Turbo S E-Hybrid and marks the first time in Porsche's history that a plug-in hybrid tops a range. With four-wheel drive and 680bhp supported by 627lb ft of torque available from just above idle, few are going to complain about that. The flipside of the hybrid coin is just as compelling: 81.1mpg and 66g/km for the new Euro driving cycle and a range on up to 31 miles running on battery power alone underlines Porsche's belief that hybridisation, rather than pure electric, is the way to go. And go the £137,140 Panamera Turbo S E-Hybrid most certainly does. 
> Porsche Panamera 4 E-Hybrid review - The diesel does it better
Technical Highlights?
Famously conservative Porsche claims a 0-62mph time of 3.4sec and 193mph top speed for its new flagship saloon. Expect lower and higher when the V-Boxes blink into life. But it isn't just standing start acceleration that defines this Panamera's performance. Porsche's most impressive boast is the way the hybrid powertrain sustains the initial burst of energy to deliver the sort of roll-on punch internal combustion by itself struggles to match and pure electric struggles even more. The acid test is 100km to 200km (or 62mph to 124mph), an increment the Turbo S E-Hybrid covers in a claimed 8.5sec. The figure speaks for itself.
As with the 'junior' Panamera 4 E-Hybrid, the Turbo S, the decoupler in the hybrid module is worked electromechanically by an electric clutch actuator (ECA) for the shortest response times. Like other second generation Panameras, an eight-speed PDK transmits power to the adaptive all-wheel drive system. The electric motor draws from a 14.1 kWh, liquid-cooled lithium-ion battery which takes six hours to charge with the standard 3.6 kW charger or just 2.4 hours with the optional 7.2 kW charger. The timings can be controlled with the Porsche Connect app (smartphones, Apple watch), as can the auxiliary air conditioning unit to heat or cool the cabin during charging.
Partnership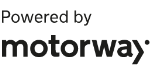 Need to sell your car?
Find your best offer from over 5,000+ dealers. It's that easy.
Air suspension is standard and the Turbo S E-Hybrid also gets ceramic composite brakes, Porsche Dynamic Chassis Control Sport (PDCC Sport), Porsche Torque Vectoring Plus (PVT Plus), 21-inch alloy wheels from the 911 Turbo and a steering rear axle like the 918 Spyder's.
What's it like to drive?
Good question. Hang on, we said that when Porsche gave us a passenger ride at Nardo in the car earlier this year. You see, we have driven the Turbo S E-Hybrid - but only for four-laps of a race circuit, following a rather conservatively driven pace car. And while we have driven the car on the road, like the rest of the world's press we were limited by British Columbia's blanket 60km/h speed limit (or 90km/h if you take a wrong turn). The autobahn blast and unmonitored track time will have to wait.
For now there are a few keys areas of note regarding how the Turbo S E-Hybrid drives. One is that when the batteries are fully charged you have full access to pure EV driving in all its serene and calming glory. You can accelerate at a decent pace without waking the twin-turbo V8 and hold a charge long enough to complete short journeys with little to no compromise to performance, up to, say 15 miles. All of that without burning a single drop of unleaded. And when you do decide that eight cylinders and two turbos are your preferred choice of power, the S E-Hybrid is happy to oblige, rearranging your perception of what a fast limo is capable of. 
How the Panamera S E-hybrid maintains its performance is otherworldly, that initial force of thrust when you first launch the car at the horizon an instant reminder of what 680bhp and 627lb ft is capable of. But whereas with similar set-ups in rival products, (including Porsche's Panamera 4 E-hybrid) that accelerative thump of electric power soon fades leaving the IC engine to carry the load. But in the Turbo S E-Hybrid the electrical forces are sustained for longer, delivering a feeling of neverending energy being at your disposal. 
> Porsche Panamera review - The best luxury sports saloon?
From apex to the next braking point on track that combined EV and IC surge is enough to give the PTM system something to think about out of third gear corners. It's no 918 or GT2 but the way this four-door, four-seat saloon compresses distances while flowing it all together is to be admired.
Crucially the added weight of the hybrid powertrain does very little to the dynamics or the ride qualities of the car on which it is based, which means days of driving hundreds of miles won't be a problem. And hopefully soon enough Porsche will allow us to do just that.  
Rivals?
Mercedes' £87,745 E63 AMG S claims an identical 0-62mph of 3.4sec. But the only saloon really capable of getting the drop on the Panamera Turbo S E-Hybrid away from the lights comes from the Tesla stable, perhaps most embarrassingly in the shape of the £121,835 PD100S which is claimed to hit 60mph from rest in 2.5sec in Ludicrous Mode which, indeed, is ludicrous. Once the Tesla's launch advantage is used up, however, we have little doubt the Porsche is the quicker car – not just in a straight line but, more emphatically, on any fast, challenging road or circuit.