Vauxhall VXR8: Vauxhall VXR8: new arrival
The VXR8's as subtle as a punch in the face. We love it...
Petrol is a bit of a prickly one at the moment, what with unleaded well over a quid a litre and this very magazine devoting much of last month's issue to cars that run on more efficient alternatives. But the secret of good comedy is timing, so please welcome, bang out of step, the newest member of the Fast Fleet band. Ladies and gentlemen, on bass, it's the 6-litre V8-powered Vauxhall VXR8.
The price of juice is especially pertinent here because, to howls of derisive laughter that almost drown out the rumble of the engine, I do a lot of driving in town and I pay for my own petrol. No evo company fuel card, no extra cash for writing these words; every time I spend a tedious ten minutes brimming the ravenous tank on the forecourt, I have to put my hand into my own pocket to pay for it. This, then, could become personally ruinous.
I'm hoping it's all going to be worth it. For starters, this is a very people-like-us sort of car. I don't buy all that 'M5 for half the money' stuff. If you want an M5, you buy an M5. And if you dream of an M5 but can't afford one, you'll probably go for a second-hand BMW of some sort. No, those who plump for a VXR8 do so because that's what they want. It's a deliberate choice made by people who know their stuff and understand what they're getting into.
And what they're getting into is, on first impressions, ruddy marvellous. In fact, rarely have I felt so instantly comfortable with a car. Quide liderally comfortable in fact, because the seats are excellent, the driving position bang on, and the whole car has an instantly appreciable and pleasantly uncomplicated flavour. Think of it like steak and chips. You know what you're getting, but when it's done well you enjoy it all the more for its simplicity.
Partnership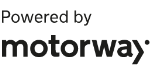 Need to sell your car?
Find your best offer from over 5,000+ dealers. It's that easy.
The focal point of the car is that thick-limbed LS2 V8 rumbling under the bonnet. It's not actually that loud, but you'd never confuse it for having any other cylinder layout. Not in sound, and certainly not in the torque-rich way you can leave it in third and let it pull heartily from low speed. Or if you're feeling less lazy you can do more work with the heavy gearchange and spend your time picking off pretty much everything else on the road. At the time of writing I've only had this car for three days and already I find myself spotting a BMW 335i or Audi S4 and thinking, 'Watch it sunshine, I could 'ave you…'
Not just in a straight line either, because the remarkable thing about the VXR8, especially given its size, is just how much you can chuck it around. The thick-rimmed, flat-bottomed wheel seems pretty massive at first, but it's absolutely right for the character of the car and controls excellent steering of perfect weight and ratio. You might imagine you'd regularly use it to apply panicky flails of opposite lock, but in fact the VXR8 has lashings of grip, unless of course you really mash the throttle. Actually, that's in the dry. It rained yesterday and at that point things did become a smidge more frisky. But not scary. Because for a grunty and relatively low-tech car, this big Aussie Vauxhall isn't intimidating. It's just superb fun.
We like cars with strong, clear personalities and the VXR8 is unquestionably one of those. It isn't the last word in sophistication but actually it's rather nice to be in something that's not an object exercise in computer programming. No active steering, no multiple gearbox modes, no digitally controlled chassis. Just the basic tools you need to drive, and have a bloody good time doing so. A few days in and I'm already smitten. I just hope its drink problem doesn't spoil things.
Running Costs
| | |
| --- | --- |
| Date acquired | May 2008 |
| Total mileage | 886 |
| Costs this month | £0 |
| Mileage this month | 549 |
| MPG this month | 19.1 |