Audi SQ7 TFSI 2022 review – big SUV offers family sized fun
Audi's petrol V8 SQ7 finds a fabulous synergy between power and practicality, so long as paying for it isn't an issue
When Audi launched the first Q7 back in 2006, it differed from most other luxury SUVs in one key regard – an unapologetic emphasis on family friendliness. This wasn't just due to its standard-fit seven seats, but also the relatively low ride height, disinterest in off-road capability and a long wheelbase. So you'd think being designed in pursuit of practicality that the Q7 would be spared being offered up in a high-performance SQ7 form as is the Audi norm. This is not the case.
The SQ7 has admittedly been around since 2018, but what makes the 2022 model different is not the amount of cylinders it has, but the fuel required to run it, as it's now available only in petrol form. Specifically, its 500bhp twin-turbocharged 4-litre V8 is the same one you'll find in the mid-level SQ8, which is a relatively low state of tune that focuses more on torque delivery (568lb ft) than outright brake horsepower. Against the clock it still has plenty of performance, getting to 62mph in 4.1sec and topping out at a limited 155mph, and in the real world feels unnaturally rapid for something that's so big.
And it is big, like really big. The cabin is simply vast, seating seven in comfort. The windowline is relatively low to give all occupants a good view out, the bonnet is relatively short and the windscreen upright. Its proportions are more akin to those of a blown-up minivan – well, a minivan with 22-inch wheels as fitted on our car. The chassis has some high-level hardware keeping things under control, with adaptive air suspension, four-wheel steering and a clever rear differential, but the active anti-roll system as found in the previous diesel-powered SQ7 and the current SQ8 is not fitted in any specification.
More reviews
In-depth reviews
Partnership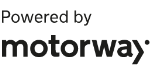 Need to sell your car?
Find your best offer from over 5,000+ dealers. It's that easy.
Point it in the general direction of travel, start to push on and it responds really well. The steering initially feels no different to the light and feel-free racks on most big SUVs of this genre, yet as speeds rise so does the weight that gives you something to lean on as you start to stretch the front axle. The rear-wheel steering is very subtle, and is largely unnoticeable aside from a slightly more agile feeling than your initial inputs would suggest the SQ7 is capable of, but combines to make what is a horrifyingly heavy 2270kg SUV that doesn't just manage its weight, but also manages your expectations.
Start to push on and there's some noticeable body roll, but unlike the SQ8 which stays flat due to its active anti-roll system, the transparency of load through the corners feels more convincing when pushing on, giving you a much clearer sense of how much more the car will take before getting sloppy. The SQ7 is by no means a Porsche Cayenne Turbo GT on a challenging road, but its chassis and handling seem really well synced with the performance of its powertrain.
The best bit is that there's little to no compromise in everyday driving, as the refinement is astonishingly good and the ride very well balanced and controlled (although those 22-inch wheels can crash into really harsh potholes and ridges). When just pootling around, the V8 is a fantastic sidekick, with an only just barely audible rumble from the engine and some really quite superb gearbox and all-wheel-drive calibration. It's all just so effortless, almost as if a luxury seven-seat family car was born from natural selection, it would probably look, drive and feel quite a lot like this.
I especially like the relative lack of pomp and circumstance in the cabin too. Yes, there are many brightly coloured lights, and the screen-heavy interface does take some getting used to, but the basics are there. The steering wheel and seats are bang on, there's a volume knob, and the soft-touch plastic interior surfaces of our mid-level Black Edition trim felt durable and totally in keeping with this car's fitness for purpose. Of course, the SQ7's practicality as an everyday family car comes under fire when you take into account its high purchase price and fuel consumption, but it's likely that if one's not an issue then the other won't be, either.
Is the SQ7 better than the SQ8 with its identical powertrain? The answer to that is yes. The SQ8's motivation as a high-speed executive transporter, given its smaller and more streamlined body, also makes it more comparable to rivals that take things up a notch or two in the driving stakes. Inherently, both the 7 and 8 get a little ham-fisted as you drive faster, but the 7's extra seats and obvious focus as a family car changes the context of how well we expect something like this to realistically drive. Paired to its more transparent body control and you're left with a car that's actually quite a bit better in context, even though it really shouldn't be.
Prices and rivals
The SQ7 TFSI seems to have slipped into a little sweet spot in comparison to most rivals. It might not have the on-paper numbers of the big boys, but trust us when we say that on the road it doesn't matter. It drives much better than most of its seven-seater rivals – certainly with more deftness than a Mercedes GLS, more clarity than a BMW X7. And while they are both available with much more powerful V8 engines (the Alpina XB7 takes the mantle from the M50i with over 600bhp), both bring added compromise and a new level of preposterousness. The SQ7's comparatively meek design, even on blinged-up 22-inch wheels, makes it a much more subtle thing to waft around in on a wave of softly spoken torque.
Prices for the SQ7 start at £81,770, rising slightly to £85,665 for the Black Edition model before the big jump to the Vorsprung at £100,470. We still think the last model is somewhat overkill, and although the big stereo and massaging seats are nice, they're not worth the extra money. BMW's X7 M50i is a few bhp up, but costs from £97,670 for its base model. Match the kit of the Vorsprung and you'll need the £19,000 Ultimate Pack though, so it is a solid chunk more regardless of spec. The huge Mercedes-AMG GLS63 is £134,260 and thinks of itself as a further class up, although its driving experience and levels of build quality question that notion. Either way, go for a BMW or AMG and you'll also be driving something with far bigger image problems, not that a V8-powered SQ7 is going to win you any sustainability awards at the village fete.