Audi RS3 review – ride and handling
The Achilles' heel of the previous RS3, the new car is a definite improvement, and wet roads help to unlock its character 
Next time there's a week of rain in the middle of summer, blame RS3 drivers, because all of them will have done a rain dance, hoping for the RS3's preferred road conditions – a wet, greasy surface, puddles, and other challenges that turn the car from massively grippy, locked-down and pretty undramatic into something a little more exuberant. 
That's not to say the RS3 isn't already an improvement over its immediate predecessor, because it is. Audi's efforts to remove weight from its latest five-cylinder block mean a great deal less mass is hanging over the front wheels, and the latest four-wheel drive setup is also more willing to send power to the rear axle. As before, there's also the option of upgrading to 19-inch wheels that have a wider footprint at the front than the rear, helping to further shift the car's handling balance and introduce some mid-corner playfulness.
> Audi A3 review - better than a BMW 1-series?
The combination of these factors means the chassis exhibits a more neutral front-to-rear balance than before, working all four tyres more evenly, both into, through, and out of a given corner. Turn in quickly and you'll even find the rear stepping out a few degrees, while the same is possible with a bootfull of throttle out of a tight corner – something the previous model wouldn't have entertained if you'd tried. 
In the wet, all these characteristics are exaggerated further, and combined with strong lateral grip and fantastic traction, it's on wet roads that the RS3 is in its element and becomes surprisingly entertaining. You can make quite remarkable progress down a country road, all the while egged on by that sonorous five-cylinder engine. 
It'd be even better if the RS3 had any real steering feel, but while the rack is consistent in its responses, it can feel overly light at times and you tend to fall back upon trusting the front tyres will grip on turn-in, rather than being able to feel it. The ride can feel overly firm too on passive dampers, but cars equipped with Magnetic Ride offer a B-road appropriate pliancy in Comfort without sacrificing too much body control.
Partnership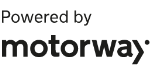 Need to sell your car?
Find your best offer from over 5,000+ dealers. It's that easy.
And overall, the RS3 still doesn't really inspire you to go for a drive just for the sake of it. Its limits are so great that approaching them requires pretty antisocial levels of speed and commitment, and at a more relaxed pace there's little (background five-cylinder noises aside) to suggest you're in anything more extreme than a basic A3. If you want fun rather than outright performance, there are still several other vehicles we'd recommend over the Audi.