Audi RS6 review - ride and handling
The first RS6 to deliver genuine driver engagement rather than just massive straight-line pace.
This is one of the great surprises of the latest RS6, in that it has both a very liveable ride quality when its Comfort damping mode is selected, and also agile and even involving handling qualities – neither of which was a given with previous generations.
As we learned on the launch of the RS7, a car with which this RS6 shares the majority of its mechanicals, Audi has worked very hard with its recent generation of S and RS models in areas that don't just improve objective measures of performance, but also subjective ones. Stiffer bushings, better matching of suspension to wheels and tyres and retuned behaviour for the steering were all on the jobs list, and the engineers' work has been well worth it as almost every performance Audi we've driven recently has driven better – where it really matters – than its immediate predecessor.
The ace up the RS6's sleeve though is rear-wheel steering, which gives it an agility rivals can't match. There are times that, despite being 5mm under five metres long, it feels more compact than its smaller RS4 sibling, and it's a difference amplified when you're tackling a typical alpine road with switchbacks and sweeping constant-radius corners. The RS6 turns in positively, hangs on mid-corner like you wouldn't believe, and exits cleanly in a way no car this big or heavy has any right to.
It would all be for nought too if the steering wasn't up to snuff, but while the rack still isn't overly chatty, there's a clarity to its response, progression and weighting that makes cornering a totally intuitive process. Rarely does the RS6 feel its weight (under braking and over crests is about the extent of it), and with the sport diff standard on UK cars, there's even a distinctly rear-driven feel when you get on the power early when the outside tyres are loaded up.
And as alluded to before, the RS6 also now has enough composure over poor surfaces to make it a useable performance car not just on smooth continental tarmac but also on the rougher stuff this side of the Channel. While its big wheels – up to 22 inches in diameter – aren't immune from really lumpy bits, the level of compliance is very impressive and doesn't deteriorate too drastically in the sportier mode settings.
Partnership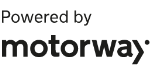 Need to sell your car?
Find your best offer from over 5,000+ dealers. It's that easy.
Air-sprung models definitely have more float and less body control, even in their firmer modes, but still have plenty of ability. If you're really serious about cornering your two-ton monster then you should tick the Dynamic Ride Control box, but for most the air set-up could be an ideal compromise for UK roads.
Where once the RS6 was fast but inert, the latest car is even faster, but also a car that responds faithfully enough to inputs that you now feel like a driver rather than an operator. It's a subtle difference, but for people like us, an important one too.