Visit/bmw/3-series-coupe/11315/bmw-m3-competition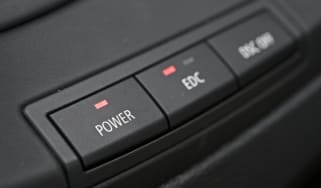 BMW M3 Competition
Finding the optimum car settings using the BMW M3 Competition's 'Power' button
Visit/bmw/3-series-coupe/11303/patrick-snijers-bmw-m3-e30-at-the-manx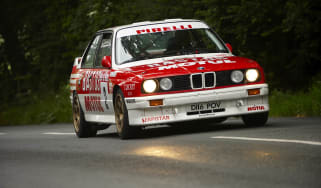 Patrick Snijers' BMW M3 E30 at the Manx
Big picture gallery as evo's Chris Harris meets Patrick Snijers and his legendary Prodrive BMW M3 E30
Visit/bmw/3-series-coupe/11302/patrick-snijers-bmw-m3-e30-at-the-manx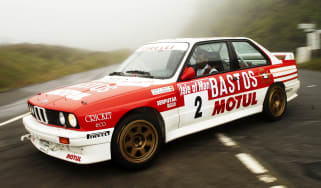 Patrick Snijers' BMW M3 E30 at the Manx
In 1988 the BMW M3 enjoyed its greatest motorsport victory via Patrick Snijers and the Manx Rally. Chris Harris meets the man and the car
Visit/news/evonews/255922/latest_issue_of_evo_magazine.html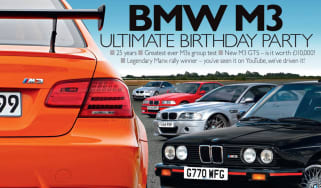 Latest issue of evo Magazine
BMW M3 birthday celebration: ultimate group test, new GTS supercar driven, and the legendary racers. Ferrari 458 Italia track test, muscle car group t…
Visit/features/features/255829/evo_issue_148_the_podcast.html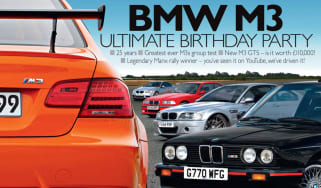 evo Issue 148: the podcast
Nick Trott, Chris Harris, Richard Meaden and Harry Metcalfe guide you through evo Issue 148
Visit/bmw/3-series-coupe/11312/bmw-m3-competition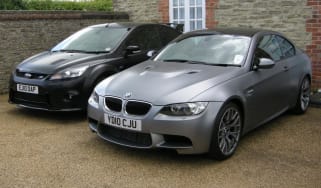 BMW M3 Competition
1000 miles in, how's our new BMW M3 Competition feeling? Auto gearbox and matt paint thoughts here
Visit/bmw/3-series-coupe/11311/bmw-m3-competition
BMW M3 Competition
John Barker's new long termer - a matt grey BMW M3 coupe in new Competition spec. What's it like?
Visit/bmw/3-series-coupe/11154/bmw-m3-le-mans-art-car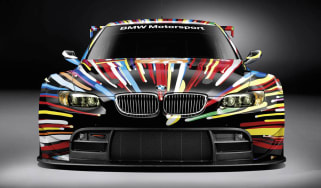 BMW M3 Le Mans Art Car
BMW's latest Art Car - a 500bhp V8 M3 GT2 - is revealed. The coolest car racing at the 2010 Le Mans 24 hours
Visit/bmw/3-series-coupe/11152/707bhp-bmw-m3-revealed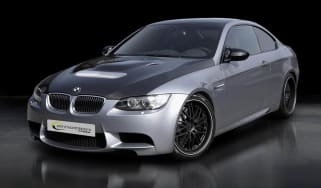 707bhp BMW M3 revealed
German tuner reveals its supercar slaying BMW M3 coupe, with more power than a Ferrari 599 GTO
Visit/bmw/3-series-coupe/6971/bmw-m3-competition-review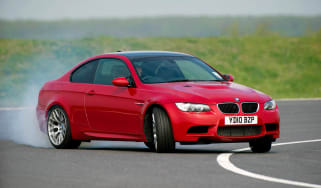 BMW M3 Competition review
Handling package creates a sharper M3, but is it enough to stop us hankering for a CSL?
Visit/bmw/3-series-coupe/6899/morego-bmw-335i-v-bmw-m3-review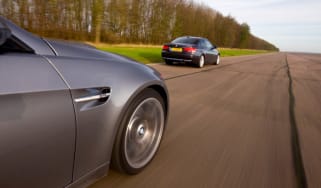 Morego BMW 335i v BMW M3 review
Tuned 3-Series packs 382bhp and 404lb ft, but is it a match for a BMW M3?
Visit/bmw/3-series-coupe/10959/bmw-m3-competition-package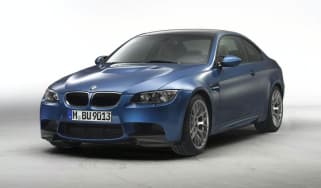 BMW M3 Competition Package
BMW M3 performance car gets sports makeover, with dynamic tweaks and CSL style alloys
Visit/bmw/3-series-coupe/10920/new-bmw-m3-csl-coming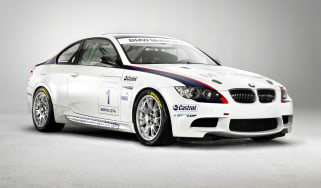 New BMW M3 'CSL' coming
BMW announces a hardcore Competition Pack for the M3 performance car. The CSL reborn?
Visit/bmw/3-series-coupe/10715/bmw-m3-gts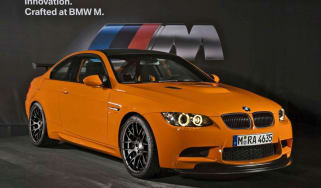 BMW M3 GTS
BMW guns for the Porsche 911 GT3 RS with the supercar-like M3 GTS