BMW 335d M Sport Touring review - space and pace aplenty in latest diesel estate
Improved ride and handling increase the appeal of BMW's lightly-revised 3-series range
What is it?
BMW has enacted a mid-life refresh for the ever-popular 3-series range, not only adding new engines and equipment but helping the car compete with the recent influx of rivals – notably, the new Jaguar XE that BMW sees as the 3-series' key rival. This 335d M Sport sits atop the range of diesel models.
Engine, transmission and 0-60mph time
Despite much of the 3-series range now comprising four-cylinder engines – and even a three-pot in the new petrol 318i – the range-topping models still feature a sextet of cylinders.
In the 335d's case, the inline six displaces 3.0-litres and breathes through a pair of turbochargers, to develop 309bhp at 4400rpm and a brutal 465lb ft slug of torque from 1500rpm. Available only with xDrive all-wheel drive and an eight-speed automatic gearbox, this diesel estate hits 62mph in 4.8 seconds, while electronics limit it to 155mph. The 335d's other trump card is 49.6mpg combined economy, and relatively low CO2 emissions of 151g/km.
Technical highlights?
Responding to criticism of the previous version, BMW has worked to liberate extra steering feel, and improved ride and handling characteristics. Thicker suspension top mounts, new springs and dampers for both standard and adaptive suspension setups, and thicker anti-roll bars all contribute.
BMW is quick to point out that while it shares its eight-speed ZF automatic transmission with some rivals – notably Jaguar – the company says that ZF leaves a certain amount of room for development when it comes to software. As such, BMW says the transmission in a 3-series behaves very differently from that of its rivals.
What's it like to drive?
An improvement, certainly. It's hard to pinpoint the changes BMW has made in the cabin, but the driving position is as endlessly-adjustable as ever and sets the tone for the rest of the car.
The revised steering is a notable improvement. There's still a lack of feel around the straight-ahead but both feedback and accuracy improve with a few degrees of steering input. Weighting is less gloopily resistant than before too, so the steering feels more natural at all speeds (particularly in Sport mode), and there's satisfying accuracy.
Partnership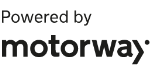 Need to sell your car?
Find your best offer from over 5,000+ dealers. It's that easy.
With six cylinders up front the 335d is slightly more keen to push its nose wide than the 320d M Sport we also tried, but in the tight hairpins of the Pyrenees the xDrive's mighty traction could be overcome just enough to detect a rearward bias.
Lateral grip from the 255-section tyres (on optional 19in alloy wheels) is high though, and even in Sport mode there's pliancy on rough surfaces that'd have been alien to a 3-series driver of just a generation ago.
The engine is a highlight, though. Response is swift and powerful in any gear from virtually any revs, and the surprisingly tuneful bellow from 2000rpm all the way to the 5000rpm red line – with little drop-off in power – calls time on claims that diesel engines aren't fun to extend.
Consider that it also averaged 44mpg on a thousand-mile trip back from Spain, and the 335d's mix of talents looks hugely compelling.
Rivals
Jaguar doesn't yet build an XE estate, much less one with six diesel-fuelled cylinders. Nor does Mercedes-Benz produce a C-class to the required specification, so it's left to Audi and its A4 3.0 TDI Avant to hold up six-pot honours.
There's a new one on the way with up to 268bhp and 64.2mpg – less potent, but more frugal than the BMW. Audi also says it has reduced the A4's weight and improved its driving dynamics, but it remains to be seen whether it'll match the BMW on the road.
Price
As tested, the BMW 335d xDrive M Sport Touring comes to £41,665 on the road, though a series of options brought our test car to £53,390.
Of those options, the £850 BMW Icon adaptive LED headlights are well worth the money, both bright and incredibly effective at dipping and adjusting to avoid blinding oncoming vehicles.
The Adaptive M Sport suspension (£515) is effective too, with clear differences between Comfort and Sport modes, while the electric front seats (£945) proved unfailingly comfortable and supportive over a thousand miles of driving. The head-up display too is effective (at £825), with little need to utilise the regular instruments or central screen for speed information and navigation instructions.