BMW M3 Competition review – engine, gearbox and technical highlights
BMW M's S58 engine and ZF 'box continue to get better; a recent software update has also yielded improvements
Try to bare with us here, but if you're this far into our review chances are you'll be into a bit of BMW-specific engine chat that we can't guarantee won't devolve into acronyms and engine codes.
So. The BMW M3 Competition utilises a 2993cc closed-deck straight-six engine with two mono-scroll turbochargers. It's codenamed S58, and not bespoke to BMW M, rather a very heavy revision of the modular B58 unit that's found elsewhere in the BMW range – to the point that it has totally bespoke headers, intakes, exhaust, internals, turbochargers, cooling and ancillary controls. As a result, it has a slightly different cubic capacity (down 4cc) and produces much bigger numbers than both the B58 and the S55 unit it replaced.
Key areas that distinguish the two motors are the headers and turbochargers. The M3's headers feature expensive 3D-printed internals that optimise the flow of oil and coolant while also removing excess weight through their additive manufacturing technique, trimming material where traditional methods such as casting or milling are unable to do so. The cubic capacity is slightly down on account of having a larger bore, but shorter stroke, allowing for slightly larger valves.
These bespoke elements complement BMW's usual roster of valvetrain tricks, including double VANOS variable intake and exhaust timing, and Valvetronic fully variable valve timing. 
The crank, pistons and connecting rods are all made of forged aluminium, and the crank pins are spherically ground which help the bearings run more smoothly. This process isn't often used in production engines of any specification – it's usually reserved for competition units – but it makes the S58 ripe for further tuning in models such as the incoming M3 CS.
The turbochargers are two mono-scroll units that each run off three cylinders. These again are over-specified for the M3's 503bhp rating, ensuring that they are well within their operating parameters, making the engine itself actually quite unstressed, which isn't something you'd naturally say given it's extraordinary performance.
A peak torque rating of 479lb ft is available in a tabletop-like plateau between 2750 and 5500rpm, with the limiter coming in at 7250rpm. Initial models we drove with the S58 did have a subtle tail-off right at the top of the rev range, but subsequent updates have made the latest cars feel more enthusiastic in their reach to the red line.
Partnership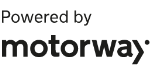 Need to sell your car?
Find your best offer from over 5,000+ dealers. It's that easy.
The transmission is where things get a little more complicated, as not only is there no manual option available in the UK, (overseas market base M3s are available with a six-speed manual at no extra cost, although there is a substantial 73lb ft torque deficit to keep it from melting), but the DCT has been ditched, too.
Instead, the only transmission option on both Competition and CS models is a ZF-sourced eight-speed torque converter automatic. The decision was made to allow for a higher torque rating, yes, but also because BMW says the automatic's changes are pretty much as quick as they were in the old DCT, and with more time and money to spend on calibration given its use elsewhere in the 3-series range, it was a compromise worth making.
Finally, the chassis has undergone plenty of its own changes. The M3 saloon maintains the usual upgrade package shared with the two-door M4 comprising the bonnet, wings and front fascia. From the A-pillar back, however, the M3 is a curious mix, with standard 3-series in the door skins and bootlid contrasting with the now trademark jutted wheelarches that flare out in a most unusual way beyond the rear door, eventually meeting the very aggressive rear bumper.
The reason for all this is to fit the M3's substantially wider wheel and tyre package, which sits on wider tracks front and rear. We could go on for hours about the detail changes to the chassis, and there are many, but what you need to know is that both the spring-strut front and five-point multi-link rear suspension are bespoke, mostly made up from forged aluminium, with bespoke geometry and adaptive dampers.
> BMW M3 Competition Touring with xDrive review
Some pretty extreme negative camber and toe-in both give much more confidence to the steering, while the EPAS system itself has been totally redesigned, giving the steering much more precision and resilience over rough road sections. The wheels are staggered for the first time on an M3 saloon, too, with 19-inch wheels and tyres at the front and 20-inch versions at the rear. Standard rubber is Michelin Pilot Sport 4 S, but Cup 2s are available as an optional extra.
The Touring has its own changes from the b-pillar back, borrowing a version of the M4 Cabriolet's rear under-body brace to make up for the lack of a rigid rear bulkhead – it also has a different set of rear dampers. The result is that BMW M has kept the interior loadspace identical to the standard 3-series Touring, it's even kept the opening rear glass built into the tailgate.