BMW M3 Competition review – long term test
Our Isle of Man Green longtermer was a superb daily performance car; refined, engaging and brutally fast, it'll be missed
Alas, the time has come. It's goodbye to evo's long-term test BMW M3, and while the nice man who took it away just so happened to drop off an M4 xDrive to take its place on our Fast Fleet, that car soon moved on to a different custodian. Sob. We'll introduce our M4 to you next month, but I'll share one early observation on it in a moment.
But first, I never felt like I had a fair crack at the Alfa Giulia Quadrifoglio, my previous long-termer; it was lockdown, the law said leave it parked, and often there was nowhere to drive to anyway. It was the way it was. But the world had shifted enough by the time the M3 arrived that it could be driven, and the near-12,000 miles it had racked up by the time it left us are testament to that. Actually, the first 2500-or-so weren't at our hands, as YA70 TWV had first served time on the general BMW press fleet. BMW UK had a batch of Isle of Man Green M3s registered for media duties at the model's launch with near identical regs, hence you may have seen YA70 TWU in our triple test with the Alfa and a white 992 Carrera back in evo 287, and other examples elsewhere too.
The story of our M3 is one of conversion. When it arrived, it was a 1730kg monster with a face only a mummy monster could love, it had a price inflated from £74,905 basic to £86,745 thanks to options, and of course, like all M3s in the UK, it had the only transmission on offer – a torque converter. As I'm old enough to remember driving E46 M3 press cars when they were new, and grew up with E30s and E36s, this doesn't fit my mental image of a 'proper' M3 at all. Coming from the exuberant Alfa, I fully expected to hate the BMW and spend six months sniping that it's peculiarly pungent sauerkraut wasn't anything like as appealing as the Alfa's fiery Milanese salsiccia. 
Of course, if you've read any of my M3 reports over previous months you'll know that I rapidly changed my mind, and although I find it nearly impossible to separate the Alfa and BMW – despite having written a group test that featured the pair of them and run both for six months each – the fact I'm not placing the Italian car in front will always surprise me. 
Partnership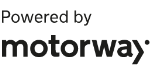 Need to sell your car?
Find your best offer from over 5,000+ dealers. It's that easy.
So what didn't I like about the M3? Oddly, it's hard to pinpoint anything specific that grated during my time with the car, bar the obvious demerits we found when we tested it initially. I actually grew to accept the grille treatment, and loved the wide-arched, gunslinger stance when viewed from the front, but I'm still no fan of the overall exterior design and could say the same for the interior, which is overwrought to my eyes. In particular, I couldn't stand the dashboard displays, which offered so much user configurability when you really delved into the submenus, but still failed to provide a rev counter that was easy to read at a glance. How can this be so? It's almost as if the people who design this stuff have never driven a car. Thankfully, with a press of an M button it was possible to get a preconfigured combination of oil, coolant and tyre temps/pressures, and the head-up display offering a clear rev counter with speed. Still, if you can remember when BMW interiors were paragons of ergonomic efficiency with those lovely, simple dials, this does not feel like progress.
> Click here for our review of the BMW M4 Competition xDrive
Yes, the auto 'box lacked the positivity of an M DCT at high revs, the steering was good, but not M5 CS good, the car sometimes felt its weight on a road with a challenging topography, and… that's about it really. It could be reasonably frugal on a long run, reaching nearly 30mpg, but was never spectacular in this regard. A tank of superunleaded seemed to go quite quickly if you really had the straight-six singing. 
Despite being turbocharged, it's that 503bhp 'six' that I'll remember the most about the car, just as earlier M sixes have been a crucial element of classic M-cars of the past. It produced power and torque virtually everywhere and gave the M3 incredible performance. Well, that and the abilities of the rear-wheel-drive chassis, which could be deft and precise or loutish on command, and the variable traction control, which was amazing too. 
In the end, I came to see the M3 as an M5. Its weight and dimensions aren't far off those of an E60 (V10) M5, although the M3 has vastly more low- and mid-range torque. It has other qualities you'd associate with the bigger car, too, including a smooth auto 'box, superb long-distance comfort and amazing seats – the expensive (£3400) M carbon bucket seats may look like they prioritise lateral hold over comfort but I found them brilliant on long journeys as well. This isn't an M3 as we knew it: it's simply grown up. 
The M4 xDrive was an interesting postscript to our rear-wheel-drive M3, and also prompted words I never thought would leave my mouth: I would have the xDrive version over a rear-drive M3/4 any day. It truly is the best of both worlds. It also appears that BMW has finessed the augmented engine noise in the cabin, because the M4 sounds much more 'convincing' than our M3 ever did. But none of this detracts from the unforgettable six months I spent with a remarkably desirable big saloon. 
| | |
| --- | --- |
| Date acquired | April 2021 |
| Duration of test | 6 months |
| Total test mileage | 9401 |
| Overall mpg | 24.1 |
| Total costs | £0 |
| Purchase price | £86,745 |
This final report of our longterm BMW M3 Competition was first published in issue 296 – click here to buy back issues or subscribe