BMW M3 Competition review – performance and 0-60
With or without xDrive, the M3 is unnervingly, almost irresponsibly rapid
Firing the engine is a case of putting your foot on the brake pedal and thumbing the scarlet starter button on the transmission tunnel. No clutch pedal to depress, no gearlever to waggle to check it's in neutral; you'll need to leave the UK if you want to try a G80 M3 (or 4) with three pedals and a stick. Regardless, the S58 motor fires with a satisfying burble. It may be augmented through the speakers, but it's as authentic a sound as you could hope for. Outside, however, even with the exhaust valves open, the latest emission filters stuffed into the system result in a rather muted tone, but it has a certain timbre and hollow resonance that suits its brutish appearance.
It's an engine that impresses instantly. There's a sharpness and responsiveness to the throttle action that you don't expect from a turbocharged motor, and a sense that there's been a great deal invested to get this just so. It's not Ferrari or Porsche levels of rapid response, but the M3's straight-six certainly doesn't feel or sound like an engine that originally saw service in a performance SUV. A handbuilt in-line four or a CSL's straight-six it might not be, but it's streets ahead of the F80 M3's power plant, both in terms of reponse and overall performance.
It's the reach of this engine that you can't get away from. Regardless of the gear you're in, there is either just the right amount of torque to catch a ride on or you find yourself in the peak of the power band and able to judge each 100rpm increment with measured movements of your right ankle. As the revs rise the soundtrack builds, matching the pace to each octave for an immersive experience. It's not as hard-edged nor as raucous as an M2 CS's 3-litre when you reach its peaks, but it suits the nature of the M3 as a consequence.
Partnership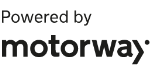 Need to sell your car?
Find your best offer from over 5,000+ dealers. It's that easy.
On paper, this generous feeling of power and torque is mirrored by the M3 Competition's performance times, with the rear-drive model reaching 62mph in 3.9sec on paper, but with a dry and grippy surface it will eclipse that figure pretty easily. The all-wheel-drive M3 xDrive will do the same sprint in 3.5sec on paper, and again, with ideal conditions will slip under the claimed time.
Top speed is a limited 155mph, rising to 180mph with the M Driver's Pack selected regardless of driven wheels, making the M3 in any guise a very fast car. Find somewhere for the new M3 to let rip and the result is a car that disguises its 1730kg bulk like it has no right to. The responses are instant, the speed it gathers unrelenting, piling on as the revs rise and your gear selection gets higher. Very quickly you're short-shifting, forgoing the buzz of the engine's higher echelons for the torque shove that's so accessible, and in the process hopefully avoiding a trip to a magistrates' court. Its predecessor was quick, capable of getting you to the next braking point at a considerable lick. The G80 not only betters it, but does so with more sophistication and tangible depth of quality.