Ferrari 550 Maranello: history, specs and used review
The decision to revert to a front-engined layout for the 550 Maranello led to the creation of an all-time Ferrari great
When the 550 Maranello was revealed to the press at the Nürburgring in July 1996, you didn't need a deerstalker to work out where Ferrari had looked for inspiration. The long, thrusting bonnet and short, clenched tail; the four round tail-lights; just two seats in a sumptuously furnished cockpit, and a big, naturally aspirated V12 engine up front. Spiritually, conceptually and materially, the Maranello was the Daytona reborn.
It was president Luca di Montezemolo who had decreed that Ferrari's new series-production flagship should be front-engined, bringing to an end a 23-year-long line of flat-12 mid-engined supercars that stretched from Berlinetta Boxer through Testarossa to F512M. His reasoning was that a front-engined super-GT would be more useable, more driveable than a mid-engined exotic, and he was absolutely right. So right, in fact, that today's 812 Superfast still follows the template set by the 550 Maranello more than 20 years ago.
The name combined references to the 5.5-litre capacity of the V12 engine and, of course, Ferrari's home town. The styling was by Lorenzo Ramaciotti at Pininfarina, and as well as borrowing cues from the Daytona, it also included a visual nod to that car's predecessor, the 275 GTB, in the form of the gills in the front wings. This was Ferrari unashamedly summoning the spirit of its legendary 1960s berlinettas.
> Ferrari Testarossa review, history and specs: TR generations driven back-to-back
The 48-valve quad-cam dry-sumped V12 (codenamed F133A) was a reworked and more highly tuned version of the F116 engine that had made its debut in the four-seater 456 GT in 1992. The main changes were redesigned cylinder heads and what Ferrari called a 'resonance effect' induction system with 12 throttle valves and variable-length inlet tracts to boost both low-rev grunt and top-end zing. It was a remarkable engine, blending abundant power – a peak of 478bhp at 7000rpm – with genuine GT refinement. Ferrari claimed 0-62mph in 4.4sec and a top speed of 199mph. 
Partnership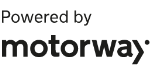 Need to sell your car?
Find your best offer from over 5,000+ dealers. It's that easy.
The underlying steel structure to which the aluminium bodywork was attached was derived from the 456, too, although at 98.4in (2500mm) the 550's wheelbase was shorter by 3.9in. Suspension was by double wishbones all round, with electronically adjustable damping and a Sport setting to stiffen its sinews. Magnesium alloy wheels and aluminium calipers helped keep unsprung weight down, while the optional Fiorano pack made the handling tauter still, at the cost of a slight degradation in ride quality. The steering had variable power assistance depending on road speed; braking was by big, vented iron discs with anti-lock, and there was ASR stability control that could be switched to a lower level of intervention or turned off altogether.
Despite the F1 paddleshift gearbox having already appeared in the F355, the 550 was offered only with a traditional manual gearbox, a rear-mounted six-speeder that was combined with the limited-slip differential. That manual gearbox with its exposed metal gate was key to the car's appeal. Although this was a thoroughly modern Ferrari, it was also a front-engined GT in the classical idiom. 
The 550 even had a race pedigree. Although not designed with competition in mind, a number of privateer teams developed the model into a reasonably successful GT racer. Most notably, a Prodrive-honed car won the GTS class at the 2003 Le Mans and the team also finished second in the American Le Mans Series the same year, while the BMS Scuderia Italia team won the FIA GT championship.
But it was as a road car that the 550 achieved greatness, and for once that epithet is fully justified. The V12 engine was and is a wonderful thing, delivering a creamy torrent of power and torque, but it was the handling that had road testers in raptures. Here was a Ferrari supercar that could be driven with the same brio as a compact, lightweight sports car. Skilled drivers found that balancing oversteer with the throttle felt like the most natural thing in the world.
In 2004, we brought together the ten greatest drivers' cars of the previous ten years. These included the Lotus Elise 135, BMW M3, Honda NSX-R, Pagani Zonda C12S and two generations of Porsche's 911 GT3. Judged best of them all was the 550 Maranello. 'There's never been a supercar that's so exploitable and rounded in its abilities,' was the conclusion.
Harry Metcalfe, evo's editorial director, loved the 550 so much that in 2004 he bought one, covering over 30,000 miles in the next 18 months and describing them as 'among the most enjoyable I've ever driven'. The standard seats, he found, offered a superb blend of comfort and  support. 'Another nice surprise was the range afforded by the 550's 100-litre-plus fuel tank. Combined with  fuel consumption in the 16-18mpg range, 320 miles per tank was the norm, and I even ventured beyond 360 miles on some occasions. That makes a big difference when you're using a car to cover big distances regularly.'
Not so welcome was the 550's appetite for tyres. 'Never before have I owned a car that could make a tyre depot so happy,' he recalled. 'Around 6000 miles was the limit for a set of Pirelli P Zero Rossos.' Eventually he switched to Michelin Pilot Sports. 'While there was a significant decrease in grip, they lasted almost twice as long as each set of Pirellis had. Another advantage was that the 550's playful handling could be enjoyed at much lower speeds.
'More often than not, I would take the Maranello the long way home. Its ability to shrink around you meant that it never felt in the least bit intimidating to hustle down a typical B-road. That may well explain why the tyres didn't last too well…'
Servicing wasn't cheap: even a basic service cost £1800, but this was when the 550 was a current model; today, official Ferrari dealers charge a lower labour rate for modern classics like the Maranello. Impressively, the car suffered only one breakdown in 30,000 miles, caused by the failure of a £27 fuel cut-off solenoid, though the resulting bill included an eye-watering £634 charge for labour. 
'I was very tempted to continue running it at the same frantic pace for another 30,000 miles, but it's a Ferrari and deep down I couldn't bring myself to do it,' Metcalfe reported. 'The 550 had been such a special car, it really didn't deserve to be treated as an everyday hack any longer. It ended on a high, still running superbly.'
> Ferrari 360 Modena: history, specs and buying guide
So, if you're considering a 550, what do you need to know? Our guide here is Dean Pallett, assistant service manager at Graypaul Nottingham and a big fan of the model. 'It's a good, strong, reliable car,' he says, 'and for a V12 Ferrari the running costs are actually quite reasonable.'
The first thing to check is the service history: not all 550 Maranellos have always been maintained as their maker intended, especially not when their values reached bargain level a few years back. The stipulated service intervals are 12,000 miles, but since most 550s cover only small mileages, ideally what you're looking for is evidence of annual servicing, either within the dealer network or in combination with the leading specialists. Graypaul charges £750 for a basic service and £1000 for what it calls the second annual service, which includes gearbox oil, air filters, and other additional items. Every three years the cambelts need renewing, which takes the bill to £1950. 'We also recommend that spark plugs are changed every four to five years,' says Dean. 
So it's not cheap to maintain, but you guessed that anyway. At least the 550's engine did away with the 456's hydraulic tappets, so no adjustment is needed there. In fact, properly maintained, the engine itself gives few problems. Oil leaks from the camshaft seals are fairly common but not a major issue and the cost-effective solution is to have them fixed when the cambelts are replaced. One potential problem is overheating, so check that the fans kick in when they should and the temperatures stay steady.
The main thing to check for mechanically is the gearchange. All the gears should select smoothly with no crunching, even from cold. 'A gearbox rebuild will be pricey,' cautions Dean. 'Some of the parts aren't available now, and if you're having parts made it can get expensive.' Clutches last well, but beware a heavy pedal or any signs of clutch slip, as replacement costs around £3000. 
A common issue is leaking dampers, and a new replacement unit is as much as £1500. The good news is that it's now possible to get them refurbed by original supplier Bilstein for around £400 apiece.
Bodily, most 550s are holding up well, but look along the edges of the aluminium body panels for corrosion bubbling away, and also on the inside of the bonnet at its front edge. None of this is structural, but any remedial work is sure to be costly. Inside the cabin, the leather that covers the top of the dash can shrink and peel back, especially if it's been exposed to intense sunlight. Apparently, some are more prone to this than others, as Ferrari changed glue supplier for a time! Re-covering the dash could cost up to £2000, so it's worth checking. Also check the operation of the switches, which can get sticky over time. 
If any of this sounds daunting, remember that official dealers and leading specialists alike are always happy to conduct a full survey for just a few hundred pounds, which has to be money well spent. 
Some 3083 coupés and 448 Barchettas were built in a five-year production run before the 550 was replaced by the 575M. The relatively high numbers mean values are unlikely to follow the Daytona into the lower stratosphere, and indeed prices have levelled-off in recent times following a surge a few years ago when people first cottoned-on to what a bargain it had become. At their lowest point, early 550s could be had for around £60,000. The best cars then accelerated to over £150k, but today there are plenty of good, low-mileage examples in the £115-135k range, while high-milers can be found outside the network for as little as £100k. These aren't necessarily trouble, but clearly you need to have them checked carefully. As Graypaul boss Mario Vignale tells us, 550s are far more resilient than most exotics and take big mileages in their stride, but only if properly maintained.  
The car you see here, with 31,600 miles and in attractive Blu Tour de France, was up for £135,000. That car is now sold, but similar examples are widely available. Attractive options include carbonfibre interior trim, Scuderia shields and, for those who might be tempted to take a 550 on track, the Fiorano pack. If you can find a car that's been through the Classiche process, all the better. At the top end, ultra-low-mileage cars are around £150k, while Barchettas start at £350,000.
So it's not the bargain it once was, but it does remain good value and as safe a place as any to put your money. It's also a truly great drivers' car and a wonderfully useable super-GT. As Mario says: 'It's one of the very best Ferraris, one of those cars they just got right from day one.'
Ferrari 550 Maranello
| | |
| --- | --- |
| Engine | V12, 5474cc |
| Max power | 478bhp @ 7000rpm |
| Max torque | 415lb ft @ 5000rpm |
| Transmission | Six-speed manual, rear drive, limited-slip diff |
| Steering | Rack-and-pinion, hyraulically assisted |
| Brakes | Vented discs, 309mm front, 310mm rear, ABS |
| Wheels | 8 x 18in front, 10 x 18in rear, magnesium alloy |
| Tyres | 255/40 ZR18 front, 295/35 ZR18 rear |
| Weight | 1716kg |
| Power to weight | 287bhp/ton |
| 0-60mph | 4.3sec (claimed) |
| Top speed | 199mph (claimed) |
| Price new | £143,685 in 1998 (£240,330 in today's money) |
| Values today | £100,000-£150,000 |
What the road testers said at the time
'The 550's 12 cylinders are among the most beautiful and potent Ferrari has ever produced for a road car. Michael Schumacher helped develop the motor. He said at the time: "During the test period I took this 12-cylinder engine on tuning runs. It's not only sweet at high revs, it gets a move on right from the start." 
He's right. By 3000rpm it's already producing 200bhp. The action concentrated between 3000 and 7000rpm is more violent still and delivered in one long surge. But it's a refined surge. Too refined if you like your Ferrari music raw and bloody…
The 550's reputation for being comparatively easy to drive is true: visibility, gearchange, driving position and pedals all work for you; they don't hinder. But that shouldn't be interpreted as a damper on excitement. On the contrary, not having to concentrate too hard on mastering the basics of driving the Ferrari intensifies the weight of its acceleration and the extraordinarily fluid responses and tenacity of its chassis. Sliding the Maranello is almost as easy as sliding an MX-5. You just switch off the traction control, choose your bend and casually soak up the oversteer as you pile on the power. The steering's gearing, castor and weighting are perfectly judged for doing just that.
Moreover, it has a superbly positive and cooperative gearchange, a comfortable and completely un-Italian driving position and classy ergonomics. As a supercar to live with, its only real rival is the Porsche 911.
This feature was first published in Enzo issue 2.