My Life & Cars – Maurizio Reggiani, Chief technical officer, Lamborghini
With stints at Maserati, Bugatti and, since 1995, Lamborghini, Maurizio Reggiani has supercar blood running through him
'My first memory of cars was very much as a child. My uncle had an Alfa Romeo, a Giulia Sprint 1.6-litre, and I remember he put me on his legs in front of the steering wheel and he put a red object in his left hand and a blue one in his right hand, then he did the accelerator. I had the steering wheel in my hands, and due to the fact that I was not yet aware about left and right, he told me: 'Turn blue to the right or turn red to go left!' That gave me the possibility to drive the car and it was an incredible feeling. At that time I was maybe five years old, no more than that. I was still a child; it was well before I started school.
My parents remind me every time of this story, where and when I started to drive a car for the first time, and really I was just a super-small child, but I loved it and have never forgotten.
> Lamborghini Countach LPI 800-4 revealed – the legend returns
After this I had many experiences during the summertime, where in order to earn some money I worked for an agricultural company driving a truck for a while. This was fundamental to have some money in my pocket during the summers. But the first real time I was able to drive a car on the road properly and legally was again with the car of my uncle. By then I was 17 years old.
My first own car where 'Reggiani, Maurizio' was written on the document was a marvellous Ford Fiesta. In 1977 it had only just been launched in Italy. It was full red with a black interior and whenever I drove that car it felt like I was the king of the road. I was 19 years old and nobody else in the town had one. I still remember the number plate because it was really significant. It was Modena MO 403000. For me it was really a super-special car. Cars are like girls, though: you always remember your first one, and you remember them forever.
Partnership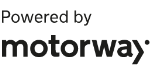 Need to sell your car?
Find your best offer from over 5,000+ dealers. It's that easy.
From there I went to university in Modena and studied mechanical engineering. Then I started properly in the sports car industry in 1982, when I got a job with Maserati in the department of engineering development, specifically the engines, and that was a great new experience for me.
I ended up heading the department for engineering and construction for Maserati. I developed all the Biturbo engines for them and that was really where it started to get serious for me. Because after that, in 1986, I moved to Bugatti. And when I went to Bugatti there was absolutely nothing, zero. I was employee number two!
At the beginning of Bugatti the person responsible for everything was engineer Stanzani – Paolo Stanzani. He was the former technical director of Lamborghini and when I arrived on my first day I remember asking him: 'Engineer Stanzani, where do I need to start to do my activities here in Bugatti, and what do you wish me to do?' And he told me: 'Start where you want; we don't have anything yet!' So it really was a fresh beginning. It was a bit crazy to begin with, for sure, but also very exciting for me. At this time I worked on the powertrain of the EB110, on the engine, the transmission and the gearbox.
At the beginning of the 1990s, I think if you compare the EB110 and the Supersport 110 with the other cars in the market at this time it was really a master in terms of power and dynamics, and in the technical solutions inside the car. There wasn't anything else like it at the time: 3.5-litre V12, four turbos, four-wheel drive. It was a very sophisticated car.
I remember when we released the 110 Supersport to Michael Schumacher. At the time he was driving for Benetton, which had a Cosworth V8 engine. I remember he came to the factory and we presented him with his new EB110 SS. It was yellow. I really remember that moment, it was honestly fantastic. And I think he really did like that car.
In 1995 I then had a choice to make. I remember having long discussions with my family, and thinking within myself, because at this time I received two different offers, both from quite well-known car companies in the area, and I still don't know why but I took probably the most risky decision. Probably it was because I saw more possibilities for my career and for this reason I chose Lamborghini [not Ferrari].
But when I arrived at Sant'Agata I was a little bit shocked to begin with, and for the first month it was not so easy because there were less than 200 employees. But in the end I started to run with it and we basically started to grow the company from there.
I was responsible for all the vehicles in terms of mechanics, so the powertrain, suspension, steering, the chassis: everything about the cars except for their appearance. That has always been separate, although we all work together ultimately – designers, engineers, everyone. And for me it was a really big step: I had a chance to explore all kinds of solutions.
We then began to meet with Audi in 1998, so I did all the last Diablos before that. And after that I was fully engaged in the transition into Audi. I then became technical director at Lamborghini in 2006, which meant I became a member of the board, and now I cover all this kind of responsibility.
I'm very proud of all the cars I've been involved with at Lamborghini, from those last Diablos, to the Murciélago, to the Gallardos, all of them. But the Aventador is, or was, a special moment for me. When we arrived to present the design to the board of VW, and also to the board of Audi, I made the presentation telling them that if we do this car it must be a total project. I said to them that you cannot choose only one component of this project because everything would need to be designed to drive towards the car of the longer‑term future.
And I think that the outlook of the VW and Audi boards was totally correct, because they allowed us to do everything that we presented, including a completely new facility for carbonfibre in Sant'Agata, because due to the new technology nobody else would be able to produce what we were engineering at that time. In the end I think the reaction of the market, the success of the Aventador – we've sold more than 10,000 cars now – is really a sign of our belief, and the boards' investment. It shows to the shareholder that even with a relatively small brand of super sports cars like Lamborghini it's still possible to merge supreme engineering with good, sensible and sustainable profitability. And I think now Lamborghini is in a good place for many years to come.
The car I drive every day is a Urus, a yellow Urus. I believe that Lamborghini as a brand is yellow, and I think it's truly a magnificent car. Again, I'm extremely proud of the fact that we managed to engineer so much Lamborghini DNA into the Urus, because for me it feels totally and completely like a Lamborghini.
But my personal car is an Alfa Spider, the same as the one in the film The Graduate. I've had it for a long time now, but unfortunately I don't get to do too many kilometres in it each year because, well, working for Lamborghini in my capacity is a busy experience.
I will be here for at least another four or five years, but maybe not too much longer than that. However, for me, if I look at the long-term future and thinking about what will be the best for the future of the planet, it's really important to be able to have a full strategy for the environmental compatibility of a vehicle, taking account of all the processes from when you start to design and produce the car, all the way to its eventual recyclability, so everything right from start to finish.
For me it's not a question of how much CO2 you produce when you use the car, but how much you create when building it, when making it, and when recycling it. This is something that Lamborghini has become very conscious of, and also very good at. You need really to think of the bigger picture, because if you don't take into account everything that's needed to produce a vehicle, to produce the materials, to produce every single element of it, and later how difficult it can be to recycle, then you are not really caring about the planet. This is for me something that I think the politicians, the governments, the rule-makers need to have more vision on in the future.
But I think sooner or later this will be a point at which everyone must arrive eventually because, in the end, if you talk about sustainability it really is about a complete 360-degree cycle. You cannot take only a portion of the cycle, it's too easy to do that, and I hope that this will change in the future. Lamborghini is actually very good at this because we're a small, flexible, conscientious company. It's the bigger guys that maybe need to catch up.'