'It's saddening to see the Countach name applied to such a cynical exercise'
Lamborghini's 'homage' to the Countach sees Meaden in reflective mood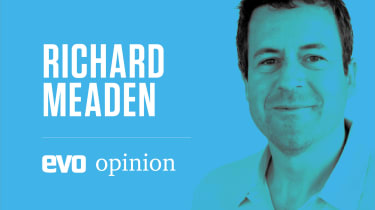 Well, that got everyone cross, didn't it? By 'that' I mean the Countach LPI 800-4. And with good reason. If you're going to reprise the Countach – the Countach for crying out loud! – it should surely have been in the radical, jaw-dropping spirit of the original and not the all-too-literal Aventador rehash we're all supposed to get excited about.
Then again, perhaps we shouldn't get too upset. Only 112 will be built and they're all sold. Bought, presumably, by people with so much money and so little imagination they can happily hose a couple of million on a shamelessly cynical and depressingly derivative 'collector' car. Countach? Countcash more like.
What must Marcello Gandini make of it? Credited with the Miura, Countach and Diablo (surely the greatest supercar styling hat-trick in history) his capacity and vision to succeed the voluptuous Miura with the unflinchingly angular Countach seems almost inconceivable. Yet this is exactly what he did, the former making its Geneva debut in 1966, the latter following at the same show just five years later.
> Lamborghini Countach LPI 800-4 revealed
These cars cemented Lamborghini as the maverick maker of fantastical machines, and generations of young boys pinned posters of the Countach to their bedroom walls, myself included. But then these were the greatest days of the supercar. An era before the painful and pretentious grip of brand values, and a time when design language was less about embarrassing marketing hype and more about the rapture of awestruck expletives uttered by those who saw the cars for the first time. 
Why the reflective mood? Because this Countach rehash has not only made me think about Lamborghini as a marque, but also the whole supercar scene. When I was growing up, supercars were mythical beasts. To see one out on the road was a truly remarkable moment. To the extent where even now, some four decades later, I can remember where I was when I saw my first Countach. Likewise the first time I saw an '80s Aston Vantage. These days exotics are far more commonplace – a situation that surely makes any 'exotics' reference seem both quaint and obsolete.   
In many ways I think my malaise is symptomatic of the supercar and hypercar scene. We all know today's machines are gobsmackingly quick, and far easier to drive than their forebears. Trouble is, the market is saturated and all-too predictable thanks to expanded ranges, large production volumes and a relentless churn rate of new models. Of today's supercar marques, only Bugatti or Pagani possess that old-school stardust that makes encountering them on the road a once-in-a-lifetime experience.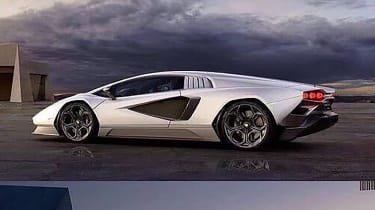 So here's a thought. Perhaps it shouldn't be so easy to own a supercar. Perhaps they shouldn't be for mere mortals and not offered with attractive finance, warranty and service packages. Perhaps they should be built in tiny numbers by companies teetering on the brink of ruin. And if those companies could be run by curmudgeonly characters like Enzo, who decided whether or not they would sell you one of their cars, so much the better.
These days the supercar business tends to be dominated by stock values, share flotations and announcements of further injections of capital by faceless investment groups. It's all decidedly unsexy and utterly devoid of the romance and mystery for which the flaky supercar makers of yore were renowned. The result is that most supercars have become mainstream extensions of that corporate machine, derivative incremental evolutions created to deliver upon ambitious five-year plans. It's hard not to be cynical.
Hope springs in the alien shape of the Aston Martin Valkyrie, a car so complex and challenging it makes the recent flurry of billionaire space launches look straightforward. It's very easy to imagine Aston will lose money on every Valkyrie it makes. If so, it only adds to the mystique of a car many said could never be done.  
Props also to Jim Glickenhaus and Gordon Murray. Two more different men you couldn't wish to meet, but both are driven by the desire to do extraordinary things; the former going to the lengths of founding his own car company in order to pursue his dream of winning Le Mans, the latter striving to surpass his own masterpiece by creating the definitive analogue ICE-powered supercar.
The Countach 800-4 matters little in the grand scheme of things, but it's saddening to see the greatest supercar name of all applied to such a cynical exercise. Especially given how the company was built on such radical forward-looking design. Perhaps Lamborghini will redeem itself with another Miura-to-Countach moment when the pure ICE Aventador finally makes way for a hybrid-powered production flagship. We can but hope.