2013 Maserati Quattroporte S V6 review
We drive the new V6-engined Maserati Quattroporte S, a more efficient limo to battle Jaguar and Porsche
What is it?
A V6-engined Maserati Quattroporte S, the Italian sports saloon shedding a brace of cylinders to compete more effectively with rivals from Porsche, Audi, BMW, Mercedes and Jaguar for economy and emissions. It's priced from £80,950.
Technical highlights?
The good-looking V6 comes off the production line at Ferrari, Maranello and its stats are every bit as impressive as you might hope. That 404bhp is supported by 406lb ft of torque that arrives at just 1750rpm and doesn't drop off much after that. Put crudely, the engine is essentially a chopped-down version of the V8 that the new QP was launched with at the beginning of 2013, but with its V angle closed from 90 to 60 degrees to make it rev more smoothly.
The turbos, combustion chambers, direct-injection system and variable valve timing are, however, much the same as the larger engine's, as is the eight-speed ZF automatic gearbox with paddles, which executes upshifts in a twin-clutch transmission-rivalling 0.15 seconds. And because the new QP S is 130kg lighter than the old V8 at 1860kg, it's pretty much as fast. Maserati claims a 0-62mph time of 5.1sec (4.9sec for the all-drive Q4 version, but the UK won't be getting that as there are no immediate plans for right-hand drive) and a top speed of 177mph, figures that put it at the sharp end of the V6 limo pack.
What's it like to drive?
If you want to drive your limo with the verve and gusto you'd normally reserve for a hot hatch, the Quattroporte S will look after you, merely nudging into gentle understeer if you overcook it on tighter bends while remaining pleasingly neutral in faster sweeps. The well-judged ESP calibration even allows a few degrees of rear slip in its Sport setting, though how much you'll want to indulge in a 'dab of oppo' will depend on the width of the road and the consent of your rear-seat passengers (if there are any).
Partnership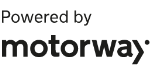 Need to sell your car?
Find your best offer from over 5,000+ dealers. It's that easy.
The new car's extra polish robs it of some of the edge and agility that made the previous-generation model such a charming, fascinating proposition, however. The hydraulic power steering, for instance, is rather low-geared, and somehow manages to provide sharp kickback if one of the front wheels encounters a rut or sudden compression yet little or no feel around the straight-ahead. The weighting's nice enough but, for much of the time, the helm seems synthetic, offering a linear resistance with zero textural feedback.
The new QP is a roundly more accomplished car than its predecessor, but less charismatic. The V6 engine does nothing to change that, but it is a tempting alternative to the new Quattroporte V8. The six-cylinder engine is a bit fruitier at full chat than, say, a Porsche Panamera V6, but back off and it's the smoothness and refinement you notice, an apt fit with the limo remit and more evidence that the Quattroporte has 'grown up'.How does it compare?
Performance limo alternatives include the £81,478, 394bhp Porsche Panamera V8 S PDK and the £72,835, 335bhp Jaguar XJ 3.0 S/C Portfolio, though if it's real speed you crave, the 552bhp BMW M5 (soon to gain a Performance Pack option) is notably cheaper at £73,375.Anything else I need to know?
The Quattroporte's promotion from sports saloon to plush limo has made room for a second Maserati saloon. The new Maserati Ghibli is more like a BMW 5-series and Jaguar XF rival and goes on sale later this year.