R35 Nissan GT-R (2009-2022) review – a technical triumph that may never be repeated
The Nissan GT-R purveys a legendary status like few others. Bespoke, highly strung and intense, the R35 will live on as a high point in Japanese automotive engineering
Back in 2007 when the R35 Nissan GT-R first debuted in Japan, its facts and figures looked like something from a dreamscape. Its hardware tally was shocking (bespoke twin-turbocharged V6 engine, transaxle dual-clutch transmission, an active all-wheel-drive system that required two prop shafts and active differentials on both axles for total torque vectoring) – it seemed like Nissan might have gone too far, creating something synthetic and overly augmented.
It was a narrative that many claimed when it arrived in Europe in 2009, but the reality was something quite different. Yes, it was big and heavy, but totally brilliant. Immersive in the extreme and capable beyond what the figures suggested, it was anything but the anodised, characterless experience that some found it all too easy to label. In 2017 Nissan gave the R35 GT-R the biggest update since its launch, and despite never standing still in terms of development during those nine years, constant tweaks and adjustments to software and set-up, not to mention gradual increases in power have turned it into an unrivalled entity in high performance engineering.
There's also been a couple of brilliant Nismo variants, plus plenty of limited-run specials, but the R35 has always fundamentally been the brilliant high performance coupe it was initially designed to be – a truly unique experience in the industry, and when the stars aligned a true great of the 21st century.
Nissan GT-R: in detail
Prices, specs and rivals
The return of Godzilla after a seven-year absence proved to be well worth the wait when the new Nissan GT-R landed on UK shores in 2009. The technological tour de force that was the R35 GT-R comfortably became the performance yardstick in the alluringly accessible £50k price bracket.
Partnership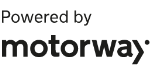 Need to sell your car?
Find your best offer from over 5,000+ dealers. It's that easy.
Shortly after the GT-R's UK release, the price began to creep up in £10k increments after each iteration emerged from the factory. The short lived bargain status hasn't totally abandoned it today – even at a tad over £82,000 there's nothing else that produces the equivalent on-road performance this side of six figures.
Over the course of the GT-R's life, Nissan has gradually engineered out some of the car's rough edges to bring about the higher degree of civility that tends to be asked of modern day performance cars, but don't go expecting something with BMW M4 levels of slickness at low speeds. 
At the time of its major update in 2017, the GT-R was available in five trim levels, each more expensive than the last, starting with the entry level Pure edition. The closely-priced Recaro and Prestige trims - around £85,000- offer upgraded seating and a reupholstered cabin – the latter allowing for a larger variety of colour schemes.
The GT-R Track Edition elevated the sticker price to just shy of the £100k mark with a string of mechanical modifications: lightweight wheels, Bilstein DampTronic suspension and increased rigidity supplement its track ability. The £150k-plus Nismo sat atop the GT-R throne, its driver tied into a carbon-backed Nismo seat. From there you can wind-out the uprated V6 that produces more power and torque from behind the carbon fibre apron – one of many external parts recast in the lightweight composite.
Price comparisons involving the Nissan GT-R served up cars many leagues below it in performance terms. Despite the nigh-on £50k premium, its truest rival was the Porsche 911 Turbo. Showing a similar technical make-up and integrating a bottomless list of driver aids, it has the same physics defying a-to-b pace as the GT-R.
The Nismo GT-R was more of a rival to Porsche's 911 GT3 RS and the Mercedes-AMG GT R, and especially in its post MY19 update became one of the most intoxicatingly brilliant driver's cars with a superb level of fluidity on the road and an otherworldly sense of poise and composure. 
The GT-R as we know it came to the end of its life in Europe at the end of 2021, with the base, Track Edition and Nismo models all calling it a day at the same time. In other global markets the model was revitalised with a further few special editions in 2021, namely a rebirth of the T-Spec that brought with it a few retro colour options such as the iconic Millenium Jade that clashed (and yet somehow didn't) with the standard gold finish to the Rays wheels. The 2021 GT-R Nismo is poised to be a rare beast in Europe too, with only a handful making it over and subsequently sold.
Values in the UK do appear to be keeping steady, despite a huge uptick in demand in some other markets that has made prices go into the stratosphere. Australia, for instance, has seen second-hand Nismo GT-Rs advertised for £400,000 to £500,000, but these heavily inflated figures don't likely reflect actual sale prices for any that are changing hands.