'The value of Long-term tests for magazine readers cannot be disputed'
Long-term magazine tests are a fundamental link between you, the reader, and us, the journalists. We shouldn't dismiss them, says Meaden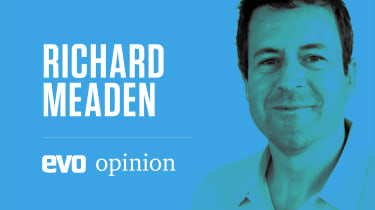 If you love cars then there's no doubt motoring journalism is the ultimate in vicarious living, but what would you imagine to be the best bit? The private 'off-the-record' unveilings? Supercar launches? Life-affirming road trips? The occasional bit of free racing? All of these things can be wonderful, but for me the most consistently special part of the job is arguably the one most grounded in normality. I'm referring to the long-term test car.
When there's an endless succession of cars to test it might seem strange that we run long-termers at all, yet in all the years I've been doing this job, many of my fondest memories are of the test cars I've lived with. Yes, of course it's the jammiest thing you can possibly imagine, but get beyond the 'Ooh, a free car!' euphoria and the true value of testing a car on a long- term basis is far more significant.
> 'Driving a supercar is no longer a painful compromised experience, and that's a problem'
I've run a crazy variety of long-termers over the years, and while quite different to my personal car history (which inevitably is somewhat skewed by having access to press cars), it's fun to reflect on the weird and wonderful succession of cars that have straddled my professional and personal life.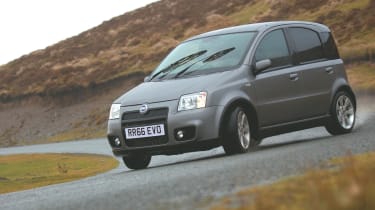 My first was a Vauxhall Calibra V6. I know, I know. But it was the '90s. Besides which it taught the twenty-something me a valuable early lesson in highlighting the contrasting – and at times conflicting – priorities of a magazine group test with those of ownership. I'd like to think that some years later, evo's unique outlook has been shaped by that lesson, for we have always tried to strike a considered balance between those two extremes.
When I joined Performance Car magazine I inherited a red Ford Probe V6. The rest of the team had been avoiding it like the plague and, yes, it was pretty horrid, but it did mean the Mica Green Impreza Turbo that followed it was even sweeter. I loved everything about that car. It was just about the perfect mix of performance, practicality and cult appeal. Even today it's comfortably in my all-time top ten long-termers.
> 'I think I'm done with fast road cars'
Whenever possible they've been cars I would genuinely want to own, otherwise what's the point? A big part of any new car is the heady excitement and anticipation, followed by discovering whether that becomes satisfaction or frustration. As is the norm, most long-termers are supplied by manufacturers, but on a few notable exceptions we've bought them with the editorial budget. Or Harry Metcalfe's black Amex card. Same thing, really.
That's why Jethro Bovingdon once ran a Porsche 993 Carrera, and how I bounced from a gargantuan 4.6-litre V8 Mustang GT (which we sold on eBay) to a diminutive Fiat Panda 100HP (I was I so ahead of the downsizing curve...). Neither car was exactly my type, but if ever there was a lesson in broadening your motoring horizons, this was it. Especially as it was the fizzy little Fiat that won most friends amongst you, the readership. Even now, some eight years on, I still get contacted by 100HP owners who say they bought one on the strength of those Fast Fleet reports.
Are there any long-termers I genuinely wish I could have kept? Well, I'd dearly love to have the silver M Coupe (S54) I ran back in 2001. At the time I thought we should have been running the then-new E46 M3, but the Bavarian Breadvan underlined the fact that character can compensate for a certain lack of competence. More recently I was completely bewitched by the manual Audi R8  V10 Plus, which just seemed to get better and better, and my Mégane Trophy's departure left me feeling bereft.
> 'Now everything has a Sport mode. Even my dishwasher has one'
Stinkers? The BMW 520d I ran a few years back was less than enthralling. You know you're losing the will to live when you fixate on your average mpg, rather than your average speed. Still, it was a worthwhile foray into the real world.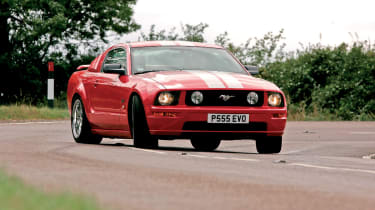 Some manufacturers don't believe in long-term test cars, their logic being we have nothing meaningful to write about unless something goes wrong. That rather misses the point, not to mention insults you, dear reader, for if there's a more reliable barometer of how connected we are to our readership, and in turn how connected you feel to us, I've yet to find one.
So much about motoring media has changed in the years I've worked in the industry. Much of it for the worse, in my jaded, curmudgeonly opinion, but that's another column. Still, however much of a grumpy old man I become, I take heart from the fact that evo's Fast Fleet remains one of the most popular things we do. Perhaps that's because the intoxicating process of deciding upon, acquiring and living with a new car – be it a magazine long-termer or paid for with hard-earned cash – remains golden, and the crux of our collective obsession with four wheels.