Honda Civic Type R (FK8): review, specs and buying guide
The FK8 Honda Civic Type R is one of the greatest hot hatches of recent times, and a sure-fire future icon
The age of the £50,000 Honda Civic Type R is upon us, and while the stunning new FL5 model goes some way towards justifying its price tag, it's hard to overlook its predecessor for sheer value. After all, the latest Type R is an evolution – rather than a complete overhaul – of the FK8 version, a car which stood out as the most involving hot hatch of its era; one that can now be bought for as little as £24,000.
The astonishing thing is that the FK8 is nearly without compromise. Other evo hot hatch favourites like the Mk7 Volkswagen Golf Clubsport S and Renault's Mégane R26.R were intense. No back seats, trackday-spec rubber, reduced sound deadening, caged and fitted with plastic windows in the case of the Renault, but the Civic has none of the same every-day drawbacks; there's a big boot, spacious rear seats and real compliance when you dial the suspension back to comfort mode. 
In short, the Civic Type R doesn't feel like a hot hatchback, but a superbly engineered sports car that just happens to be front-wheel drive. The FK8 cemented Honda as a leader of front-drive performance car development once again; don't lament the turbocharged engine, bloated proportions or flakey interior, just enjoy the Type R's uncanny ability to constantly surprise, delight and amaze.
Interior and tech
The really important interior bits in the Type R are spot on: great bucket seats, good pedal weighting, the tactile alloy gear knob and a lovely, slim, leather steering wheel. It's an environment that immediately sets the right tone for driving.
The lowered seats and raised centre console give the interior a more cocooning feeling, making you feel like you are sitting in the car, rather than on top of it. The wide body unlocks extra shoulder room, and although the rear is less kid-friendly thanks to room taken up by the multi-link rear suspension, the boot is big and commodious – far larger than most in the class.
Partnership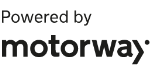 Need to sell your car?
Find your best offer from over 5,000+ dealers. It's that easy.
Honda's infotainment system is a drain on the senses however, not adhering to the law of the volume knob. The system is a little slow to respond, while the Garmin-based satnav looks low-rent. But this is still a Type R at the end of the day, meaning red bucket seats, colour-coded stitching, red accents on the dash and the crucial alloy gearknob are all present and correct.
​Engine, gearbox and technical highlights
The FK8's 2-litre turbocharged four-cylinder engine is the same basic unit found in the previous FK2 model. A relatively conventional engine, the 1996cc DOHC four-cylinder utilises both VTEC variable valve timing and a high-capacity single-scroll turbocharger to produce its 316bhp and 295lb ft of torque.
That torque is available on a plateau of revs between 2500 and 4500rpm, and it's this spread throughout the rev range that provides the biggest point of contrast against Honda's previous Type R engines. The unit itself features direct fuel injection, forged conrods, and what Honda refers to as a lightweight crankshaft.
The engine itself isn't totally free of lag – catch it off-guard and it can take some time to wake up – but once its lungs are full, the Civic fires you down the road at an almost ridiculous rate. The acceleration barely wanes at high engine speeds too, with a satisfying hard rev-cutout if you get a bit over excited.
The FK8's tactical, narrow-gate gearshift is one of our favourite aspects of the car, and the six-speed unit has an integrated helical limited-slip differential to drive the front wheels.
The body itself is very different to traditional hot hatchbacks, with a low, wide stance. Despite being larger than the FK2 that preceded it, the body in white is 16kg lighter and 38 per cent stiffer, while the centre of gravity drops 34mm lower. You sit lower by 50mm, too.
Honda also updated the FK2's suspension, with a new multi-link set-up replacing the torsion beam of the previous two generations, while the suspension itself is more rigid to ensure it only moves in the direction the engineers intended. They're comprehensive changes, and they have comprehensive effects.
Performance and 0-60mph
​Honda might not have chased the ultimate power output in the class, but let's be fair, there's nothing puny about 316bhp, particularly given that at 1380kg the Type R is significantly lighter, for example, than a contemporary Golf R (1553kg).
So despite the obvious disadvantage of three pedals and a gear lever versus a twin-clutch 'box when ranged against the stopwatch, and the traction limitations of front-wheel drive (although the Civic's lack of wheel scrabble and torque steer is almost otherworldly), the Civic's 0-62 time of 5.7sec is entirely respectable today.
Top speed is impressive too. That body kit looks less ridiculous when you consider the Type R can manage 169mph flat out. Not long ago we'd have expected that kind of top speed from proper sports cars – not least the original Honda NSX – and today you can do it, if you find a suitable stretch of empty autobahn, in a hatchback. The motor pulls cleanly and strongly from around 2500rpm, then maintains that vigour unwaveringly to the 7000rpm red line.
A single-mass flywheel and precise throttle calibration means that engine response is sharp, the revs rising and falling notably swiftly, for example, when the clutch is in. It's an honest, energetic power plant, with a breathy exhaust roar similar to that of an old Mégane RS.
Ride and handling
While the Type R might be all about handling, it takes just a few hundred metres to appreciate its supple ride quality. In this regard, the Type R is now no more difficult to live with than any other hot hatch, particularly when put in the Comfort setting, which allows the dampers a surprising amount of stroke to deal with poor surfaces.
Sport is also well judged and provides much crisper throttle response, but +R mode is best reserved for smooth roads when you're in the right mood. Sometimes – just for a moment – you find yourself forgetting entirely you're driving something that looks quite so dramatic, it really is that much more refined in every respect.
When you really go for it, the Type R's character crystallises into something viciously hard-edged. The steering is very precise, and the variable ratio means steering is mainly via your wrists, rather than armfuls of lock. It's not dripping with feel, but neither does it ever register as being a hindrance to establishing a good rapport with the car. The Type R is stable and ruthlessly fast across the ground, summoning tremendous levels of grip, turning in with real keenness and begging the driver to push harder.
And those 20-inch wheels? Well, aside from their relative delicacy over rough roads and kerbs, the ride remains incredibly well calibrated, supple yet taut (to fall into that motoring journalism cliche), an impressive example of Honda's final calibration capability. This is even more impressive when you find there is barely enough sidewall on those 30-section tyres to brand them. That such a small amount of rubber can contain the Civic's huge lateral load without total deformation is utter witchcraft (though fail to avoid potholes at your peril).
It does all of this yet combines it with the traditional thrills of manual cog shifting and busy footwork, because the best bits of the Type R are when you're revving the blazes out of it, feeling the front diff working with the front suspension, rather than despite it, to distribute the torque and steering inputs in one suave movement. Rarely, if ever before, has a front-wheel-drive car felt so assured, so incredibly polished when handling so much power.
It'll oversteer on turn-in if provoked with the brakes, but its default setting is grip, grip and more grip. It's a big car – every time you climb out to look at it, particularly in profile, it seems more like a sports saloon than a 'hot hatch' – and occasionally feels it, trading a smaller hatch's hyperactive agility for a more grown-up effectiveness, but that shouldn't be read that the experience is in any way dull. It's a 169mph riot.
Additional variants appeared over the years to expand on the Civic's stunning driving experience, with the Sport Line doing precisely what it says on the tin by softening off the experience ever so slightly, but never relinquishing the Type R's underlying capability. Yet it's the Limited Edition that really blew us away. Its drop in weight, both in the body and in its bespoke forged wheels, only enhance the Type R experience. It's as focused, as sharp and as engaging as any Porsche 911 GT3, but because you can experience it at speeds lower than those necessary for bigger and more serious driver's cars is perhaps even more engaging more of the time. 
The Limited Edition is a sure-fire future classic, and one we are not at all surprised was over subscribed before even hitting the ground. 
Price and running costs
The enormous price gulf between the new FL5 and the FK8 means that used values have held strongly for the latter, and while post-2020 models are sweetest of the lot (particularly in lightweight Limited Edition guise), the fundamental strengths of the car span across all versions. The cheapest FK8's start from around £24,000, rising to around £29,000 for a tidy facelifted model with low mileage. Being built to withstand repeated track use, a well maintained Type R is unlikely to suffer from any major mechanical issues, although some owners have reported graunching gearshifts when rushing through the six-speed 'box. 
The Type R achieves 33.2mpg officially, and from our experience, this figure is easily obtainable. It's important to note that fuel economy plummets dramatically when driving hard on a b-road, and you'll struggle to break over 20mpg when using the Civic's full potential. 
Our long-term Civic lost several wheels and tyres to pothole and road damage. While the Civic's dampers may handle those 20-inch wheels and ultra low-profile tyres just fine from a ride quality perspective, they can't cheat physics.