Porsche Cayman GT4 v Lotus Evora v Nissan GT-R - past masters
They've all tasted glory in eCotys past, but are the Porsche Cayman GT4, Lotus Evora and Nissan GT-R still at the top of their game?
If the last 20 years of evo were a photo album, each eCoty would be a snapshot. A frozen moment of those cars in those places, a summary of that year's greatest cars on the most enthralling roads. Winners are by definition the best of the best, cars that rank not just highly among their peers but among all vehicles.
But just how sure are we of that? Cars don't necessarily improve over time. Context changes. Parts age. Time skews perception, making some characteristics more desirable while the contemporary importance of others ebbs away. Photographs fade and curl at the edges.
The Nissan GT-R, Lotus Evora and Porsche Cayman GT4 aren't fading away just yet. OK, so none of them is particularly old by most standards. The Nissan has just passed its first decade, the Evora is about to, and the Cayman simply isn't an old car, full stop. Two of them, the Lotus and Porsche, seem almost old-fashioned in offering naturally aspirated engines and manual gearboxes, while the oldest car is conversely the most modern in its layout – turbocharged engines and all-wheel drive are very much the thing today.
We've assembled all three in part to reassure ourselves that we were right to hold them in such high esteem originally, but also to see whether time has wearied them, given the relentless march of progress in the performance car world. The GT-R must still be able to give a supercar a good dusting, the Evora's clarity still needs to impress, and the GT4 should remind us why one of the best things Porsche has ever done doesn't take its basic layout from a wartime family car.
I familiarise myself with the Cayman first, though it's the work of only a moment. This very GT4 was the car that stunned us in 2015's test, and at barely four years old it hasn't really had time to age. The evolution of Porsche's design language could be measured on a geological timescale, and while basic Caymans have abandoned the use of flat-six engines and 991s have gone turbocharged, everything from the GT4's interior detailing to its GT3-sourced front axle is contemporary. It doesn't, yet, feel like yesterday's news.
Partnership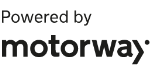 Need to sell your car?
Find your best offer from over 5,000+ dealers. It's that easy.
There's no doubting Porsche nailed the look. The name GT4 seems appropriate for a car whose body components appear to skim the tarmac, whose tyres only just squeeze under the arches and which wears such an enormous wing. Tumble over the side of the hard-edged 918 carbon bucket seat – a feat made easier if you've pre-emptively slid it back before last exiting – and you find yourself sitting bolt upright in front of a perfectly located wheel and pedals.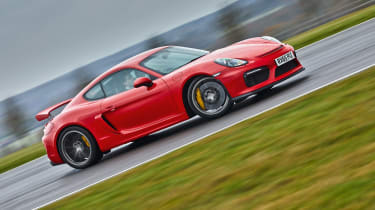 Your proximity to the windscreen and the relatively cosy cabin feel more 997-era Porsche than more-expansive 991, but otherwise the design and materials are bang up to date. If you'd just put down the £70,000 or so that used examples start from these days – mercifully, prices have softened after speculators pushed the GT4 up to three figures in the year or so after launch – you'd not feel at all short-changed.
As the newest car here the GT4 has the least potential for problems, and if bought through the dealer network it may also carry a Porsche Approved warranty. Servicing is annual or every 12,000 miles, and given the relatively low use of cars such as this, it's likely owners will have followed the former intervals rather than the latter. One issue that does come up is tyre wear, particularly at the front. This should perhaps not be unexpected given the car's track focus, but a full set of Cup 2s is around £1100 fitted through Blackcircles.
> 2017 Nissan GT-R review - first impressions of Nissan's more grown up GT-R
With around 18,000 miles on the clock, Porsche GB's car is actually on the higher end of the GT4 scale for mileage, but if anything it feels better than ever. Squeaks and rattles are absent, and the flat-six, its six-speed gearshift and the weighty clutch seem to have bedded in beautifully with the miles, so from a trickle all the way up to a full-bore run through the gears there's a slickness that proves beyond all doubt that cars like this are best when regularly used.
Should you mind that the Cayman's 380bhp 3.8-litre engine isn't a 'true' Porsche motorsport unit? Of course not. If you'd never driven a GT3 you'd probably think this was the perfect powerplant, with synaptic throttle response throughout its travel to the firewall, deep-chested mid-range torque that questions the need for turbocharging and a howling crescendo as you reach the 7600rpm red line. As ever, long strides between ratios mean you're travelling at a rate of knots even fairly soon after slotting third, but the long lower cogs give you useable punch on the average country road or tighter circuits.
Its chassis came in for even more praise in 2015 and, predictably, there's no change there. Nothing seems to have been overlooked in the Cayman's transition from already class-leading sports car to one of the best we've ever tested. It's involving from the moment you move off, with perfect weighting and genuine feel to the steering, and the kind of throttle-adjustable balance that's best explored on a circuit but also gives you huge confidence on the road.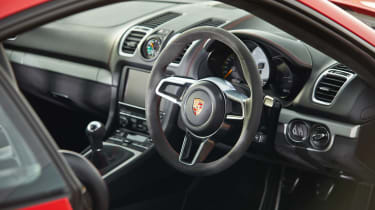 Driver confidence has always been a Lotus strong suit too, and if there's one car here today likely to outshine the GT4 in the chassis department, it's James Watson's 2010 Lotus Evora. Lotus has long felt like the automotive embodiment of 'make do and mend' as it bounced between leadership and owners, never really enjoying enough investment to churn out all-new models, but its ability to adapt ostensibly a single platform would make an MQB engineer scratch their head.
The Evora may be nearly a decade old now, but its relative rarity and the gradual busying of its design over time with 400s and Sports and GT430s means a perfect original car remains a crisp shape. The elongated cabin profile is unusual for a mid-engined car, a result of the Evora being ostensibly a two-plus-two, but if Lotus had launched this car yesterday it wouldn't look out of place.
Having covered 38,000 miles, Watson's car has almost double the GT4's mileage, but with 2009-2010 examples beginning at around £30,000 an Evora would cost you less than half as much to buy, and you're certainly not getting half the car. That's despite the naturally aspirated 3.5-litre V6 having just 276bhp – making the Evora (alongside the Honda NSX-R) the least powerful car ever to win eCoty.
Watson works for Lotus and has owned the car since new, and it's as well-kept as you'd expect. He does his own maintenance – apparently no difficult task, with most service items being straightforward to replace and more significant jobs made easier by removing the rear clamshell. The car runs staggered tyres – 18-inch up front and 19-inch on the rear, which precludes the use of the Pilot Sport 4 S tyres Watson would like to run, but he's been more than happy with the grip and longevity of the regular PS4 tyres it's currently wearing. Problems have been few. The Toyota engine and transmission are trouble-free and keep consumable and servicing costs low, and the running gear is solid too. Electrical bugs are a potential sticking point, as well as interior wear and relatively short rear tyre life, but owners report no persistent issues.
> Lotus Evora 400 review - has Lotus built a Cayman GT4?
It's a credit to both the owner and Lotus that this 2010 car feels nearly as tight as the Cayman from behind the wheel. This must, in part, be down to two Lotus strong points – the rigid aluminium structure and the Evora's pliant ride. It's a wholly useable car, which is probably why most of this car's mileage has been added on long European road trips.
The cabin is actually a little more curvaceous than that of more recent Evoras, and while it isn't quite as luxuriously trimmed there's still little cause for complaint. Like the GT4, the driving position is fantastic – at first you feel as if the Recaros site you too high, but it's actually a factor of the low scuttle, which affords you a great view of the road ahead. The steering wheel is bolt upright and the relatively long gearshift just a hand span away. Only in the details does the 2010 car fall down – the aesthetically pleasing metal buttons operate with an uneasy resistance rather than a satisfying click, and the silver steering wheel trim is perhaps a little too shiny.
The real quality is in the drive. Within the first hundred yards or so the suspension has dealt quietly with tarmac imperfections that were obvious in the other pair and the hydraulically assisted steering feels so naturally weighted and organic that (whisper it) even the Cayman begins to feel a little synthetic.
There's less performance on offer, obviously, and this car uses the 'long box', with taller gear ratios from third onwards than the 'short box' car we drove in 2009. It's a feature ideal for touring. As with the GT4, this means making the most of just one or two gears on a twisty road rather than the whole 'box, but also like the Porsche the long-legged third is often all you need. The shift itself is meatier and slightly more obstructive than that of the Cayman, but it's similarly tactile.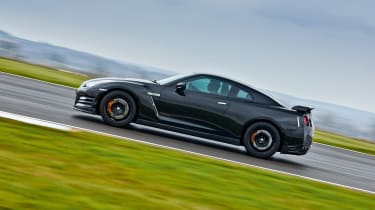 A subtle sports exhaust on this car brings out an edge that the Camry V6 might otherwise lack, but it's a smooth engine and will happily spin to the red line if you're inclined. The power output actually feels perfectly judged for UK roads and for the car as a whole – you might want the short 'box, stickier tyres and supercharged engines of later models if your driving is weighted towards trackdays, but as Watson puts it, his is a car that will do up to 40mpg on a trip down to the Alps and then offer engagement and entertainment when he gets there.
In comparison the Nissan GT-R is a caffeine-rush of a car, hitting you hard from the moment you catch sight of it and making you vibrate, both metaphorically and literally, once underway.
The most difficult thing is now finding a car representative of the one that emerged victorious in 2008. I've personally never got to the end of a good drive in an R35 GT-R and thought it needed more power, but plenty of owners do, drawn in by the promise of obscene numbers for relatively little cost and minimal mechanical penalty.
Adam Bracegirdle's car will soon be going down that route, but in the meantime it's a perfect example of why we were so enthralled by this generation of GT-R when it first arrived. For a start, the styling hasn't dated a day. Bracegirdle's car looks particularly belligerent in black paintwork with black wheels and darkened glass, but pretty much any GT-R looks like it wants to devour your children and nibble on your leg for dessert.
It's an unapologetically massive car in all senses of the word. Speaking to GT-R product chief Hiroshi Tamura back in 2016, he was adamant that the GT-R's size and weight was beneficial to the way it drives, pressing it into the ground like downforce and giving it a huge footprint to claw at the road surface. This might be easier to dismiss as hyperbole if the GT-R didn't feel like it does just that.
What it won't do is leave a similarly large impression on your finances. As we discovered in issue 252 when comparing a new Audi S5 with a used GT-R, these Nissans seem relatively untroubled by mileage, and while our budget for that test was £50,000, it's possible to find early GT-Rs for Evora money, around £30,000 currently the minimum. Astonishingly small money for so much performance, and as well as offsetting the chunky servicing costs (an interim service is £436 from Auto Torque) and tyre bills, it'll allow you to put some pennies towards extracting enormous horsepower from the 3.8-litre twin-turbo V6. There's plenty to be said for the basic package, though. Resilience, for one: Bracegirdle regularly tracks his car and only recently before our test had hammered up Santa Pod's drag strip for an entire day. Had the car spent its 45,000 miles doing 65mph on the motorway I'm not sure I'd be any the wiser – the seats still feel plump and well shaped, the dashboard sturdy and creak-free and the structure as impenetrable as ever. Whatever you think of the weight, it's been put to good use.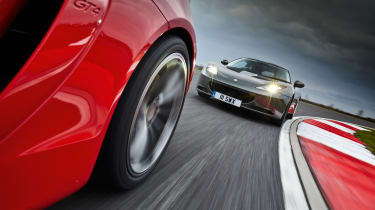 Even today, the GT-R feels wildly fast. It's easy to access that performance too thanks to the dual-clutch transmission, but as we've repeated long and often, it never comes at the expense of theatre or interaction. The GT-R is a genuinely engaging car, from the mechanical clanking at a crawl like there are coal-faced engineers working below deck, to the messages filtering through steering and seat as to the car's attitude. Typically that's just massive G-forces, but a slick Bedford Autodrome surface is perfect for highlighting the R35's balance, and the way its all-wheel-drive system constantly shuffles power from the predominantly driven rear to the front axle.
It's an uncompromising car in many ways, from the thumping ride quality to the reverse-Tardis nature of the cosy cabin, but it's easy to see how it saw off a Gallardo LP560‑4 and a 997 GT2 in 2008 – and why it continues to demand respect to this day. A 2019 GT-R isn't strikingly different from a 2008 car, but then it doesn't need to be.
You're probably by now expecting a fence-sitting verdict along the lines of 'all three cars are winners in their own way', but for once that's genuinely the case. The Nissan GT‑R, Lotus Evora and Porsche Cayman GT4 have each proven themselves against some of the toughest opposition from their respective years, and continue to deliver on their promise today. Given the chance to keep the keys to just one I'd probably drive away in the GT4 – it is, objectively, just about the perfect sports car. But for the money and for feeling perfectly suited to everything from grocery runs to European road trips, the used eCoty hero that has me searching through the classifieds is the Lotus Evora.
Porsche Cayman GT4
| | |
| --- | --- |
| Engine | Flat-six, 3800cc |
| Power | 380bhp @ 7400rpm |
| Torque | 310lb ft @ 4750-6000rpm |
| Weight | 1340kg |
| Power-to-weight | 288bhp/ton |
| 0-62mph | 4.4sec |
| Top speed | 183mph |
| Price new | £64,451 |
| Value today | From £70,000 |
Nissan GT-R (2008MY)
| | |
| --- | --- |
| Engine | V6, 3799cc, twin-turbo |
| Power | 473bhp @ 6400rpm |
| Torque | 434lb ft @ 3200-5200rpm |
| Weight | 1740kg |
| Power-to-weight | 276bhp/ton |
| 0-62mph | 3.8sec |
| Top speed | 193mph |
| Price new | £52,900 |
| Value today | From £30,000 |
Lotus Evora
| | |
| --- | --- |
| Engine | V6, 3456cc |
| Power | 276bhp @ 6400rpm |
| Torque | 258lb ft @ 4700rpm |
| Weight | 1382kg |
| Power-to-weight | 203bhp/ton |
| 0-62mph | 5.6sec |
| Top speed | 162mph |
| Price new | £47,500 |
| Value today | From £30,000 |
Used eCoty heroes 
Own your own piece of eCoty history, with prices starting at just £2500
So which Porsche should we talk about first? In 20 years the honours have gone to Stuttgart 11 times, and all but one of those to a variant of the 911. In fact, the very first eCoty victor makes an interesting case study, having come almost full circle since its win in 1998. At the time, the 996 Carrera was the product of a confident new Porsche. It was also a car that significantly moved the 911 game on, even if it was larger and arguably less attractive than the 993 it replaced.
Since then the 996 has transitioned through the usual used car depreciation and is now, finally, becoming appreciated as an affordable way into Porsche ownership – and one of the best driver's cars of the 1990s. Affordable being a relative term of course, as low five-figure pricing can hide high four-figure repair bills. Porsche 997s – the Gen 1 Carrera S won in 2004 – still drive beautifully, though you'll pay more initially and they come with their own risks. GT3s (the 996.1, pictured above right, won in '99, the 996.2 in '03) are a market unto themselves, and the biggest problem will be trying not to spend new 991 GT3 money on something that's fifteen or more years old.
Still, you could spend a great deal more on something with a Honda badge: 2002's winner, the NSX-R, has found itself among genuine exotica over the last few years. They rarely appear for sale, but one is currently listed in Hong Kong for 330,000 euros…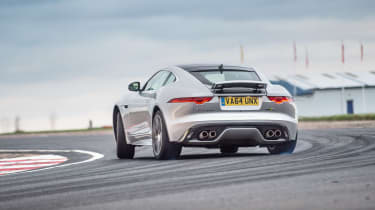 Much more affordable, and plentiful, are the various Lotuses to make eCoty appearances over the years. The range spans anything from around £13k for a 111S (fifth in 2002) to £25k for an Exige S2 (second in 2004) and £35k and up for the V6-engined Exige that shared victory with the Pagani Huayra in 2012.
Temptation grows further as the prices drop. How about three grand for a late-'90s Subaru Impreza Turbo, like the one that finished fourth in the very first eCoty? You may want to spend a little more to mitigate hard use and head-gasket woes, but 1990s performance cars don't get much more iconic, nor more useable. Similar money can land you a Peugeot 306 Rallye – one of Peugeot's best, and 1999's fifth-place finisher – and just a little more, £5k-6k, should be enough for a fairly healthy Nissan 350Z, which managed eighth in 2002.
Unfortunately, Renault's barmy Clio V6 255 (top left and a podium-finisher in 2003) requires Porsche 997-style outlay (thirty grand plus), but the front-engined Clios are about the best budget hot hatches available. A 182 with Cup pack (third in 2004) is a £2500 car. The 182 Trophy (another third place, in 2005) is one of the greatest hot hatches ever, and you'll only need six grand or so to put one on your driveway – just prepare for an expensive rebuild of the remote-reservoir dampers.
A particularly conspicuous depreciator has been the BMW i8 (top right). It appeared as recently as 2014, finishing a respectable sixth, but you'll now pay half of its hundred grand new price. Not bad for a car that still feels like it's from the future. Jaguar's F-type R (above left), which finished second in the same year, feels more like a car from the past, but it has dropped at a similar rate: we've found examples from £46,000 – more or less bob-on the entry point for a new Alpine A110...